Experience Unconditional Luxury at Ikos All Inclusive Resorts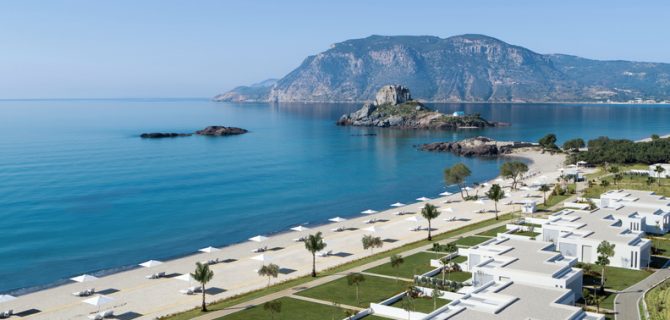 Are you looking for a special place to spend your holidays? Look no further than Ikos All Inclusive Resorts! Experience luxury like never before and let yourself be pampered in beautiful surroundings with amazing service. Ikos Resorts offer an unforgettable holiday experience that caters to all your needs, with high-end amenities and impeccable hospitality.
Ikos All Inclusive Resorts is renowned for its lavish accommodation, stunning beaches, exquisite restaurants and elegant spas. Take advantage of the luxury resort's endless list of amenities, from fine dining to state-of-the-art fitness centres.
With its perfect location on some of the world's most beautiful coastlines, you will be able to enjoy breathtaking views while basking in the sun or soaking up the local culture at nearby attractions.
Allow Design Holidays to give you access to the best prices, room upgrades, and more. Discover what makes Ikos All Inclusive Resorts so special and why it's the perfect spot for your dream holiday.
Overview Of Ikos Resorts
Ikos Resorts are some of the world's most luxurious destinations, offering an unparalleled level of unconditional luxury. From private pools and deluxe collection guests to Michelin-starred chefs and 24-hour room service, these resorts provide a unique experience that will leave you feeling truly pampered. Furthermore, Ikos Resorts also offer exclusive Anne Semonin Paris beauty treatments, ensuring you feel as relaxed and rejuvenated as possible.
The breadth of amenities available at Ikos Resorts makes them the perfect destination for those seeking a truly luxurious getaway. Whether you're looking to soak up some sun by your own private pool or enjoy an indulgent spa treatment from Anne Semonin Paris, you can be sure that your stay at Ikos will be one of complete comfort and relaxation. With its exceptional service and attention to detail, it's no wonder that Ikos is one of the leading all-inclusive resorts worldwide.
Luxury Amenities & Services Offered By Ikos Resorts
Ikos Resorts offer an unparalleled level of luxury and comfort, with their all-inclusive concept providing an unforgettable holiday experience. Guests staying at Ikos Resorts can enjoy a range of amenities and services tailored to the highest standards. From the indoor heated pool to the private golden beaches and exclusive beach area, guests are able to take in the stunning turquoise waters from their deluxe suite. The Unconditional Luxury concept ensures that every detail is taken care of, leaving nothing out for guests to worry about.
Ikos Resorts provide a wide selection of activities for their guests, from water sports such as kayaking, sailing and windsurfing to tennis courts, fitness centres and evening entertainment. There's something for everyone regardless of age or interests, making it easy for families or groups to have fun together.
The resorts also feature a variety of dining options that cater to different diets and tastes, ensuring everyone can find something they enjoy. With its exceptional service and commitment to excellence, Ikos Resorts provides an idyllic setting for a luxurious vacation experience like no other.
Uniquely Designed Accommodations At Ikos Resorts
Ikos Resorts offer uniquely designed accommodations that create unforgettable luxury experiences. With the Deluxe Collection, guests can enjoy the best of both worlds – contemporary and traditional Greek design with a modern twist. Resorts like Ikos Odisia, Ikos Olivia or Ikos Dassia have it all – fragrant pines and lush gardens set against a backdrop of lush landscapes.
Guests can choose from a variety of dining options such as local restaurants, la carte restaurants, kids clubs and more. With world-class amenities and services tailored to meet every need, guests will feel like royalty during their stay at an Ikos Resort. From luxurious suites to villas with private pools and hot tubs, guests are sure to find something that fits their needs and desires.
Each accommodation is meticulously designed with comfort and relaxation in mind. Whether you're looking for a romantic getaway or an unforgettable family vacation, there's something for everyone at an Ikos Resort. With attentive staff members on hand to help make your stay even more enjoyable, you can experience unconditional luxury and pampering at an Ikos Resort.
Dining Options At Ikos Resorts
Ikos Resorts offer a range of superior dining experiences for the discerning traveller. At Ikos like Olivia in Greece and Ikos Andalusia in Spain, guests can taste award-winning cuisine prepared by the resort's skilled and qualified staff. Enjoy various menus, from à la carte to all-inclusive options, that feature locally sourced ingredients of the highest quality. For a truly memorable meal, sample some of the delicious regional specialities offered at these resorts.
At Ikos Olivia and Ikos Andalusia, you'll find an array of restaurants and bars to suit any taste or budget. From casual beachside cafes to elegant fine dining establishments, there is something for everyone. The resorts also offer wine tastings and mixology classes for those who want to learn about the local area's best offerings. With so many options on offer, you are sure to find something to tantalise your taste buds during your stay at an Ikos Resort.
Spa Experiences At Ikos Resorts
Ikos Resorts offers a unique spa experience that allows guests to relax and pamper themselves. From the Deluxe Collection Guest rooms to the manicured gardens, Ikos Resorts provides a luxurious escape from everyday life. Guests can enjoy a variety of sports facilities, such as beach volleyball, or take in the verdant gardens and creative cocktails at one of the many outdoor bars.
At Ikos Resorts, guests are treated to a truly relaxing spa experience. With state-of-the-art facilities and amenities, guests can indulge in rejuvenating treatments such as massages, facials and body wraps. The resort's experienced team of therapists provide personalised experiences designed to help each guest achieve their desired level of relaxation.
Guests also have access to an extensive menu of beauty treatments including manicures, pedicures and waxing services. After a day spent pampering themselves at the spa, guests can unwind by taking a dip in the resort's heated outdoor pool or lounging on its sun deck.
The world-class spa experience at Ikos Resorts is complemented by its exceptional service and stunningly beautiful surroundings. Whether seeking relaxation or adventure, this luxury resort provides something for everyone with its range of activities and facilities. From soothing spa treatments to beach volleyball games, resorts like Ikos Oceania promise an unforgettable holiday experience filled with luxury and comfort.
Activities & Excursions Available At Ikos Resorts
Ikos Resorts offer a wide variety of activities and excursions for their guests to experience the authentic beauty of Greece. From mountain biking in Northern Greece to visiting the islands, Ikos Resorts provide a luxury all-inclusive concept with free museum passes and great sea views. In addition, Ikos Resorts are located on some of the most beautiful Greek Islands and offer a range of activities from beach volleyball to cultural tours, giving you the opportunity to explore each island with ease.
At Ikos Resorts, each activity or excursion is tailored to your needs, allowing you to get the most out of your stay. Whether it's diving into crystal-clear waters or taking part in a cooking class, there is something for everyone at Ikos Resorts. With luxurious accommodation and panoramic views, these resorts will leave you feeling relaxed and rejuvenated after an unforgettable vacation.
Ikos Resorts provide an abundance of activities and excursions designed to give you an unforgettable holiday experience that will last a lifetime. With its stunning scenery, spectacular beaches and range of activities available – all included in the inclusive concept – what more could you ask for? Let Ikos Resorts take care of everything while you simply enjoy your time away from home!
Shopping Opportunities At Ikos Resorts
Design Holidays bring you luxurious shopping opportunities at Ikos resorts. From the stunning beachfront resort of Ikos porto petro in Mallorca to the luxurious Marbella and Estepona in Spain, it's easy to find something special for yourself or someone else. With no extra cost for shopping trips, you can find everything from designer boutiques to local artisan stores.
The expert mixologists at Ikos resorts create unique drinks with classic and modern flavours, while Anne Semonin spa treatments offer the perfect way to relax and unwind in luxury. For a truly memorable experience, visit Nea Moudania where you can find an array of shops offering everything from handmade jewellery to chic apparel.
Whether it's a souvenir or an indulgent treat for yourself, shopping opportunities at Ikos resorts provide an unrivalled experience of luxury. With our expert team ready to help you book your dream holiday and unbeatable prices on a range of luxury holidays, Design Holidays is here to make sure that your shopping experience is as luxurious as possible.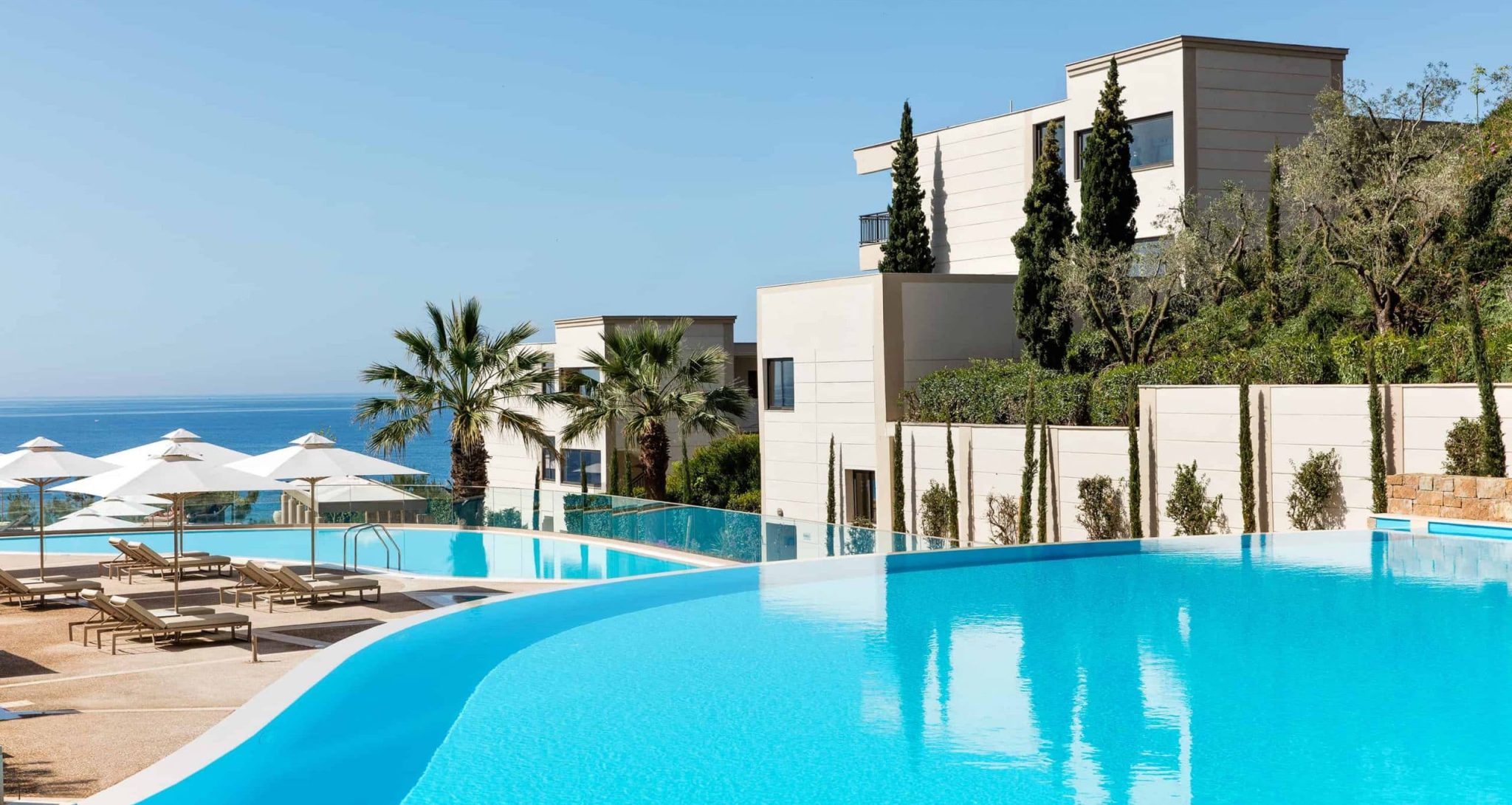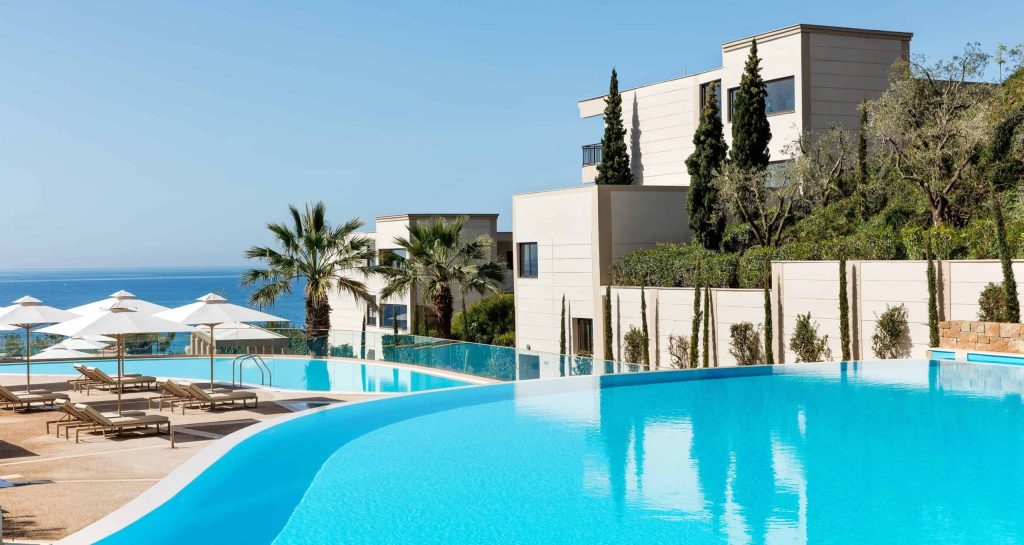 Why Ikos Resorts Are Perfect For Families
Ikos resorts provide the perfect family vacation experience to those looking for luxury and relaxation. The resorts are currently used all year round, providing families with the perfect opportunity to explore and use their time together in luxurious surroundings.
At Ikos, they understand that much of the success of a family vacation depends on how well everyone gets along and how much time is spent together. That's why they have designed activities to keep everyone entertained; from beach days, swimming pools and spa treatments – there really is something for everyone. With spacious villas and suites available, families can choose between self-catering or all-inclusive options depending on their needs.
Ikos provides an unforgettable experience for all members of the family; offering a combination of luxury facilities and activities in beautiful surroundings – it's no wonder why so many families are choosing this destination for their vacations. So if you're looking for an escape from everyday life where you can spend quality time with your family, look no further than Ikos resorts!
Ikos Resorts' Unique Childcare & Kids Club Services
Ikos Resorts offer unique childcare and kids club services, allowing families to experience the ultimate luxury holiday. With a range of activities suitable for all ages, Ikos resorts cater to everyone in the family – from toddlers to teenagers.
At Ikos, parents can relax knowing their children are in safe hands with highly trained professionals. From cinema clubs and sports academies for older kids, to baby listening services and arts & crafts workshops for younger ones, there's something for every age group.
The extensive range of activities available at Ikos resorts creates an unforgettable experience for all family members. Parents can take some time out whilst the kids are kept entertained in a safe and secure environment; or they can join their children in the fun too!
At Ikos Resorts, families are guaranteed an unbeatable vacation that combines luxury amenities with tailored activities suitable for all ages. With Design Holidays offering affordable luxury holidays at Ikos Resorts, there's never been a better time to book your dream family getaway!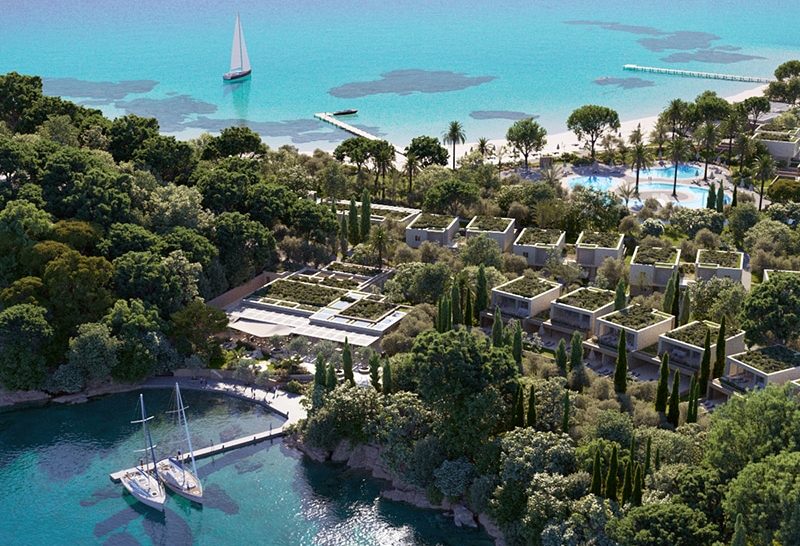 Nightlife & Entertainment At Ikos Resorts
At Ikos Resorts, guests can experience unparalleled luxury with an array of nightlife and entertainment. Whether it's a romantic evening for two or an exciting night out for the whole family, Ikos Resorts provide something for everyone. With top-of-the-line restaurants, bars, and clubs, there is always something to do and see. For those looking for a bit more action, there are live shows such as stand-up comedy and musical performances that will keep you entertained all night long.
Furthermore, guests can take advantage of a wide range of activities including golfing, water sports, tennis courts and more. Plus there are plenty of nightlife options available such as live music venues, bars and discos. Guests can enjoy different cuisines with Greek specialities or international flavours served in an al fresco setting. There's something for all ages with dedicated kids' clubs and activities such as swimming classes or learn-to-sail lessons.
Booking Your Luxury Holiday at Ikos All Inclusive Resorts
Ikos All Inclusive Resorts offer the perfect holiday experience for those seeking luxury, relaxation and entertainment. With unbeatable amenities and unparalleled service, Ikos provides a high-end holiday experience that is sure to exceed expectations. From exquisite beachfront villas to private pools and world-class spas, Ikos resorts offer something for everyone in a stunning setting.
Design Holidays has vast experience providing Luxury Family Holidays at Ikos resorts around the world. Our expert staff can match you with the perfect destination that offers incredible value for money plus room upgrade options for added luxury.
Our exceptional relationships with resorts allow us to continually offer unbeatable prices on a range of luxury holidays so you can make your dream holiday come true without breaking the bank! Contact us today at 01444 87 2200 to start planning your ultimate getaway at Ikos All Inclusive Resorts.
Related Articles