Luxury Holidays in Fuerteventura, Spain
Fuerteventura is Spanish island with a relaxed bohemian atmosphere, and a stretch of golden beaches, making it the perfect location for beach holiday vacations. The weather is mild in the winter too, so it is a much-loved holiday destination in the Winter months too!
Booking a luxury holiday in Fuerteventura with Design Holidays is the perfect way to experience the beauty of the island. From luxurious villas to five-star hotels, Design Holidays has a range of accommodation options to suit your needs. Furthermore, their experienced team of travel experts can help you design the perfect holiday package that is tailored to your budget and personal preferences. We can also recommend additional services such as car hire, airport transfers and excursions to ensure that you have the best possible experience during your stay.
Overview Of Fuerteventura
Fuerteventura, one of the Canary Islands, is a paradise for luxury holidaymakers looking to experience the best that the sun-drenched Spanish archipelago has to offer. Located off the coast of Africa, Fuerteventura enjoys a fantastic year-round climate with beautiful beaches and lush vegetation, making it an ideal destination for relaxing getaways or active adventures.
The island's stunning beaches, cliffs, and sheltered coves make it a desired spot for water sports such as surfing, windsurfing, and water-skiing. Enjoy water sports such as windsurfing and paddle boarding along miles of golden sand beachfronts or explore hidden coves with crystal clear waters.
We partner with some of the best luxury hotels in Fuerteventura to offer you a unique escape. Stay at one of the luxurious Fuerteventura Hotels, like Sheraton Fuerteventura Resort, with its private balconies overlooking the ocean and offering outdoor pools and direct access to beautiful beaches.
If you want to go further afield then hire a car and explore the vibrant towns where you will find traditional markets selling local produce. With so much on offer here in Fuerteventura why not take advantage of Design Holiday's unbeatable rates on luxury holidays? Our friendly team are available to answer any questions you may have about our range of luxury packages tailored specifically for you. Call 01444 87 2200 today or email enquiries@designholidays.co.uk for more information.

Our Resorts In Fuerteventura
Design Holidays offers a range of exclusive luxury accommodations located in Fuerteventura, guaranteeing exceptional quality levels and unbeatable prices. Whether travelling as a couple or with family and friends, our carefully selected properties ensure your holiday will be one to remember.
Our accommodation portfolio includes the Sheraton Fuerteventura Resort, which comes with a variety of amenities and activities. Guests can expect spacious rooms equipped with modern facilities, a selection of fine dining restaurants offering gourmet cuisine and attentive staff on hand to ensure every stay is unforgettable. In addition, many of our resorts provide guests with access to spa treatments and private beaches for relaxation and rejuvenation.
Unwind in stunning surroundings at the Sheraton Fuerteventura Resort – one of our most popular destinations on the island – boasting endless amenities such as luxurious spa facilities and delicious restaurants. From water sports to golf at the Fuerteventura Golf Club, there is something for everyone.
Design Holidays are renowned for delivering an unbeatable level of service and excellent value for money on all their packages. With our vast experience in providing family holidays, we guarantee great prices across our range of luxury holiday hotels and resorts as well as room upgrades so you can enjoy an even more luxurious holiday than expected without breaking the bank!
Sheraton Fuerteventura Resort
Sheraton Fuerteventura Resort is a fantastic choice for luxury holidays in Fuerteventura. Located on the island's stunning sandy beaches, this 5-star resort offers the perfect combination of relaxation and exploration.
With its spacious and modern rooms, private balconies and roof terraces, guests can enjoy spectacular views of the Atlantic Ocean. The resort also has a range of activities for all ages, from swimming pools to mini golf courses.
For those looking for something extra special, Sheraton Fuerteventura Resort provides an array of luxurious amenities, including a spa with an indoor pool and sauna, two restaurants serving international cuisine, three bars for enjoying drinks throughout the day and night, plus an animation team to keep children entertained.
In addition, there are regular events such as live music performances, beach BBQs and art exhibitions to be enjoyed. All these features make it an ideal destination for those seeking a truly luxurious holiday experience.
Enjoying The Best Fuerteventura Has To Offer
Fuerteventura is one of Europe's most sought-after sunspots, attracting visitors from around the globe with its beautiful sandy beaches and crystal clear waters. With over 150 miles of coastline, there are plenty of opportunities for swimming, snorkelling and relaxing along the stunning shoreline. Whether looking for adventure or tranquillity, Fuerteventura offers something for everyone – from family days out to romantic getaways.
The island has several popular destinations with something unique to offer. Corralejo Beach is renowned for its golden sand dunes, while Flag Beach is known as the surfing mecca of the south. Caleta de Fuste boasts a marina full of shops and restaurants, while Old Town features some beautiful cobblestone streets and charming buildings. Elba Palace Golf Vital provides visitors with a world-class golf course, and those seeking a more beachy experience can take advantage of Fuerteventura Holidays, which include luxurious stays on the island's beaches.
Discovering the idyllic ocean views, experiencing a laidback lifestyle and indulging in exquisite cuisine. Book one of our luxury holidays in Fuerteventura, and you will have the opportunity to explore all that this Mediterranean island has to offer!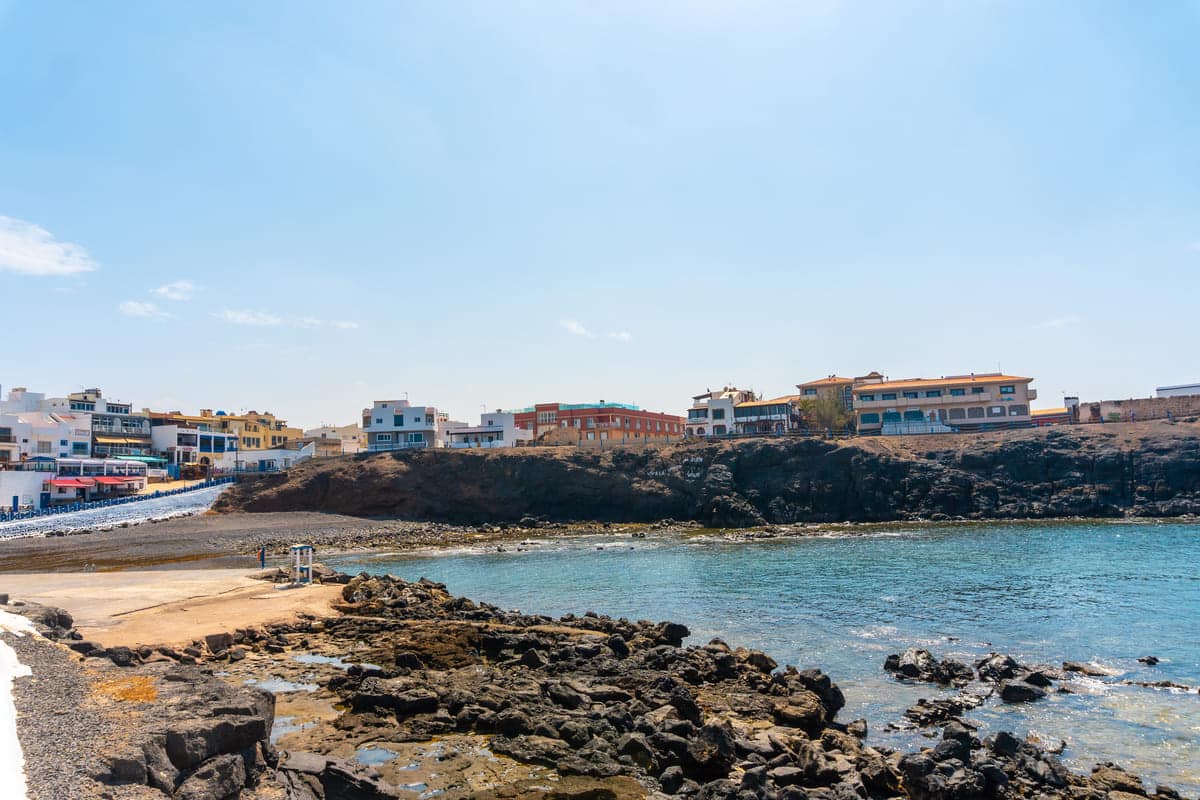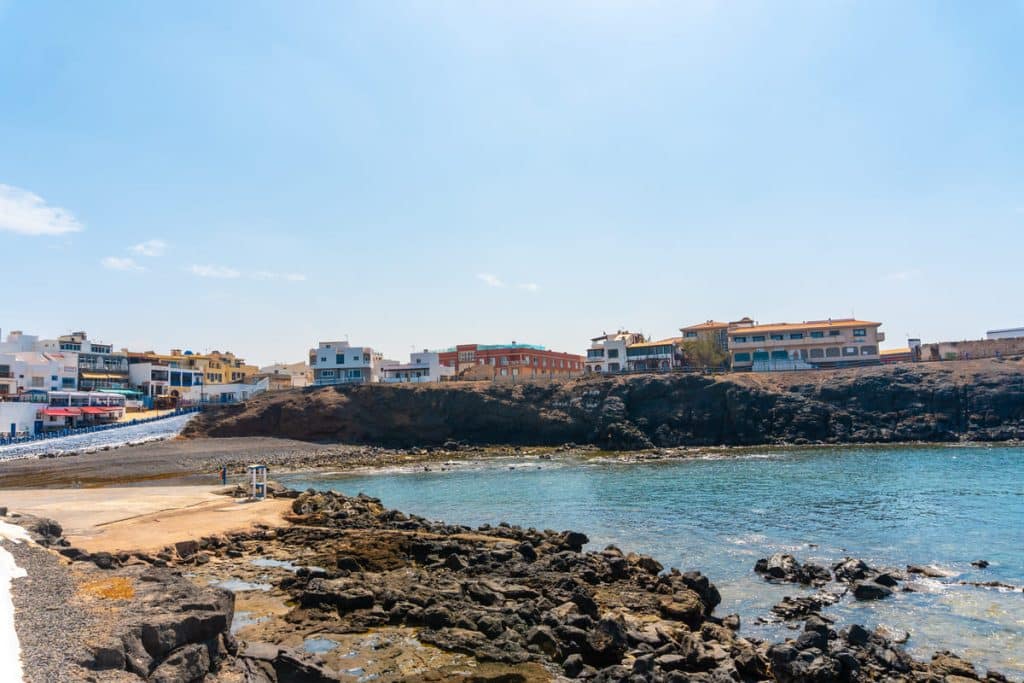 Tourist Attractions in Fuerteventura
Fuerteventura is a beautiful island that offers a wealth of exciting attractions to tourists. The top tourist attractions include the spectacular Corralejo Natural Park, one of the largest protected areas in the Canary Islands, as well as the stunning beaches of Corralejo, Costa Calma and El Cotillo. The island also offers plenty of water sports activities such as surfing, kitesurfing, windsurfing, and sailing. For those looking for a more cultural experience, Fuerteventura is home to several museums, galleries, and monuments that tell the story of the island's history. Visitors can also explore the island's numerous caves and the fascinating windmills of Betancuria.
Shopping in Fuerteventura
Shopping in Fuerteventura is a great experience. The island offers a vast selection of items, ranging from traditional souvenirs to high-end fashion and electronics. Prices are generally affordable, and the quality is excellent. The atmosphere is relaxed, and the locals are very welcoming. Shopping in Fuerteventura is also an opportunity to experience the culture of the island and soak up the incredible scenery.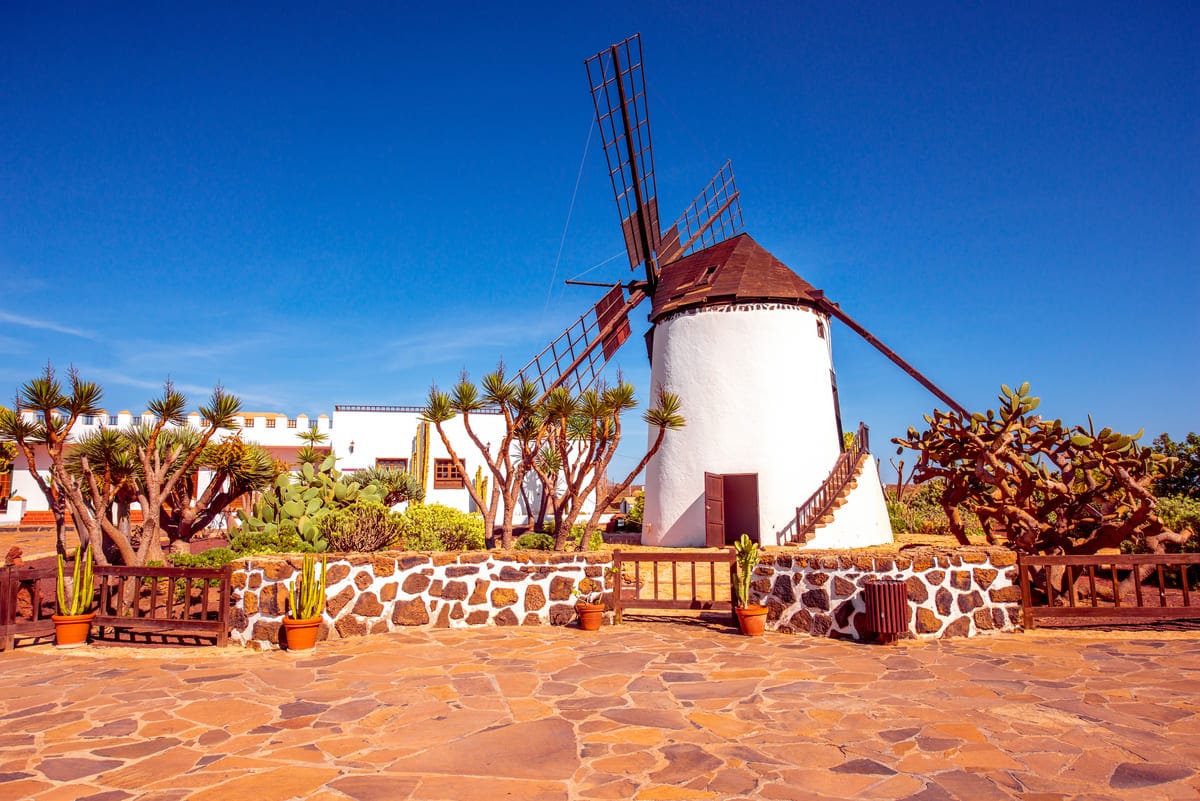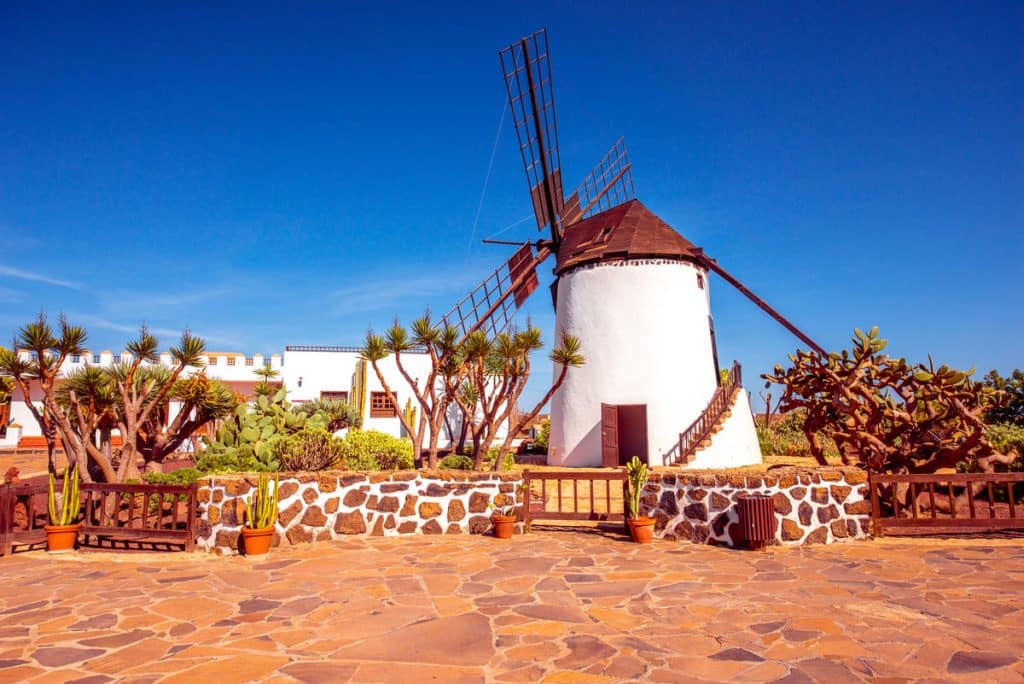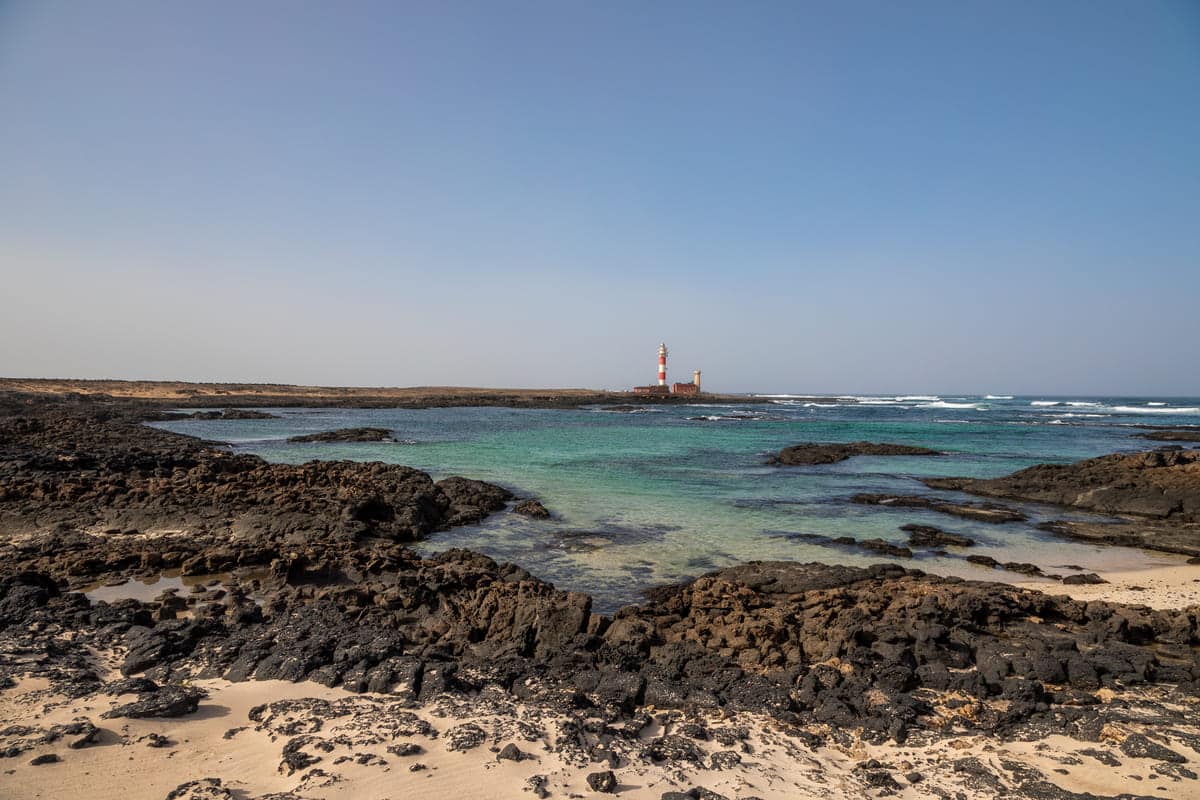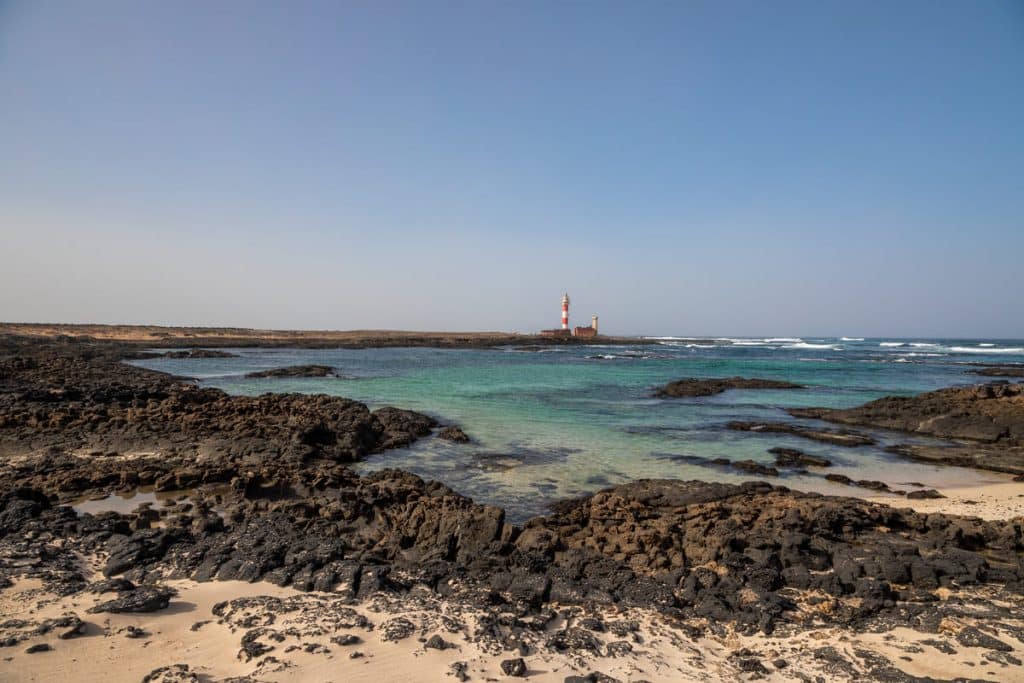 Dining Out in Fuerteventura
Dining out in Fuerteventura is an unforgettable experience. From traditional Canarian cuisine to the many international restaurants, there is something for everyone. The fresh seafood, the local wines, and the spectacular views all combine to create an unforgettable gastronomic experience. For a truly unforgettable experience, Design Holidays recommends that visitors sample some of the local delicacies, which include: Tapas – small plates with an array of flavours derived from seafood and locally sourced produce such as potatoes and fresh cheeses.
Booking Your Luxury Holiday In Fuerteventura
Fuerteventura is a stunning and tranquil island in the Atlantic Ocean. Its beautiful beaches, interesting culture, and diverse landscape make it an ideal destination for luxury holidays. From exclusive boutique villas to beachfront properties, Fuerteventura offers something for everyone looking for a luxurious escape from everyday life.
Design Holidays provide tailored packages that make it easy to experience the best of Fuerteventura at great prices. Our expert team will help you find the perfect luxury hotel for your stay in Fuerteventura – whether it's a romantic getaway or an exciting family vacation, we have something for everyone!
Working with premier resorts, Design Holidays can offer unbeatable prices for an array of luxury experiences. As well as offering competitive rates, we also provide complimentary room upgrades, making your stay even more special.
There's no better way to get away from it all than to spend some time on this beautiful Spanish island renowned for its sunny climate and stunning beaches. Booking your luxury holiday in Fuerteventura is a great way to experience the best the island has to offer.
We guarantee unbeatable rates on our range of hotels so you can enjoy all that this beautiful Canary Island has to offer without compromising on quality or comfort. Let us take care of the details so that all you need to do is relax and soak up the sun from your hotel's private balcony! With unbeatable prices and a friendly, experienced team, book your luxury holiday in Fuerteventura with Design Holidays today! Call 01444 87 2200 or email enquiries@designholidays.co.uk for more information about Fuerteventura lux