Luxury Holidays in the Athens Riviera
Design Holidays are delighted to welcome the fabulous Athens Riviera to our Greece Portfolio. Offering the perfect blend of 5 star luxury resorts, golden sand beaches, fabulous Greek architecture and all within 40 minutes from arguably the most beautiful city in the world – Athens.
Take for example Cape Sounio located in the most gorgeous beach cove opposite the Temple of Poseidon in honour of the ancient sea god, enjoy 5 star luxury with a view of the most stunning archaeological back drop imaginable.
The Athens Riviera is the playground for the cool set of Athens with fabulous beaches, secluded coves, trendy cafes and open air tavernas, this is truly one of the most magical luxury resort areas in the world, let alone Greece.
Overview Of Athens Riviera
The Athens Riviera, located on the eastern coast of Attica in Greece, is a playground of golden sands and crystal clear waters. Visitors will be overwhelmed by the sheer beauty and diversity of what this area has to offer.
Athens Riviera is a premier destination for luxury holidays, offering sandy beaches, grand resort hotels and historic attractions such as Poseidon's Temple of Sounio. With its stunning natural beauty, ancient ruins and vibrant nightlife, it is the perfect place to explore and relax.
From swimming in its azure waters to exploring its lush forests, there's something for everyone to enjoy. Visitors can also take advantage of its many sandy beaches, where they can relax in the sun or explore underwater life with snorkelling or scuba diving. Visitors can also experience traditional Greek cuisine while taking in breathtaking views from some of the area's many restaurants and cafes.
Design Holidays provides a range of luxury holiday packages tailored to meet the needs of our customers looking for an unforgettable experience. Our expertise in luxury family resorts, luxury family villas and luxury family hotels gives us the ability to offer unbeatable prices on some of the most sought after holiday destinations in Europe.
Whether you're looking for relaxation on golden sandy beaches or want to explore ancient ruins with expert guides, Design Holidays will make sure you have an unforgettable experience at Athens Riviera!


Our Resorts In Athens Riviera
Design Holidays offer some of the finest and most luxurious holiday resorts in the Athens Riviera. Our exclusive selection of accommodations includes the Cape Sounio Hotel, a stunning venue located within easy walking distance of the renowned Temple of Poseidon. Here, you can enjoy all the benefits of a luxury getaway, such as gourmet dining, satellite TV and much more.
The Cape Sounio is a truly remarkable place for those who are looking for an unforgettable holiday experience. It provides an atmosphere that is both relaxed and intimate, where you can take full advantage of all its amenities. Its location also allows you to explore the breathtaking views and rich history of this ancient region. With its exquisite architecture and modern conveniences, it offers everything from traditional Greek hospitality to contemporary comforts.
With our vast experience in providing luxury holidays and a wide range of accommodation options at Cape Sounio Hotel, guests can enjoy all that this beautiful region has to offer without breaking their budget.
Cape Sounio Hotel
Cape Sounio Hotel is an ideal destination for those seeking luxury family holidays on the Athens Riviera. Located within the ancient Temple of Poseidon, this grand resort offers spectacular sea views, along with its six restaurants and five-star amenities.
Guests can enjoy a range of activities, from swimming to sailing, as well as the opportunity to explore some of Greece's most beautiful archaeological sites. Guests can also take advantage of the hotel's extensive spa treatment options, allowing them to relax and rejuvenate after a long day of exploring. The hotel also boasts a variety of outdoor activities, such as tennis, basketball, and golfing.
The Cape Sounio Hotel provides luxurious accommodation that is sure to satisfy even the most discerning guest. With spacious rooms featuring modern amenities and balconies offering panoramic views of the Mediterranean Sea, guests can truly enjoy a serene escape in one of Greece's most sought-after destinations. Guests can also take advantage of the hotel's 24-hour room service and complimentary shuttle service to nearby attractions.
Whether you're looking for a romantic getaway or simply want to escape from everyday life, Design Holidays' luxurious resort in Athens Riviera is sure to please.
Enjoying The Best Athens Riviera Has To Offer
Athens Riviera offers a luxurious holiday experience for those seeking to relax and enjoy the best of what Greece has to offer. Nestled on the coasts of Attica, the region is home to beautiful beaches, crystal-clear waters, and vibrant culture. Visitors will be able to explore the Greek capital, take part in exciting water sports, or simply soak up the warmth of the Mediterranean sun. From exciting water sports to exploring the Greek capital itself, there's so much to do here.
There are also plenty of casual or fine dining opportunities to choose from, so you can enjoy the best of Greek cuisine.
No holiday to Athens Riviera would be complete without taking part in some of the exciting activities that the region has to offer. Whether it's scuba diving, sailing, or even just a simple stroll along the coastline, there are plenty of ways to keep yourself entertained.
For those who want to explore further afield, there are plenty of day trips to nearby islands, or even to the nearby ancient Greek ruins.
Whether you're looking for a luxurious getaway or an exciting adventure, there's something here for everyone.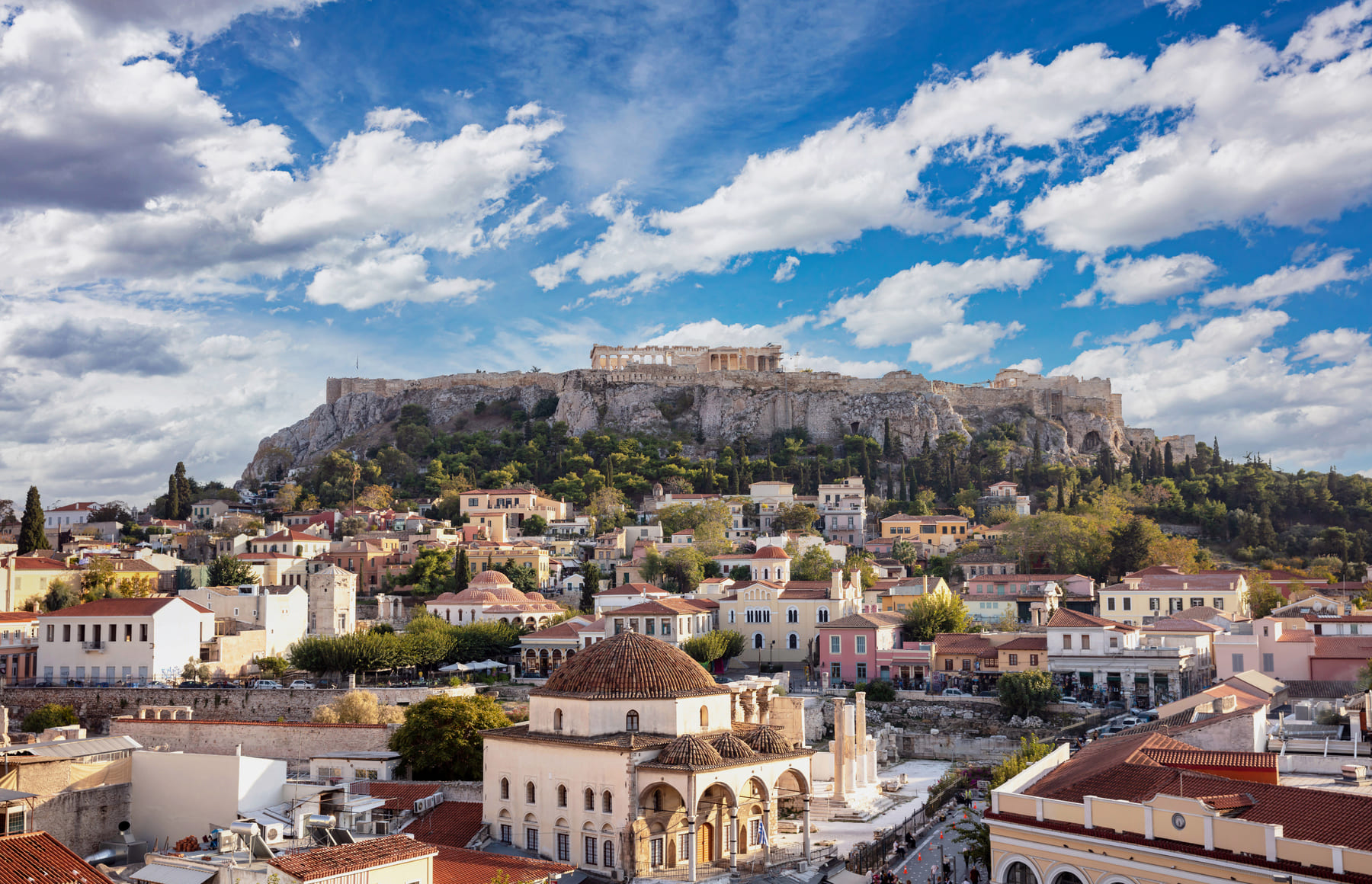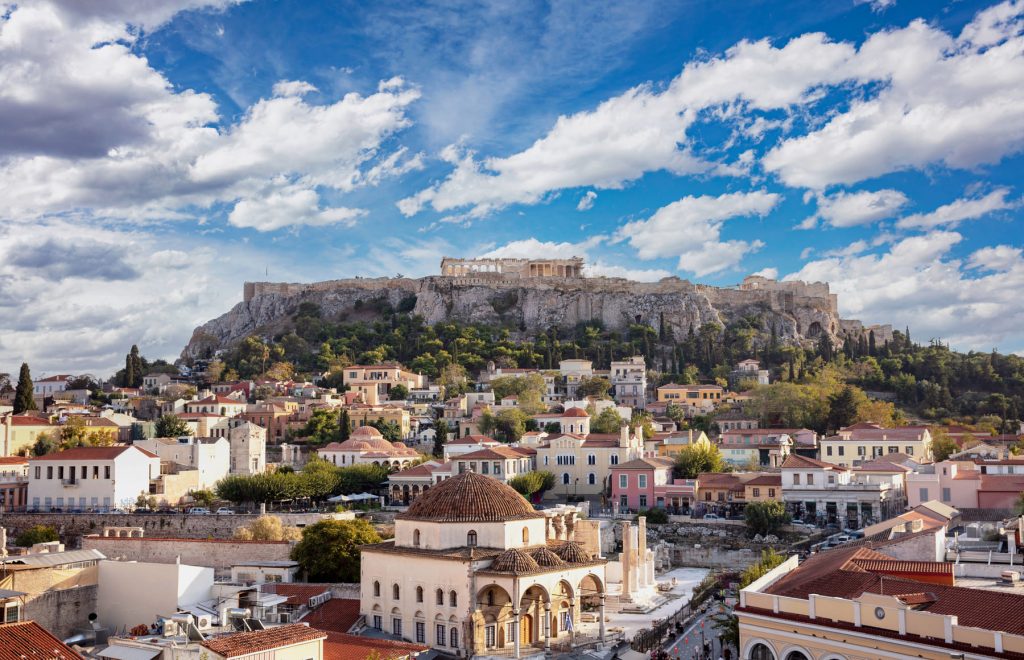 Tourist Attractions in Athens Riviera
The Athens Riviera is a beautiful stretch of coastline located just south of Athens. It is home to some of the top tourist attractions in Greece, including the Temple of Poseidon, the ancient theatre of Epidaurus, and the Acropolis. Visitors can also enjoy the crystal-clear waters of the Saronic Gulf and the many beaches along the coast. There are several restaurants and cafes offering delicious traditional Greek cuisine and plenty of nightlife to be found in the area. With its stunning scenery and rich cultural heritage, the Athens Riviera is a must-visit destination for any traveller.
Shopping in Athens Riviera
Shopping in Athens Riviera is an experience like no other. The area is a haven for those looking for luxury items and designer labels, as well as the latest fashion trends. The stunning views of the Aegean Sea and the Acropolis create a unique atmosphere that is perfect for leisurely browsing trendy boutiques and stores. The upscale stores offer a range of products from international brands and high-end labels. Whether you're looking for a special gift, a unique souvenir, or the perfect outfit for a night out, you'll find it at Athens Riviera. After a day of shopping, take a stroll along the waterfront to admire the impressive views of the city and the sea.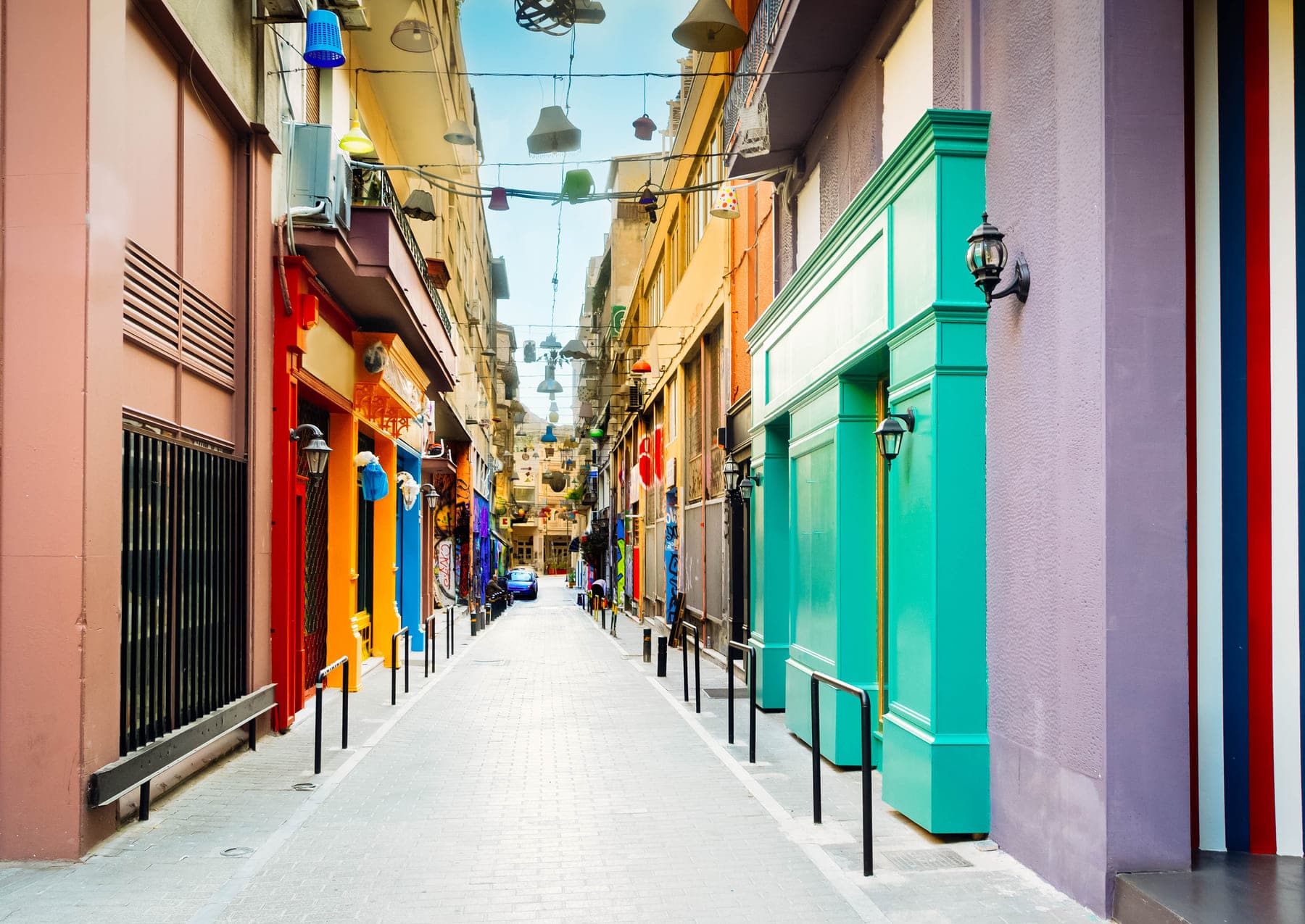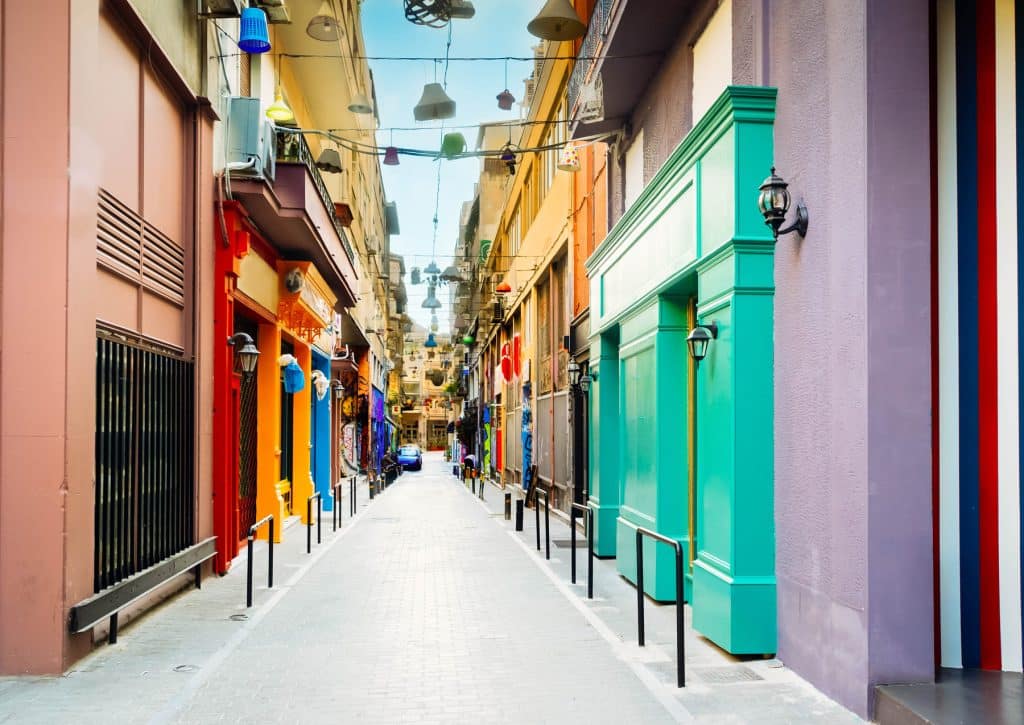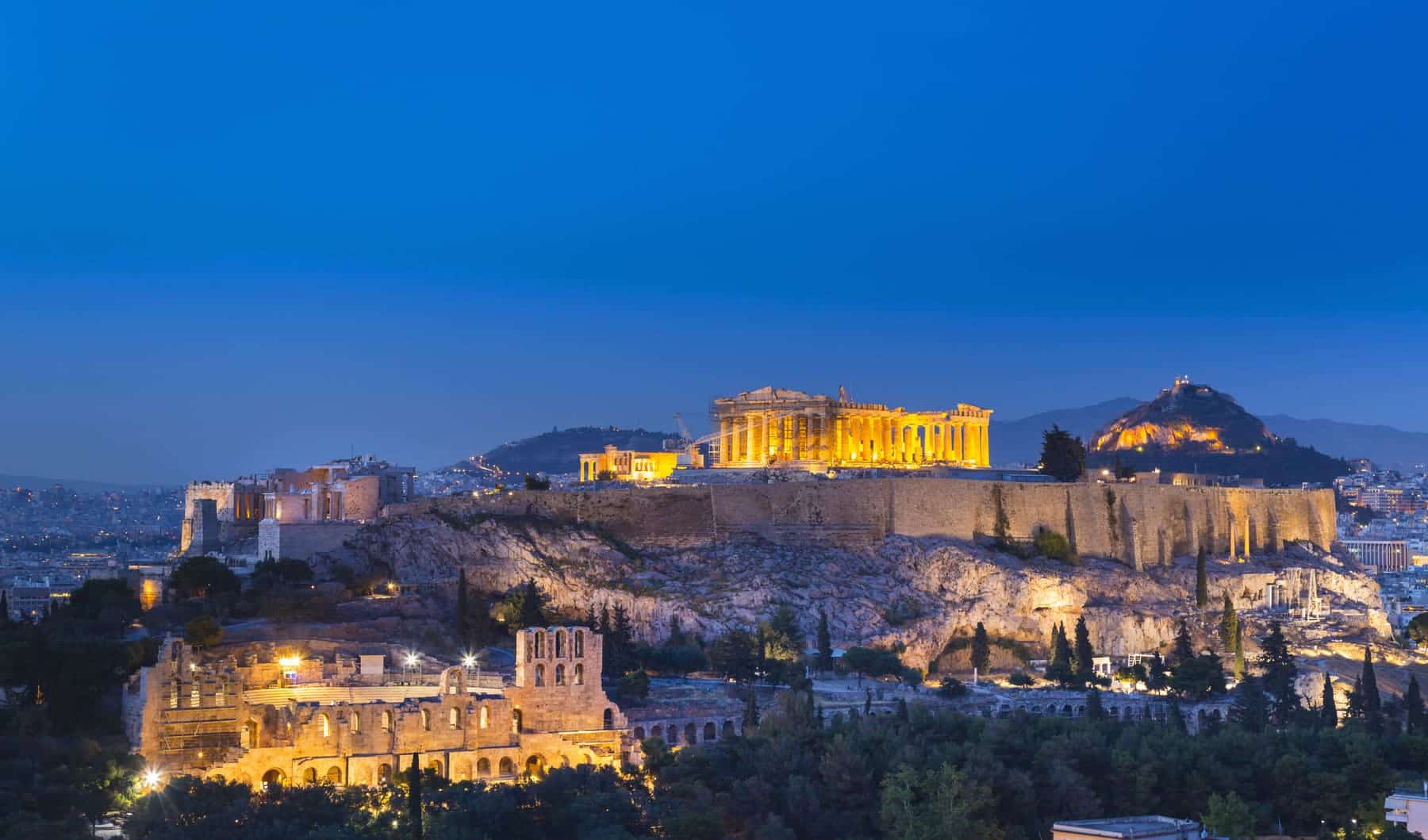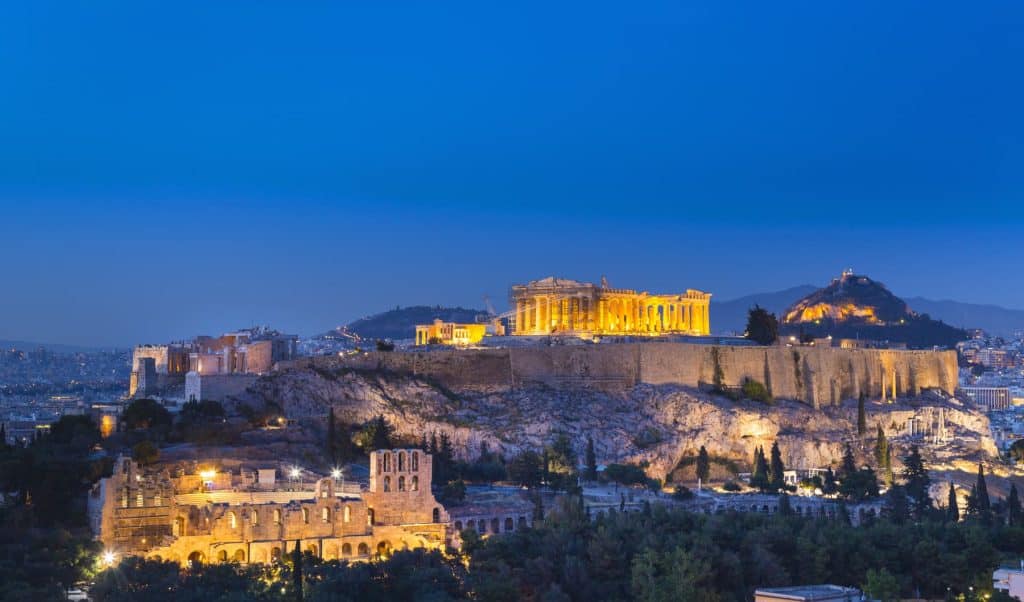 Dining Out in Athens Riviera
Dining out in Athens Riviera is an amazing experience. With a wide variety of restaurants to choose from, ranging from traditional Greek eateries to modern international restaurants, there is something to suit all tastes. The views along the waterfront are stunning, and the atmosphere is vibrant and inviting. When dining out in Athens Riviera, you can enjoy a variety of delicious seafood dishes, locally sourced produce and a range of Mediterranean-influenced dishes. The combination of stunning views, delicious food and vibrant atmosphere make dining out in Athens Riviera an unforgettable experience.
Booking Your Luxury Holiday In the Athens Riviera with Design Holidays
A luxury holiday in the Athens Riviera can be an unforgettable experience. The Cape Sounio Hotel is located on this stunning stretch of coastline and provides guests with a warm welcome from its friendly staff. The hotel boasts an array of amenities, including an outdoor swimming pool, fitness centre, restaurant and bar. Guests can take advantage of its proximity to some of Athens' most popular attractions, such as Acropolis Hill, or head further afield on day trips or excursions. The flight time from London to Athens is approximately three hours, so you can be enjoying your luxury holiday in no time!
Our team of expert luxury travel professionals handpicks all our range of holiday packages to ensure that you always receive the best value available. Our prices are also unbeatable as we are able to negotiate better rates with our partner resorts and offer room upgrades, making your vacation even more luxurious.
Whether you want to relax in the sun, explore the spectacular scenery of the Athens Riviera, or take part in some thrilling water sports, Design Holidays can help you create a holiday you'll never forget. With unbeatable prices and a friendly, experienced team, book your luxury holiday in the Athens Riviera with Design Holidays today! Call 01444 87 2200 or email enquiries@designholidays.co.uk for more information.