Luxury Holidays In Murcia, Spain
Murcia is a stunning region located in the south-east of Spain. It is bordered by the Mediterranean Sea to the east and is a popular destination for tourists looking to explore the country's rich culture and stunning nature. The region is home to the cities of Murcia, Cartagena and Lorca, as well as numerous other towns and villages. There are many attractions to visit in Murcia, from beautiful beaches and nature reserves, to historic monuments and ruins. The region's climate is warm and dry, making for ideal conditions for outdoor activities such as hiking, cycling and golfing. With its stunning scenery and vibrant culture, Murcia is a great place to visit and explore.
Design Holidays offer affordable luxury in some of Europe's most desirable locations, including La Manga Club Resort in Murcia. Their handpicked selection of resorts, hotels and villas can be tailored to suit any budget or preference.
Overview Of Murcia
Murcia is a vibrant and beautiful region of south-eastern Spain, renowned for its stunning beaches and sunshine.
Murcia is a great holiday destination for those looking for a sunny and lively atmosphere. It has an array of interesting sights and activities to explore, such as the impressive Cathedral of Murcia, which is a UNESCO World Heritage Site. There are also plenty of beaches to relax on, with the Mar Menor and the Mediterranean Sea both offering a great place to soak up the sun. The climate is ideal for outdoor activities, with temperatures rarely falling below 20 degrees Celsius in the summer months. It also has plenty of excellent restaurants, bars and nightclubs, making it the perfect destination for a lively night out.
Murcia is a diverse and vibrant region in Spain, full of culture, heritage, and natural beauty. It's the perfect place for luxury holidays where you can relax yet still explore the wonders of this beautiful corner of the world. Booking a luxury holiday in Murcia with Design Holidays is the perfect way to explore this vibrant region in style.
Our Resorts In Murcia
Located in the heart of Spain, this stunning region offers plenty to explore, from its stunning coastline backed by dramatic hillsides to its bustling city centre full of shops, restaurants and attractions.
Design Holidays offers one of the best resorts in Murcia. Our portfolio of resorts includes the stunning La Manga Club Resort in Murcia. They offer private parking and free WiFi so that you can stay connected while enjoying your vacation. They also offer a range of facilities, including golf courses, tennis courts, restaurants, bars, outdoor pools, and spa facilities. You can also have access to a wide range of activities, including horse riding, water sports, cycling, and hiking.
Whether you're looking for a romantic getaway or a family vacation, our resorts in Murcia offer something for everyone. With our excellent range of accommodations in Murcia, Design Holidays is the perfect choice for your next holiday.
La Manga Club Resort
La Manga Club Resort is an award-winning luxury family resort located in Murcia, Spain. This prestigious club boasts a range of amenities, including a seasonal outdoor swimming pool, air conditioning, satellite TV and Wi Fi.
The main restaurant offers exquisite Mediterranean cuisine, while there are also seven other onsite bars and restaurants to choose from.
With a range of activities such as golfing, tennis, spa treatments and beach clubs available throughout the resort, there's something for everyone at La Manga Club Resort – making it the ideal destination for a luxury family holiday in Murcia.
For those seeking an extra level of luxury and privacy, La Manga Club Resort offers luxurious villas with private pools and stunning views over the Mediterranean Sea as well as spacious apartments with modern interiors and fully equipped kitchens.
Enjoying The Best Murcia Has To Offer
Enjoying the best that this beautiful and vibrant city has to offer is an experience like no other. From luxurious hotels, stunning beaches and spa resorts to its main restaurants, there are endless possibilities when it comes to planning your luxury holiday in Murcia.
Those who wish to explore further can visit nearby attractions, including Mar Menor Beach or enjoy fine dining experiences from any of the local restaurants. The Costa Cálida boasts some of the best beaches in Europe while nature lovers can enjoy exploring the nearby Calblanque National Park or take a boat trip out into Mar Menor lagoon.
For those looking for a little bit more than just sunbathing, there are many popular destinations within easy reach of Murcia. For those keen on exploring local history, there is no shortage of activities available. For a spot of culture, why not visit one of Murcia's amazing museums such as Museo de Bellas Artes?
The Real Casino de Murcia offers an up-close look at Spanish architecture, while Salzillo Museum celebrates Francisco Salzillo's stunning religious sculptures. Alternatively, Occidental Murcia Siete Coronas offers guests a glimpse into ancient Roman remains and other historical sites within easy reach.
Whether you're looking for family fun or romantic retreats – Murcia provides something special for everyone. With so much on offer here, call us on 01444 87 2200 now so we can start planning your dream holiday in this wonderful part of Spain!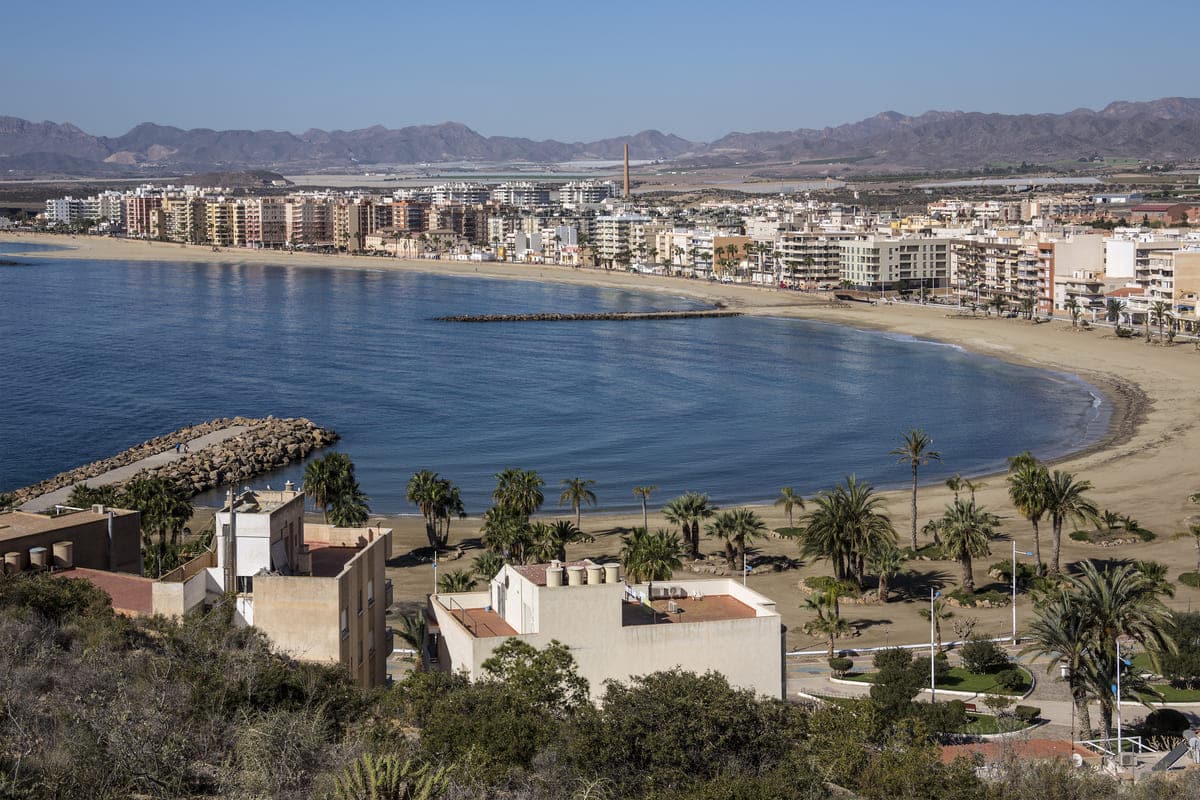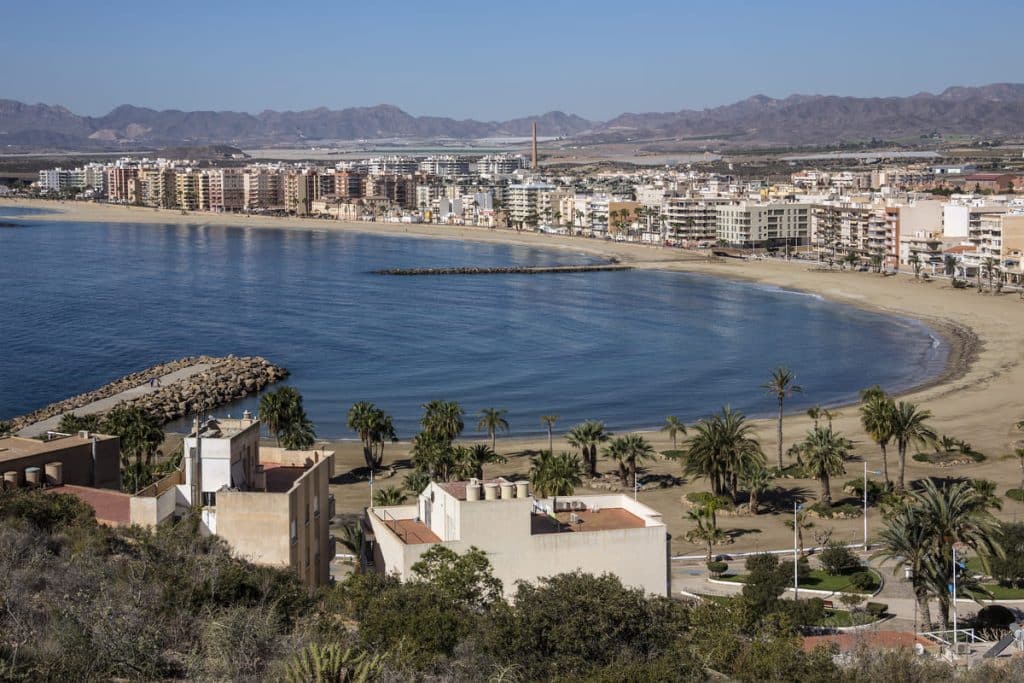 Tourist Attractions in Murcia
Murcia, located in the south-eastern corner of Spain, is a magnificent region that offers luxury holidaymakers easy access to its stunning landscapes and diverse cultures. From pristine beaches to ancient monuments, there are plenty of tourist attractions for those looking for an unforgettable experience. Murcia is particularly well known for its superb golf courses and traditional food markets. There's also something special about taking time out to explore the many historical sites dotted around the area or visiting some of the quaint villages located nearby.
Shopping in Murcia
The city is home to a huge variety of boutiques, malls, and designer stores, offering everything from luxury fashion to handmade souvenirs. The streets are lined with quaint local shops selling some of the best Spanish produce, as well as traditional souvenirs and artwork. For those who want to experience the culture and atmosphere of an old-world Spanish city, visiting the local markets is highly recommended. Here one can buy locally produced products such as fresh fruits and vegetables, regional cheeses, cured meats, breads and pastries, handcrafted jewellery and pottery, colourful textiles from nearby towns and much more.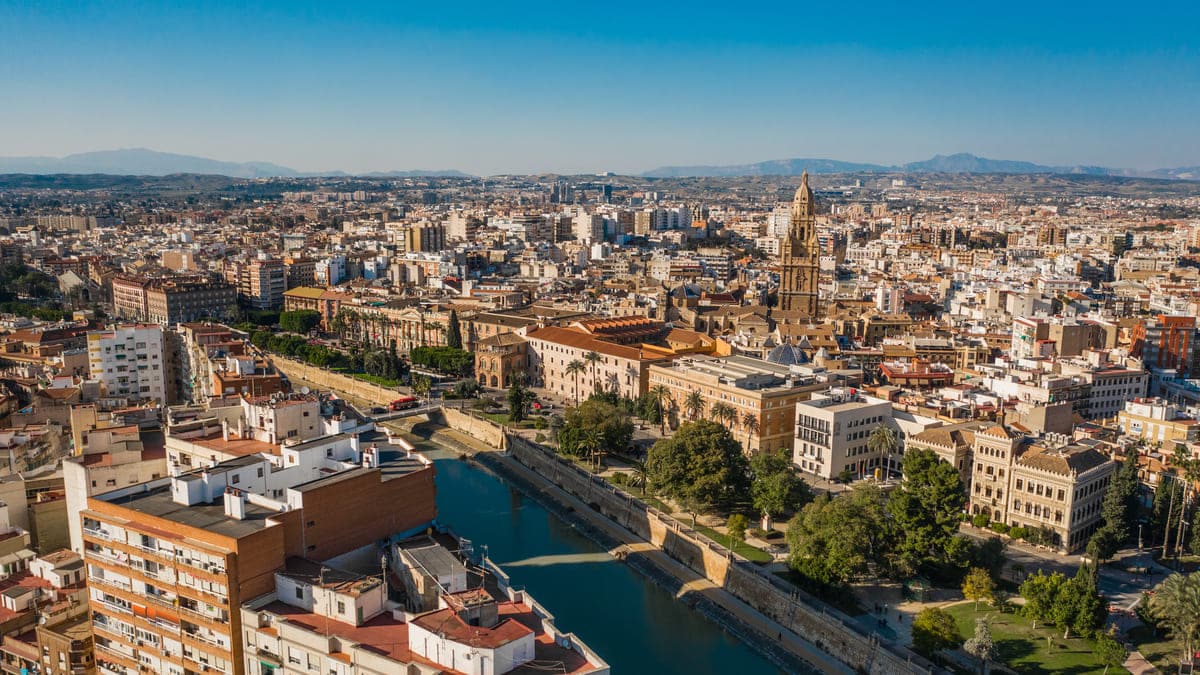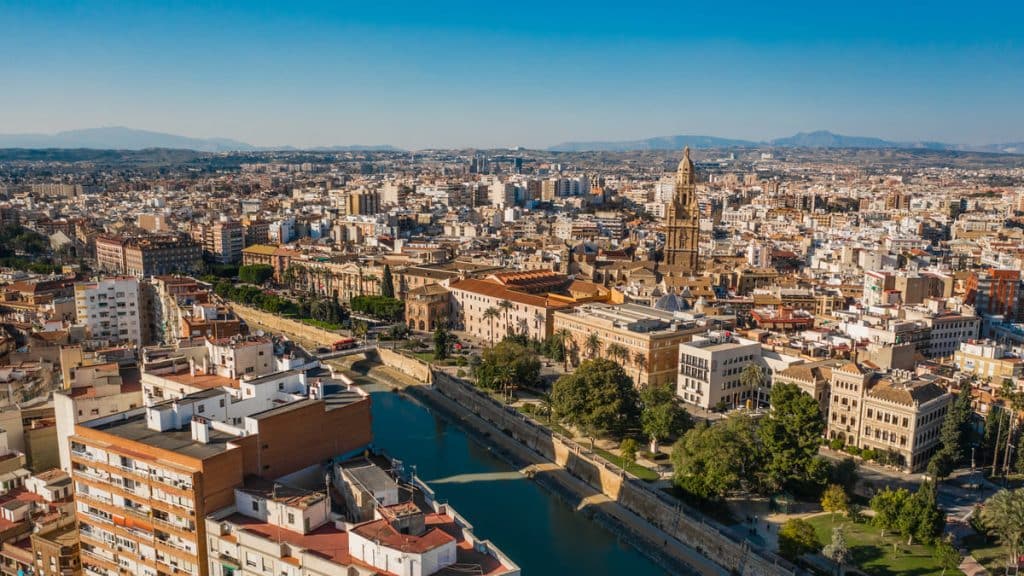 Dining Out in Murcia
Dining out in Murcia is an unforgettable experience! From the freshest seafood to classic Spanish tapas, the city of Murcia is great for dining out. When it comes to food, you cannot go wrong with Murcia's delicious local cuisine. The region boasts a wide range of traditional tapas to modern fusion dishes. Also, many world-renowned chefs have opened up restaurants here, offering amazing culinary experiences. There are also plenty of options when it comes to international cuisines, such as Italian or Chinese, tailoring for every taste bud.
Booking Your Luxury Holiday In Murcia with Design Holidays
Murcia luxury hotels offer the perfect opportunity of escaping from everyday life. A vibrant city bursting with culture, history and beauty – it's the perfect destination to relax and unwind in style.
Design Holidays have over 25 years of experience in providing luxury family holidays to Murcia and the surrounding areas. We have partnerships with resorts across the region, allowing us to offer unbeatable rates on a variety of luxury holiday packages. We are committed to offering our customers the best prices on a range of luxurious holidays as well as exclusive room upgrades so that you can truly relax and enjoy your dream holiday in Murcia without breaking the bank.
Design Holidays pride itself on providing our customers with the best possible prices and services on their luxury holidays in Murcia. Our friendly team is available to answer any questions you may have about your trip or booking process.
Whether you're looking for a luxurious hotel stay, a relaxing spa resort or an action-packed villa holiday, we have something to suit everyone's needs. So if you're looking for 5-star hotels in Murcia at unbeatable prices, then look no further than Design Holidays! Call 01444 87 2200 today or email enquiries@designholidays.co.uk for more informatio