Luxury Holidays in Marrakech
Marrakech is a bustling and vibrant city in Morocco, full of captivating sights, sounds, and smells. Visiting Marrakech is an experience like no other, with its bustling souks, ancient medina, and vibrant nightlife. Whether you're exploring the winding alleys of the medina, admiring the grandeur of the city's mosques, or sampling the delicious local cuisine, Marrakech is sure to provide an unforgettable experience.
Booking a luxury holiday in Marrakech with Design Holidays is the perfect way to explore this vibrant city in style. With their experienced team, you can easily plan an itinerary to suit your needs and desires, from luxury sightseeing tours to shopping trips to exclusive restaurants. Design Holidays also offers private transfers to and from the airport, ensuring a stress-free journey. Their luxurious accommodation options provide a comfortable and stylish base for your stay, with all the amenities you could need. With Design Holidays, you can be sure of an unforgettable experience in Marrakech.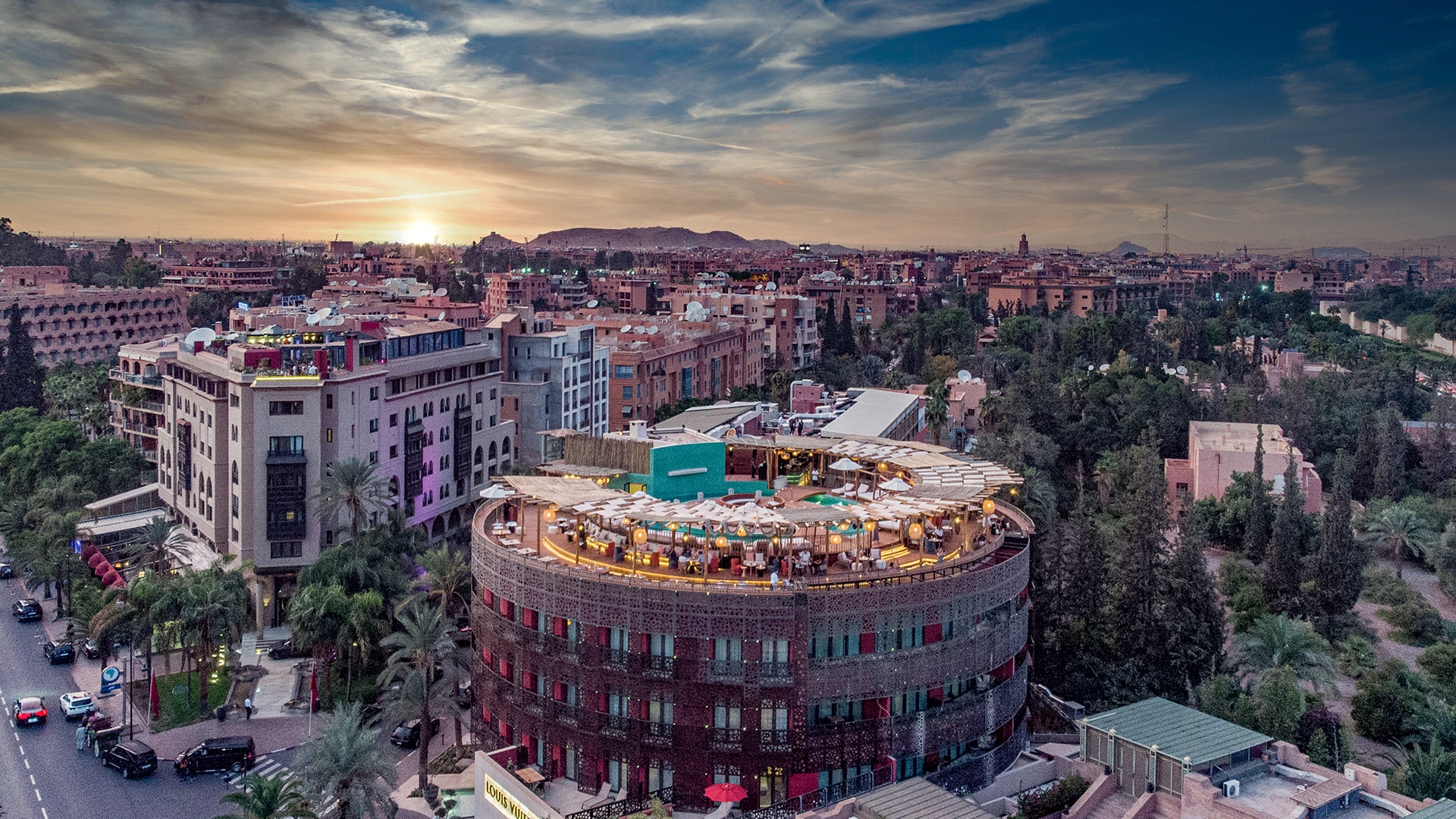 //php the_sub_field('region_text'); ?>
From £ 295 per room p/night
View
Overview Of Marrakech
Marrakech, the 'Red City' of Morocco, is a bustling, vibrant city with an abundance of things to see and do. Located in the foothills of the Atlas Mountains, it is renowned for its bustling souks and vibrant nightlife. It is also home to Menara Airport, one of Africa's major air hubs.
With Design Holidays at your service, you can experience all that Marrakech has to offer from the comfort of a luxurious holiday destination. From exploring Djemaa el fna or browsing through the local souks to relaxing in one of Marrakech's many hammams or taking part in outdoor activities such as quad biking or camel trekking in the Atlas Mountains – we will ensure that your luxury holiday in Marrakech exceeds all expectations.


Our Resorts In Marrakech
Design Holidays provide the perfect opportunity to experience luxury holidays and explore Marrakech. Situated in the vibrant city centre, our selection of luxury holiday resorts offer unparalleled access to the ancient medina and Jemaa el Fna Square. Our resorts are selected to ensure that you can make the most of your time in Marrakech and enjoy a range of sophisticated amenities, as well as easy access to a range of attractions.
Our accommodation portfolio includes a range of popular luxury hotels in Marrakech ranging from five-star resorts to private villas. The Nobu Hotel offers stunning views over the medina and surrounding mountains, as well as an array of facilities, including spa treatments and fine dining restaurants. Meanwhile, for those wishing for a more exclusive experience, we offer a selection of luxury family villas located on outlying estates away from the hustle and bustle of Marrakech's city centre.
Whether you're looking for a luxurious family villa, hotel or resort experience, our team will be happy to help find the perfect option for you at an unbeatable price. For the best luxury hotels in Marrakech, call us on 01444 87 2200 or email enquiries@designholidays.co.uk for more information.
Nobu Hotel
This fabulous hotel offers a luxurious holiday experience in Marrakech. Located in the heart of the city, it is conveniently close to many of the attractions and experiences that Marrakech has to offer. With its exquisite design, modern amenities, and attentive staff, Nobu Hotel is one of Design Holidays' most popular destinations for luxury holidays.
Guests at Nobu Hotel can enjoy access to a variety of luxurious amenities, including free WiFi, a 24-hour fitness centre, an outdoor pool and hot tub, and valet parking. The rooms are spacious and stylishly decorated with contemporary furniture and artwork. All rooms come equipped with flat-screen TVs, minibars, coffee makers, iPod docking stations, and complimentary toiletries. Guests also have access to business facilities such as meeting rooms and conference centres.
The hotel is within walking distance of attractions like the Bahia Palace and Majorelle Garden, as well as nearby restaurants serving traditional Moroccan cuisine. For those who want to explore further afield, there are car hire services available on-site.
At Nobu Hotel, you'll find everything you need for an indulgent stay in Marrakech. Its combination of luxury facilities and convenient location makes it an ideal choice for those seeking a luxurious holiday without compromising on convenience or comfort.
Enjoying The Best Marrakech Has To Offer
Marrakech is one of the most popular destinations for luxury holidays. From its opulent hotels to its vibrant markets and historical monuments, Marrakech has something for everyone. The city's main square, Djemaa el Fna, is a must-see. It's a bustling hub of activity where you can experience the culture and energy of this unique location.
No trip to Marrakech would be complete without visiting the beautiful Majorelle Garden, exploring the bustling souks, tasting traditional Moroccan cuisine, witnessing the stunning architecture and soaking up the vibrant atmosphere of Jemaa el-Fnaa square.
Book today to ensure you don't miss out on enjoying all these amazing things that Marrakech has to offer!
Tourist Attractions in Marrakech
Visiting the top tourist attractions in Marrakech is the perfect way to experience the city's unique culture and heritage. From historical sites to modern-day attractions, Marrakech has something for everyone. The city's iconic Jardin Majorelle is a must-visit for anyone interested in beauty and natural wonders. The gardens feature over 300 species of plants and trees, making it an ideal spot for photography and exploration. The nearby Saadian Tombs offer an insight into Marrakech's past, showcasing 16th-century architecture that remains largely unchanged since then.
Shopping in Marrakech
Marrakech, the city of reds, is known for its exceptional shopping experiences. With its traditional souks and modern malls, shoppers are sure to be spoilt for choice. Shopping enthusiasts will find plenty of choices in the vibrant souks of Marrakech, where handmade crafts can be bought at bargain prices. The traditional souks also offer a range of items from spices to colourful fabrics and jewellery. They are a great place to find gifts or souvenirs as they often have one-of-a-kind items that cannot be found elsewhere. Shopping in these souks is also an opportunity to get the best bargains as the prices are often negotiable and haggling is expected.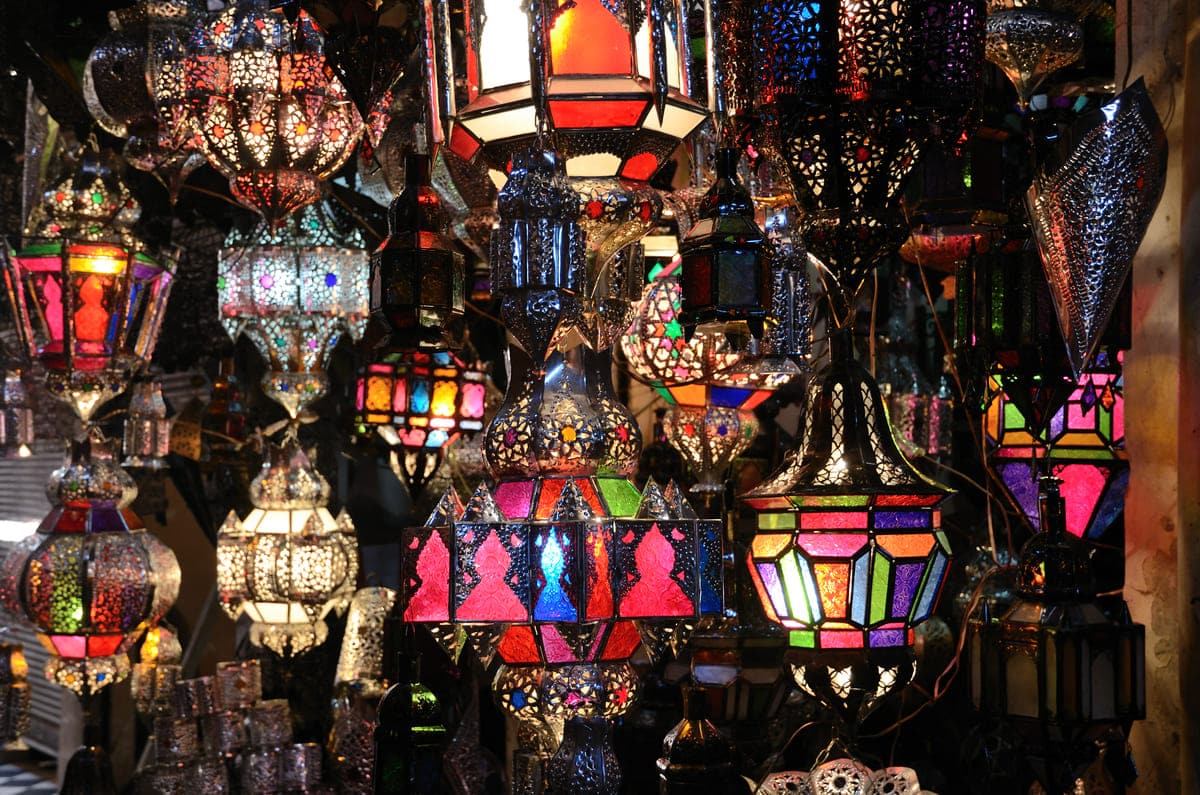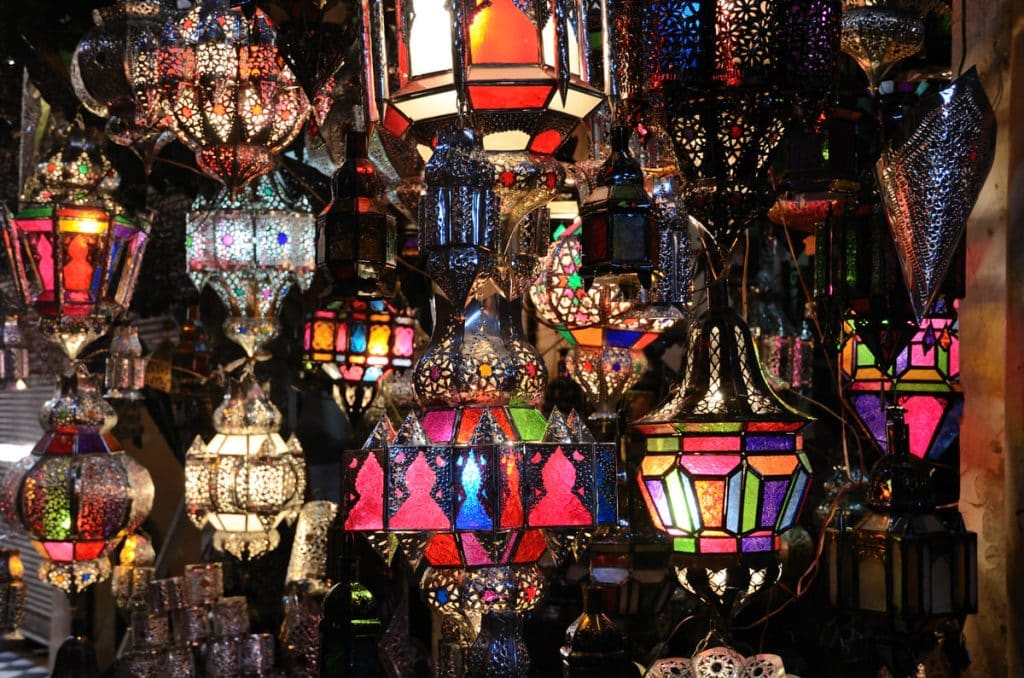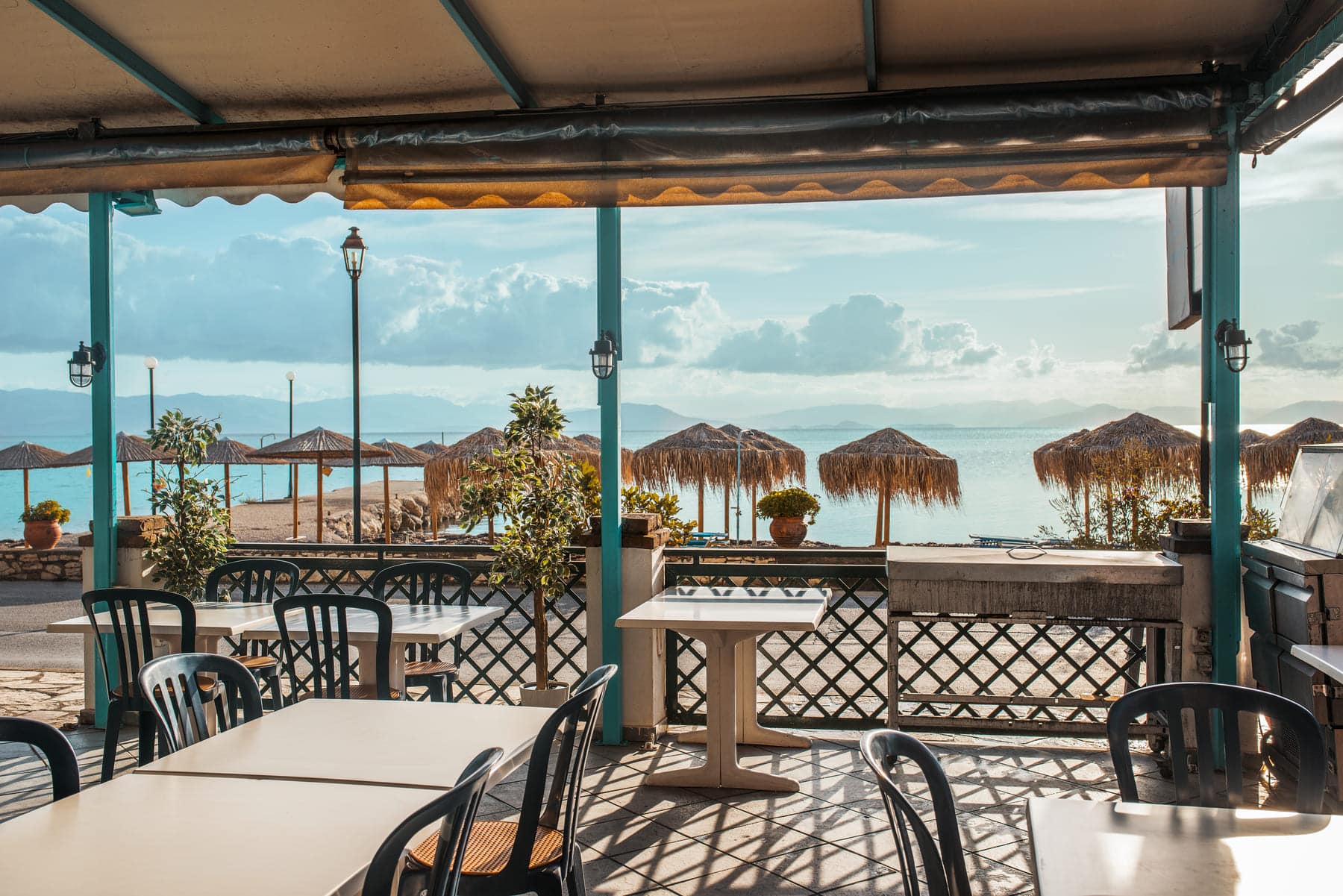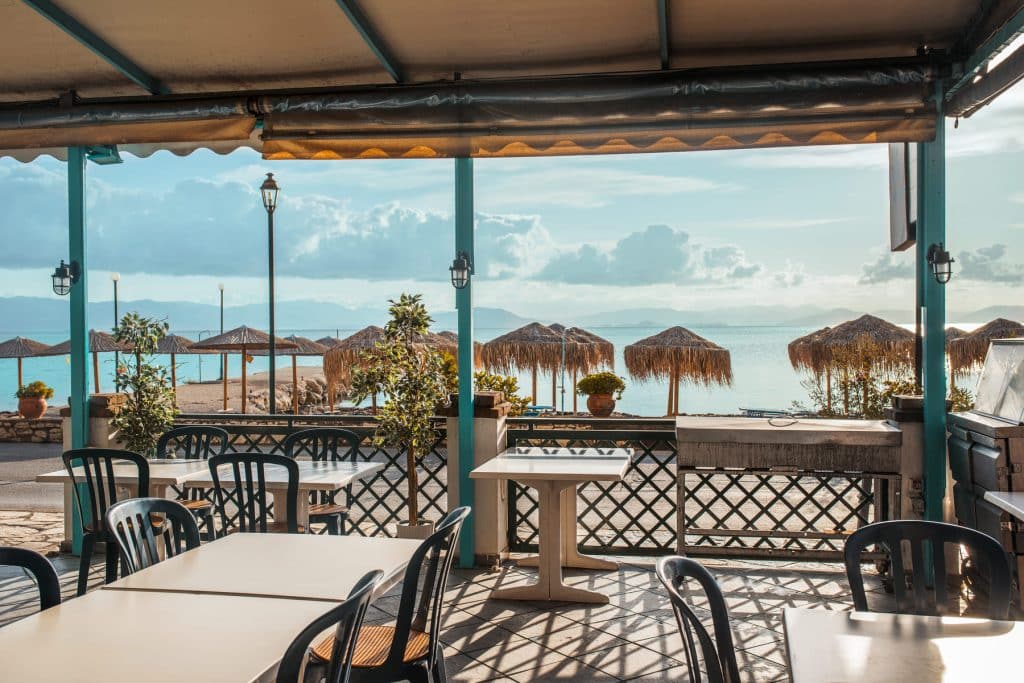 Dining Out in Marrakech
Dining out in Marrakech is an experience that is truly unique. From the vibrant souks and street food stands to the five-star restaurants, the city offers a variety of culinary experiences that are sure to tantalise any palette. Whether you're looking for a traditional Moroccan meal or something international, you'll find it all in Marrakech. The city boasts some of the finest restaurants in Morocco, featuring both local and international cuisines. Many of these establishments offer private dining rooms and outdoor seating, giving visitors the chance to savour their meals while taking in views of the city's incredible architecture.
Booking Your Luxury Holiday In Marrakech with Design Holidays
At Design Holidays, we have over 20 years of experience in providing luxury holidays and are highly regarded as one of the UK's leading travel companies for luxury family villa holidays, hotel stays and resort experiences.
Our expert travel staff hand-pick all our range of luxurious holiday options so that you can get the highest quality holiday possible at an affordable price. Through partnerships with resorts, we are able to offer some room upgrades and unbeatable prices on a wide selection of luxury holidays – often beating what you would receive if you were to book direct.
Whether you want to relax in the sun, explore the wonders of Marrakech, or take part in activities like camel riding, we can create a bespoke holiday that you'll never forget. With unbeatable prices and a friendly, experienced team, book your luxury holiday in Marrakech with Design Holidays today! Call 01444 87 2200 or email enquiries@designholidays.co.uk for more information.