Luxury Holidays in Costa Navarino
Greece is located in the south-eastern corner of Europe, and is comprised of a plethora of islands scattered across the Aegean and Ionian seas. To truly experience the beauty of Greece, a trip to Messinia is an absolute must. Messinia is a regional unit in the southwestern region of Peloponnese, and Costa Navarino Resort is situated right in the heart of the area. A visit to this resort is guaranteed to make your holiday in Greece memorable.
Booking a luxurious holiday in Costa Navarino with Design Holidays is an excellent choice for those looking for a truly special and memorable vacation. Design Holidays offer a wide range of luxury accommodation in Costa Navarino, from five-star resorts to private villas. Whether you're looking for a romantic retreat or family-friendly activities, we have the perfect option for you.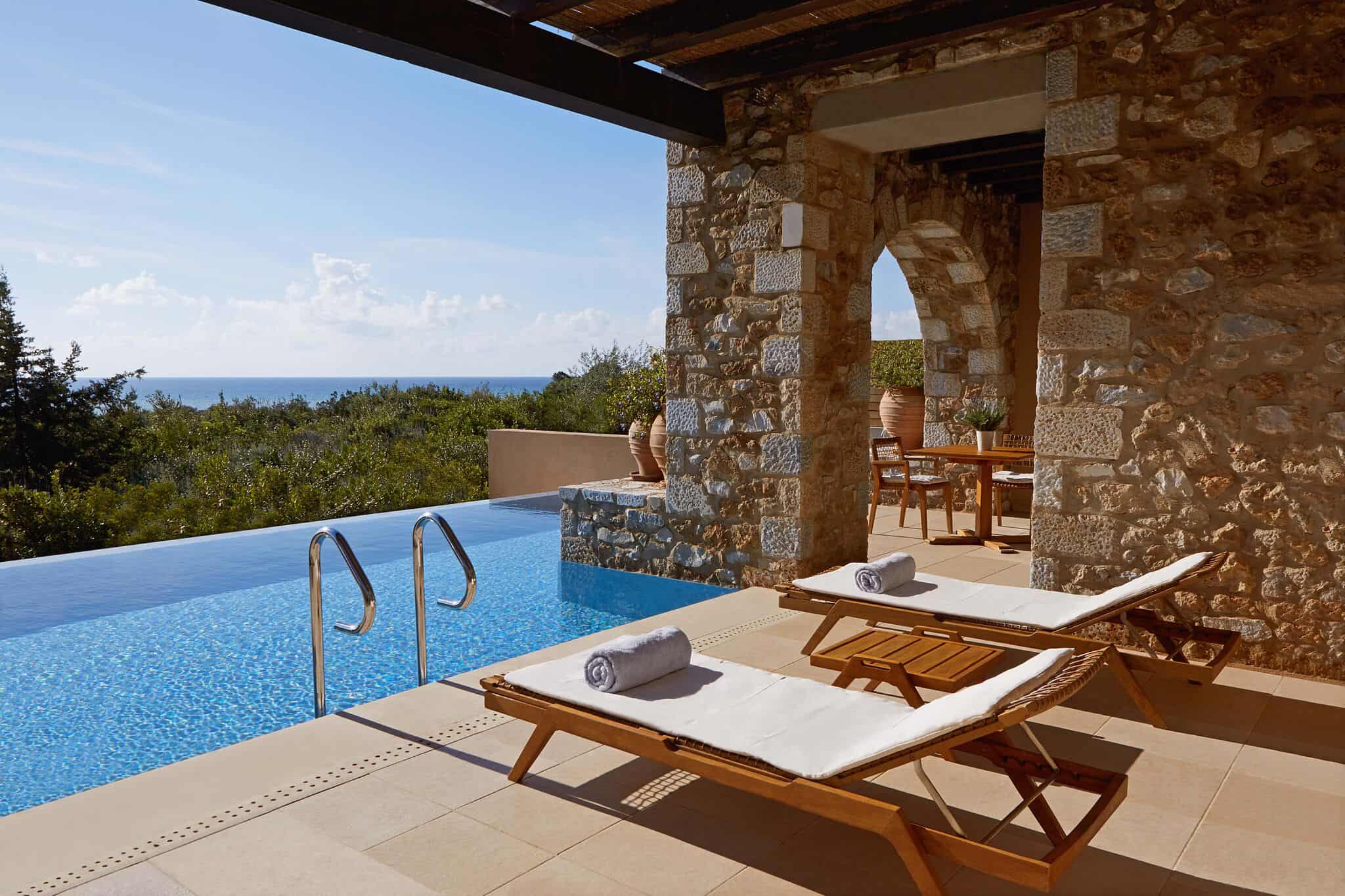 //php the_sub_field('region_text'); ?>
From £151 per person p/n
View
Overview Of Costa Navarino
Costa Navarino is an idyllic destination for a luxury holiday. Located in the Messenia region of Greece, this stunning European golf resort offers unparalleled beauty and relaxation.
A luxurious holiday in Costa Navarino is the perfect way to relax and enjoy a break from everyday life. With its crystal clear waters, stunning beaches and lush green landscapes, Costa Navarino is the perfect destination for a luxurious holiday.
From exclusive beachfront villas, to world-class spas, restaurants and nightlife, this place has it all. Spend your days lounging on the beach, or take part in some of the many activities available, including sailing, horseback riding, golf and even yoga. With so much to do and see, Costa Navarino is the perfect place to escape the everyday stresses and enjoy a truly luxurious holiday.
Design Holidays bring you a range of luxury resorts to stay in, including W Costa Navarino Resort, The Romanos Resort and The Westin Resort. These resorts have been carefully selected for their quality and commitment to providing top-class hospitality services.



Our Resorts In Costa Navarino
Design Holidays offers a unique opportunity to experience luxury holidays in Costa Navarino. With its exquisite resorts, world-class amenities and stunning landscapes, Costa Navarino is the perfect destination for those seeking a truly luxurious getaway.
Our resorts include the W Costa Navarino Resort, The Romanos Resort and The Westin Resort. All of our resorts offer something special, from the signature golf courses at Navarino Dunes to the award-winning Anazoe Spa at the Westin Resort.
W Costa Navarino Resort
Situated in the picturesque Navarino Bay, this award-winning resort is the perfect destination for a family getaway. With its stunning white sandy beaches, crystal clear waters and stunning sunsets, it's no wonder W Costa Navarino Resort has been voted one of the best resorts in Europe. The resort provides an array of activities to keep everyone entertained. From spa treatments at the award-winning spa and leisure facilities such as tennis courts, swimming pools and golf courses to exploring local culture at nearby archaeological sites and nearby villages, there is plenty to do and see during your stay.
Guests can also take advantage of the resort's luxurious accommodation, with spacious rooms and suites available. Each room features modern amenities such as flat-screen TVs, free Wi-Fi and private balconies or terraces, offering stunning views of the bay. The resort also offers a range of restaurants and bars, serving a variety of international and local dishes. Whether you're looking for a romantic dinner or a family get-together, you're sure to find something to suit your taste.
The Romanos Resort
The Romanos Resort is a luxurious destination for family holidays located in the UNESCO World Heritage Site of Costa Navarino, Greece. As part of Design Holidays' Luxury Collection, The Romanos Resort offers guests unparalleled luxury with two signature golf courses and two state-of-the-art spa centres.
From the moment you arrive at The Romanos Resort, you will be taken aback by its sheer beauty and size. The resort consists of beautifully appointed suites and villas, each with its own distinct design featuring the best in modern amenities. Guests can also enjoy the myriad of activities available on site including tennis, swimming pools, kids clubs, restaurants and bars. At The Romanos Resort, your every need is catered to with attentive staff who are ready to help make your stay as enjoyable and memorable as possible.
The Romanos Resort ensures that families seeking a luxury holiday experience have everything they need to relax and unwind while exploring the diverse attractions in and around Costa Navarino. With its unique location nestled between ancient olive groves and pristine beaches, it is no wonder why this luxury resort has become so popular among travellers seeking a truly unforgettable experience.
The Westin Resort
Experience a holiday like no other at The Westin Resort in Costa Navarino. Guests can enjoy numerous activities and attractions, all within easy reach of the resort. Located close to Kalamata International Airport, The Westin offers an ideal gateway for those wishing to explore the area's rich cultural heritage and ancient sites. Nestor's Palace, a UNESCO World Heritage site, is only a short drive away from the resort.
Guests can experience local culture and customs through unique activities such as traditional cooking classes or olive picking expeditions. The stunning beaches of Southwest Peloponnese are also within close proximity, offering stunning views and endless opportunities for relaxation. At The Westin Resort, guests will be treated to lavish accommodation options with access to exclusive amenities such as private pools and spas, restaurants serving local delicacies made with fresh ingredients from the local area and activities ranging from golfing to sailing.
Enjoying The Best Costa Navarino Has To Offer
Located on the Ionian Sea, this picturesque region of Greece boasts stunning natural beauty, along with a wealth of archaeological sites and top-notch resorts. Design Holidays offers an array of tailored packages for couples and families alike, allowing them to experience the best that Costa Navarino has to offer.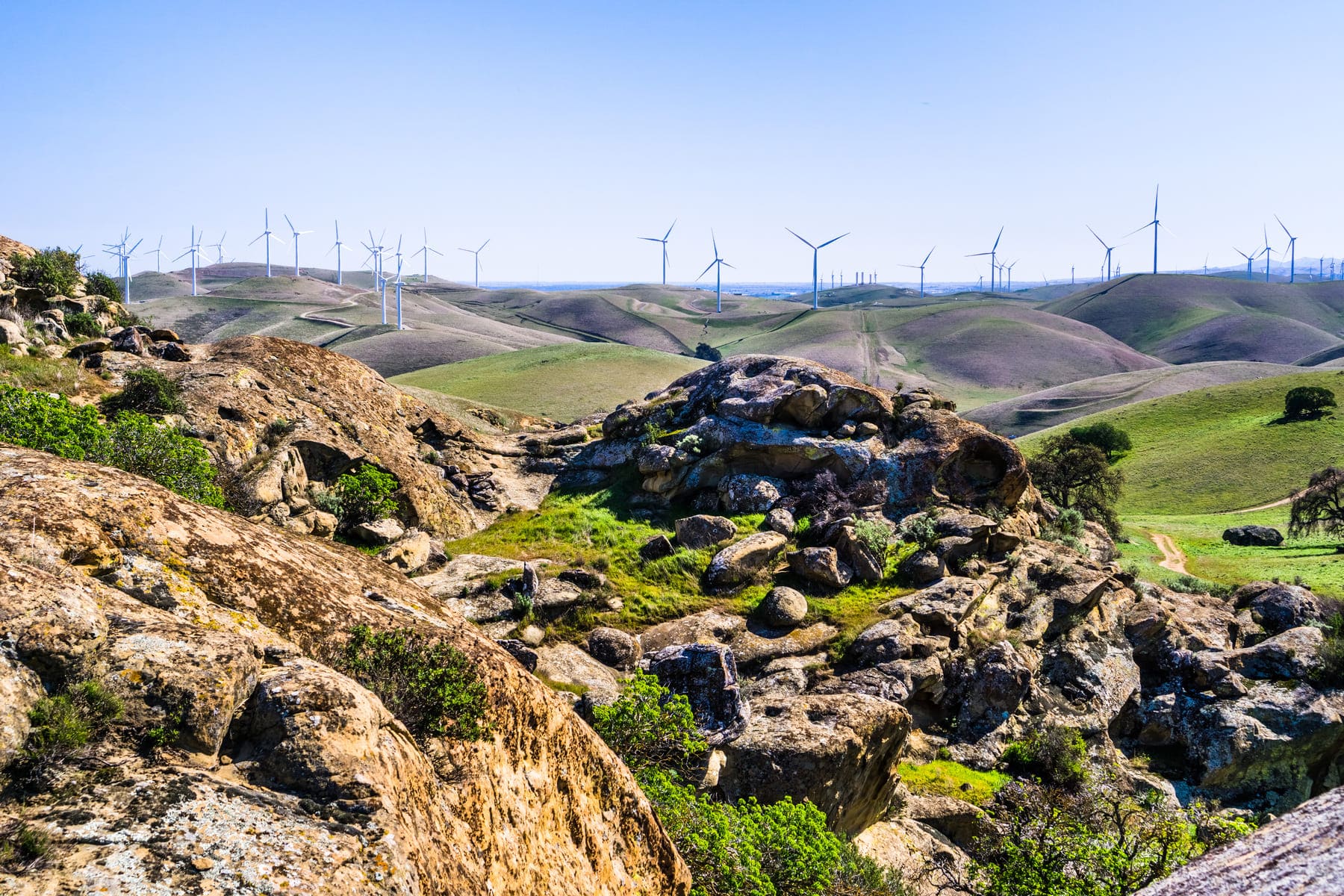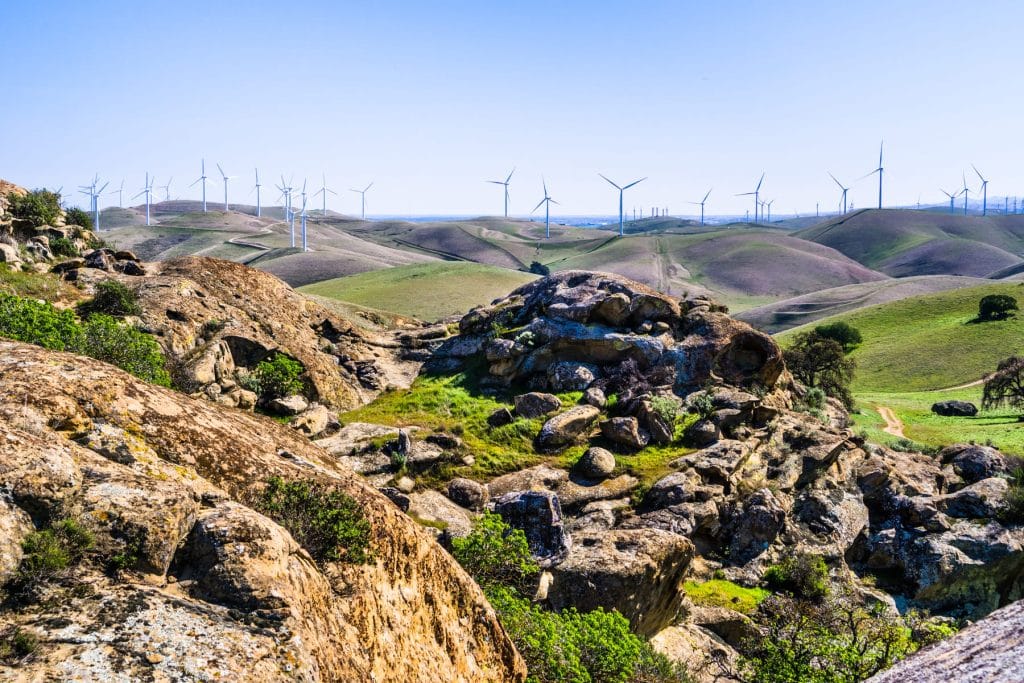 Tourist Attractions in Costa Navarino
Costa Navarino, located in Greece's Messenia region, is a destination that offers various tourist attractions for visitors. From the two swimming pools at the luxury W Costa Navarino Resort, The Romanos and The Westin to the spa centres and the Navarino Hills, there is a wealth of experiences to discover. The area also boasts an impressive array of historical sites including an ancient temple complex and ruins from bygone eras. Located near the beach, visitors can explore this site on foot or take a guided tour by boat or car.
Shopping in Costa Navarino
Shopping in Costa Navarino is a truly unique experience. Whether you are looking for souvenirs or gifts for friends and family, trendy fashion items or unique finds, our luxury resorts offer shopping options for every taste. At The W Costa Navarino Resort and The Romanos Resort, you can find designer boutiques, chic shops and exclusive stores for a truly memorable shopping experience. For further indulgence in fashion brands and luxury items, visit The Westin Resort. Here you will find a range of designer labels from high-end labels to international favourites.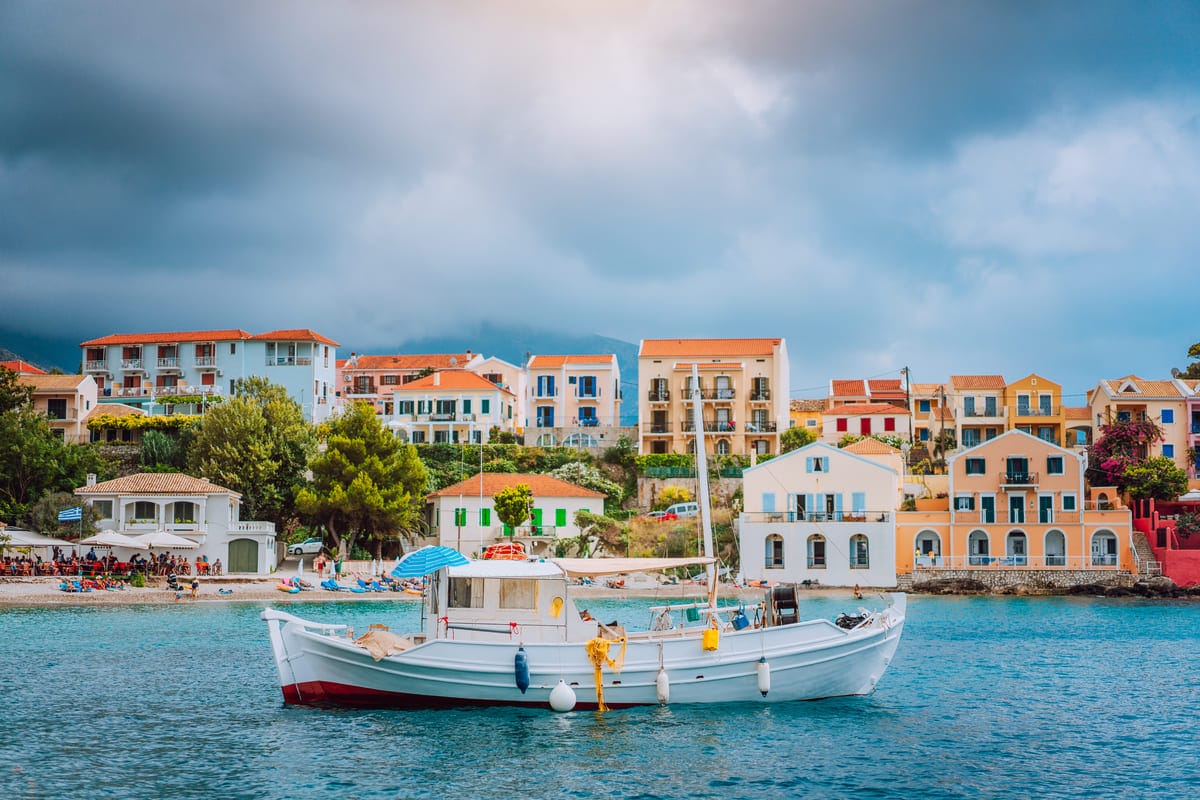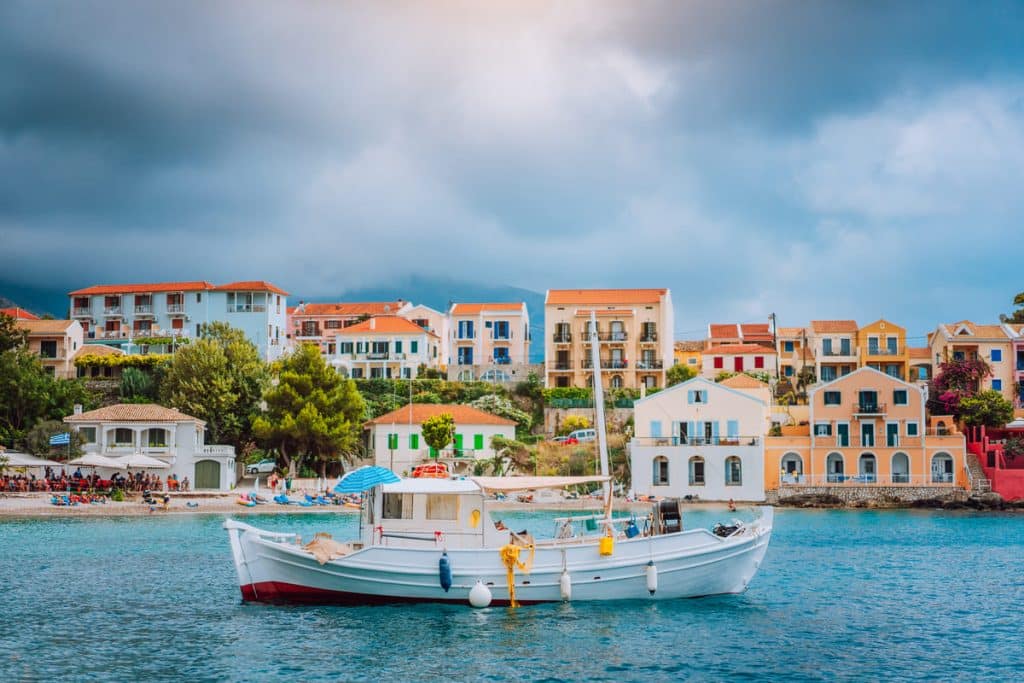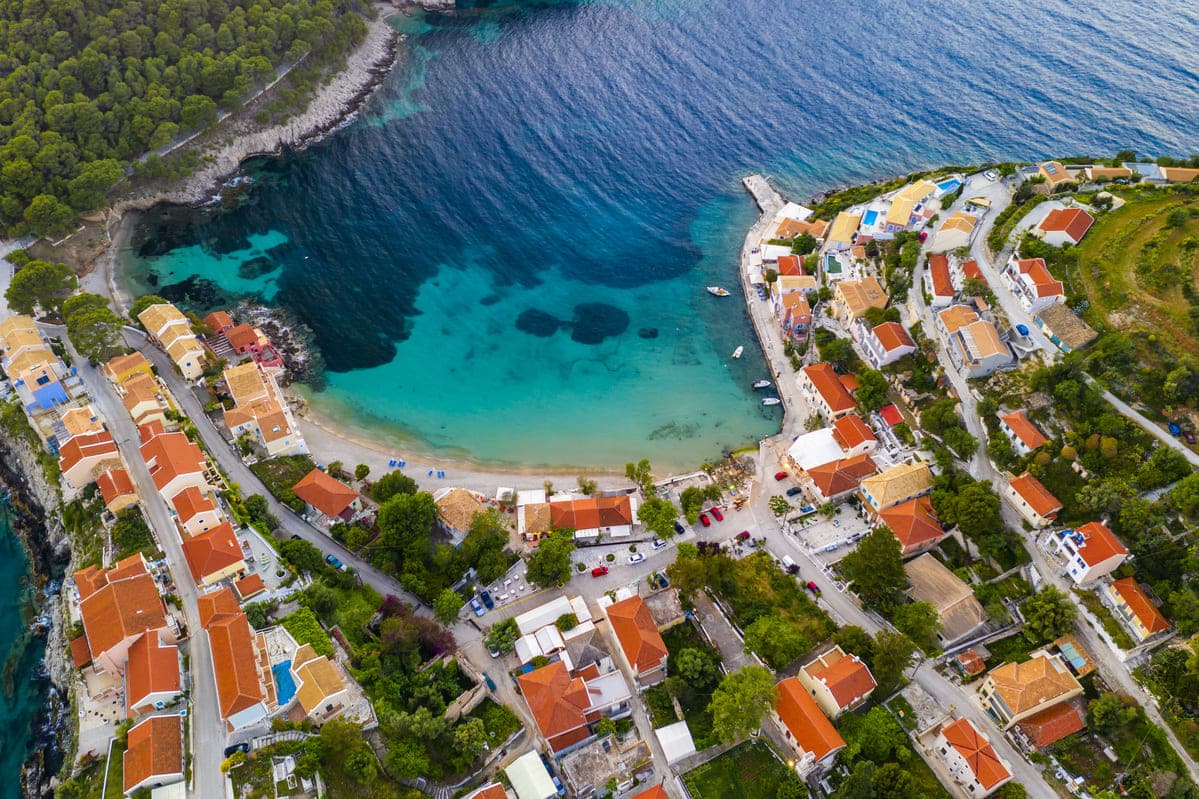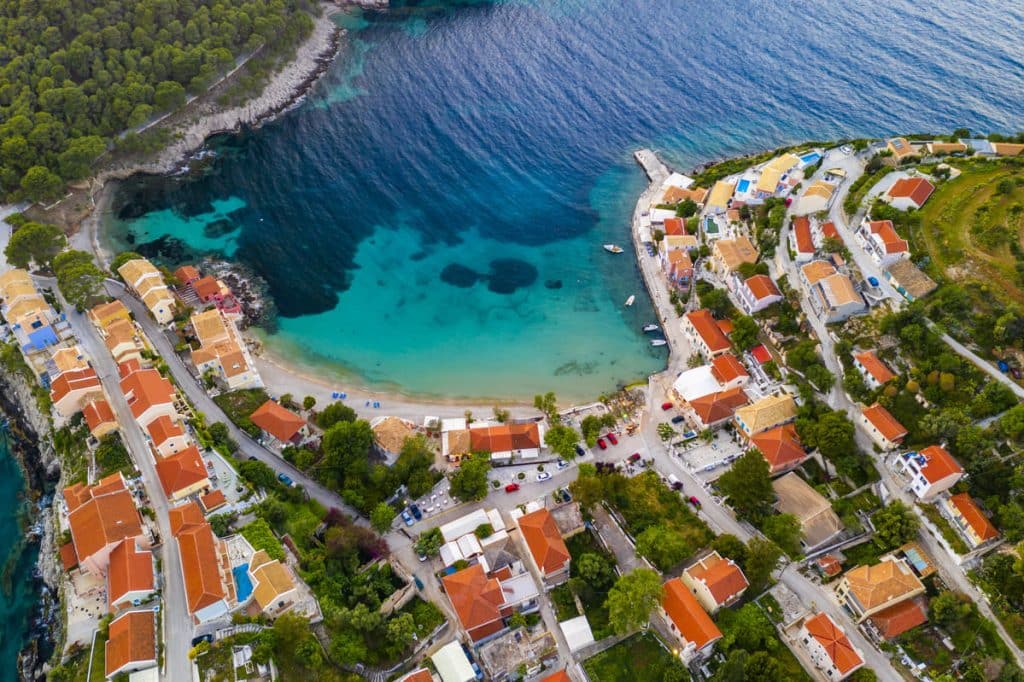 Dining Out in Costa Navarino
With Design Holidays at Costa Navarino, guests can expect an unforgettable dining experience. At the W Costa Navarino Resort, The Romanos (a Luxury Collection Resort), and The Westin Resort, guests can enjoy exquisite dishes from a variety of international cuisines and locally-sourced ingredients. There is something for everyone, from fresh seafood to authentic Greek delicacies and fine wines from the region. Every guest is welcomed with five-star service and luxurious surroundings, including extensive buffets for breakfast and dinner, as well as à-la-carte restaurants for dinner. So come and enjoy a truly unique dining experience at Costa Navarino.
Booking A Luxury Holiday In Costa Navarino with Design Holidays
Located in the southwest corner of Greece, Costa Navarino is an area renowned for its stunning scenery, historic sites and ancient ruins. For those looking for a destination that combines beauty and history, this is the ideal spot. With three resorts to choose from – W Costa Navarino Resort, The Romanos Resort and The Westin Resort Costa Navarino, Design Holidays offers a range of luxurious holiday packages.
We understand that choosing the right holiday can be difficult, but here at Design Holidays, we pride ourselves on providing our customers with expert advice from experienced staff members who are passionate about delivering first-class service every time.
When it comes to Costa Navarino, our selection of family villas, hotels, and resorts is unparalleled. Thanks to our strong relationships with resorts, customers can often benefit from exclusive upgrades that add a touch of luxury to their stay.
We take pride in offering unbeatable prices on our range of luxury holidays. Our exceptional relationships with resorts allow us to continually offer our customers the best deals available, including exclusive room upgrades that are sure to make your holiday even more special.
If it's relaxation you're looking for, Costa Navarino is the perfect place to kick back and enjoy the sun. But if you're feeling adventurous, the ancient wonders of Greece are sure to fascinate, and you can take part in some thrilling water sports too.
At Design Holidays, we'll create a bespoke holiday experience just for you. Our experienced team will make sure you get the best value possible. So why not book your luxury holiday in Costa Navarino with Design Holidays today? Call 01444 87 2200 or visit designholidays.co.uk for more information.