Luxury Holidays in Crete, Greece
Crete is undoubtedly one the most stunning Greek islands. It is the hub of the most breathtaking must-visit tourist attractions, awesome beaches and mountains, and is scattered with picturesque resorts, towns and villages. With tons of seaside resorts, villas and hotels overlooking the sea, superbly hospitable locals and great weather through the summer months, Crete is a place you can count on for your annual summer leave. Design Holidays offers an extensive range of luxury Crete holidays.
Overview Of Crete
Crete, the largest island in Greece, is an idyllic destination for luxury holidays. Located in the Mediterranean Sea, it offers guests golden sandy beaches, crystal clear waters of the Aegean Sea, captivating mountain villages and ancient ruins.
Design Holidays are proud to offer the best luxury hotels and resorts for those seeking a luxurious getaway. From Domes Noruz Chania Hotel to St Nicolas Bay Hotel & Villas and Daios Cove Resort & Villas, we offer an impressive selection of family-friendly accommodations.
For those seeking an indulgent stay, our resorts also boast onsite spas with exceptional treatments that are sure to help you relax and unwind. And with all of our resorts enjoying spectacular views over the sea or mountains, you can admire the beauty of Crete from wherever you stay.
With Design Holidays providing you with access to affordable luxury holidays in Crete, why go elsewhere? Contact us today on 01444 872200 or by email, and let us help you make those dream holiday plans a reality without breaking the bank!


Our Resorts In Crete
From the stunning coastline to the rolling hills and ancient ruins, there is something for everyone. When it comes to Crete luxury holidays, Design Holidays offers an unparalleled selection of resorts and hotels.
Our resorts offer a variety of amenities to enhance your experience. The Domes Noruz Chania Hotel has several swimming pools with breathtaking views, as well as a private golden sandy beach and water sports facilities. At Domes Of Elounda Resort, you can enjoy luxurious spa treatments or take part in activities like sailing and windsurfing. St Nicolas Bay Hotel & Villas offers boutique-style rooms with private pools and direct access to the beach. Daios Cove Resort & Villas boasts luxury villas that overlook the sea, perfect for those looking for a romantic getaway or family holiday.
With Design Holidays, you are guaranteed an incredible experience in one of our resorts in Crete. Our expert travel staff can provide tailored packages that incorporate your specific interests and needs so that your vacation is tailored to you.
Furthermore, we can guarantee better prices than you would find yourself due to our partnerships with the resorts, often offering room upgrades too! So if you're looking for an unforgettable luxury holiday in Crete, contact Design Holidays today on 01444 872200 or book online on our user-friendly website.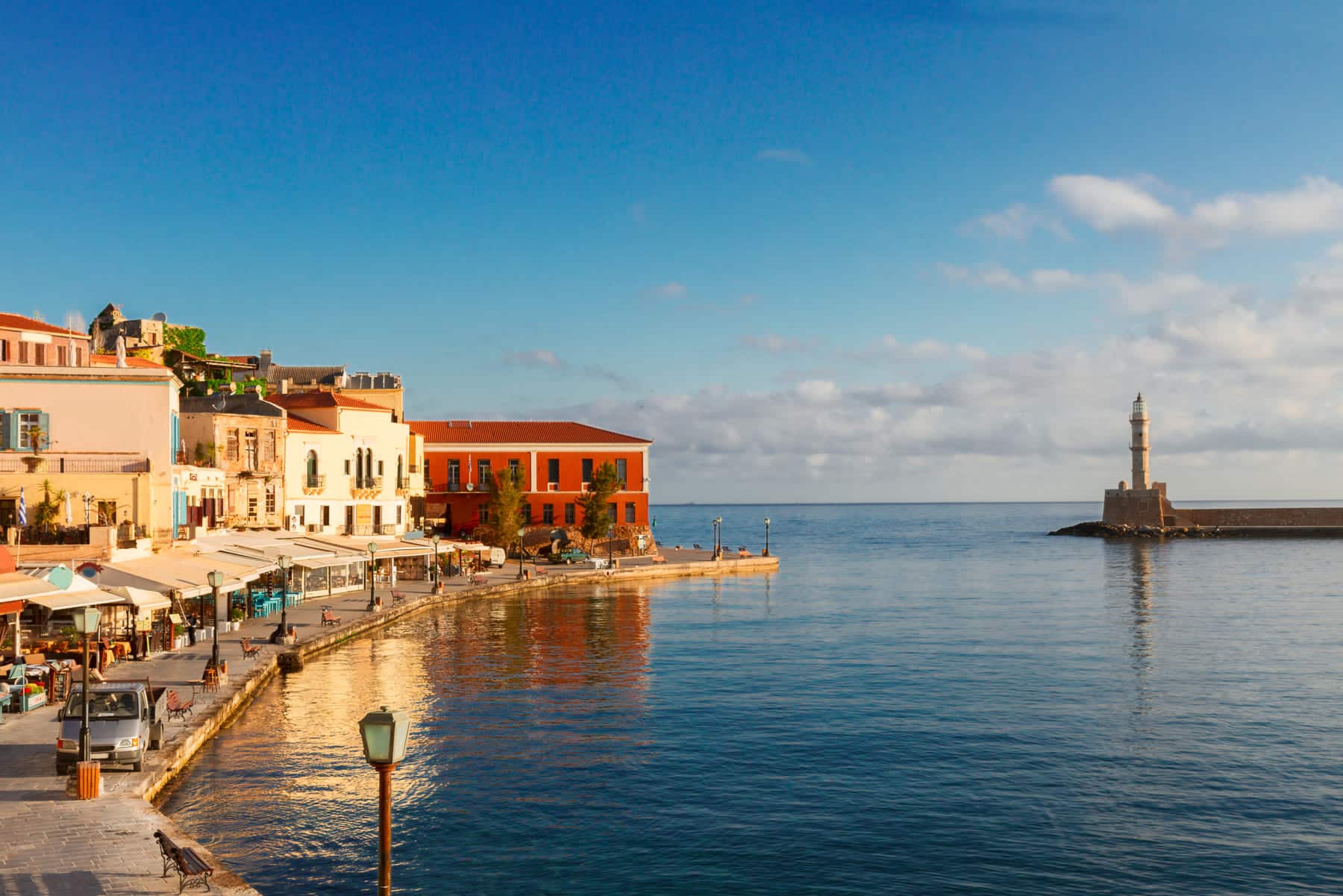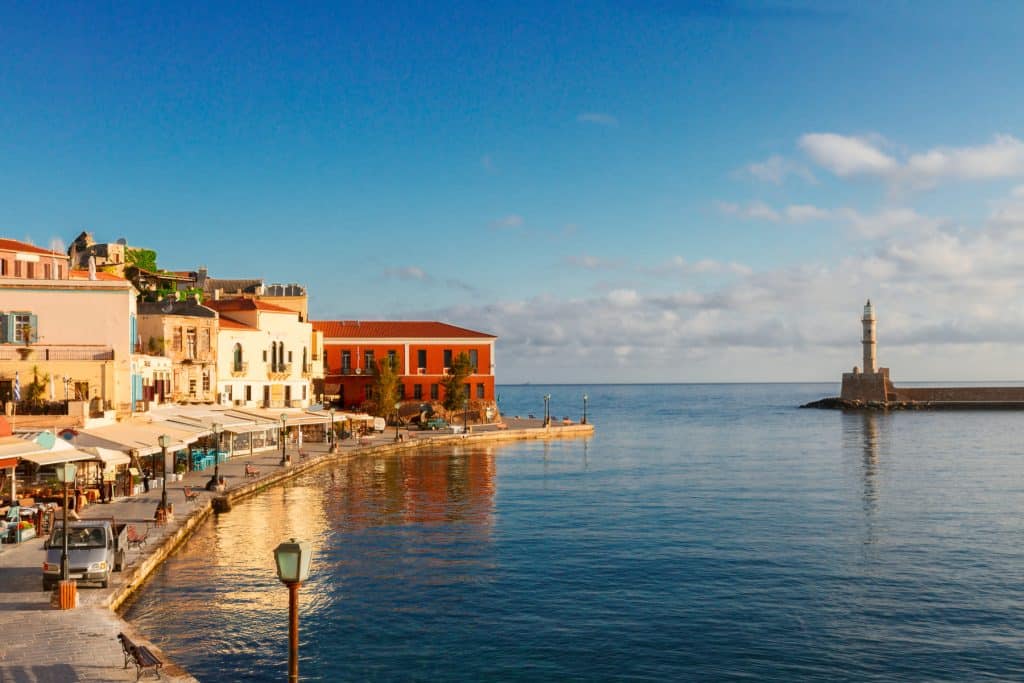 Domes Noruz Chania Hotel
The Domes Noruz Chania Hotel sets the standard for excellence with its luxurious amenities and stunning beachfront setting. From the stunning infinity pool overlooking the bay to the spa offering a variety of treatments, guests can enjoy all the comforts of a five-star resort. With its own private beach, guests can take a dip in crystal clear waters or indulge in some sunbathing on white sand beaches. The hotel also features an outdoor cinema and a range of activities, ensuring no two days are ever alike.
St Nicolas Bay Hotel & Villas
Offering luxurious accommodations, activities and amenities, this hotel is an ideal choice for those seeking an indulgent holiday experience. From its stylish rooms with private balconies overlooking the Mediterranean Sea to its secluded private beach, guests can take advantage of exclusive privileges that include exquisite gourmet dining experiences, spectacular pool areas and a spa facility offering massage treatments and yoga classes. Those looking for more adventurous pursuits will enjoy water sports such as kitesurfing, sailing and kayaking or explore some of Crete's most famous sights with guided tours.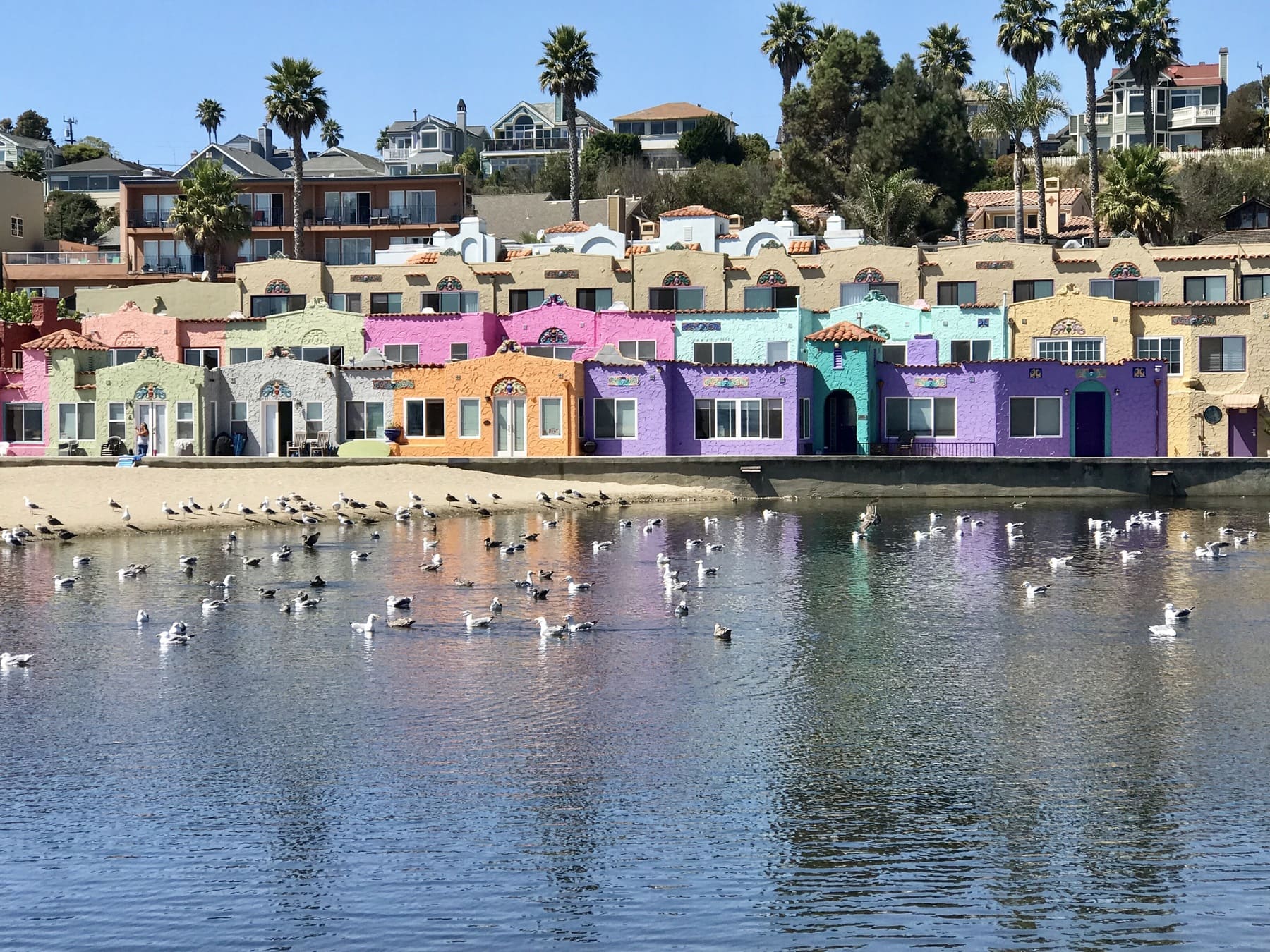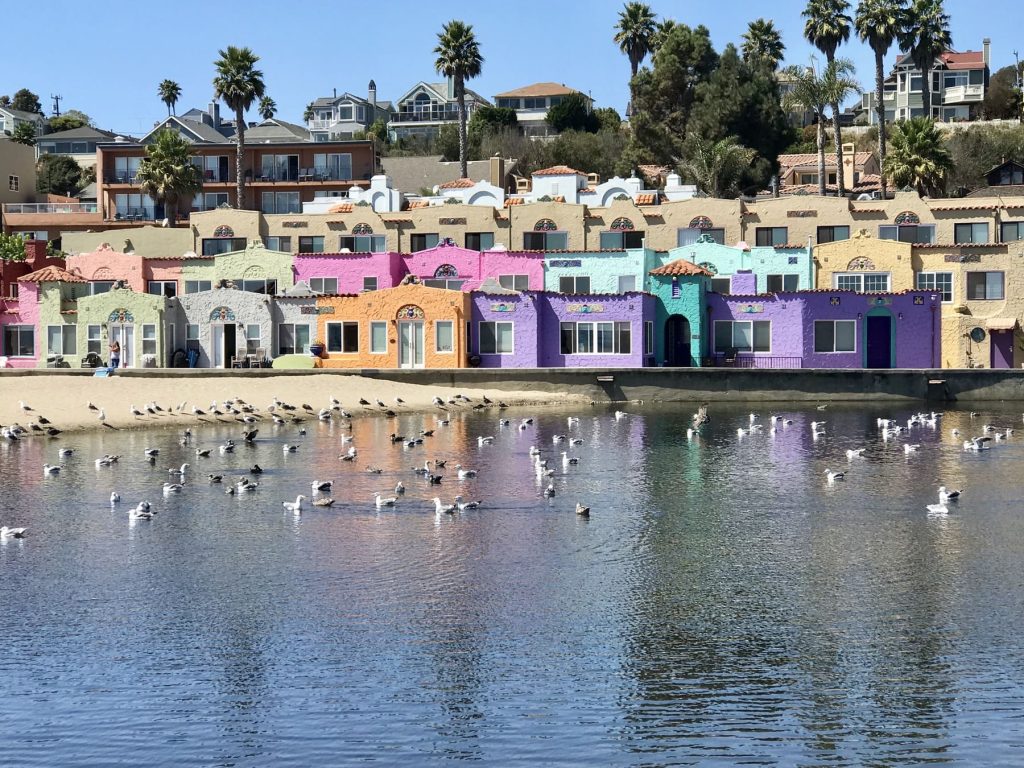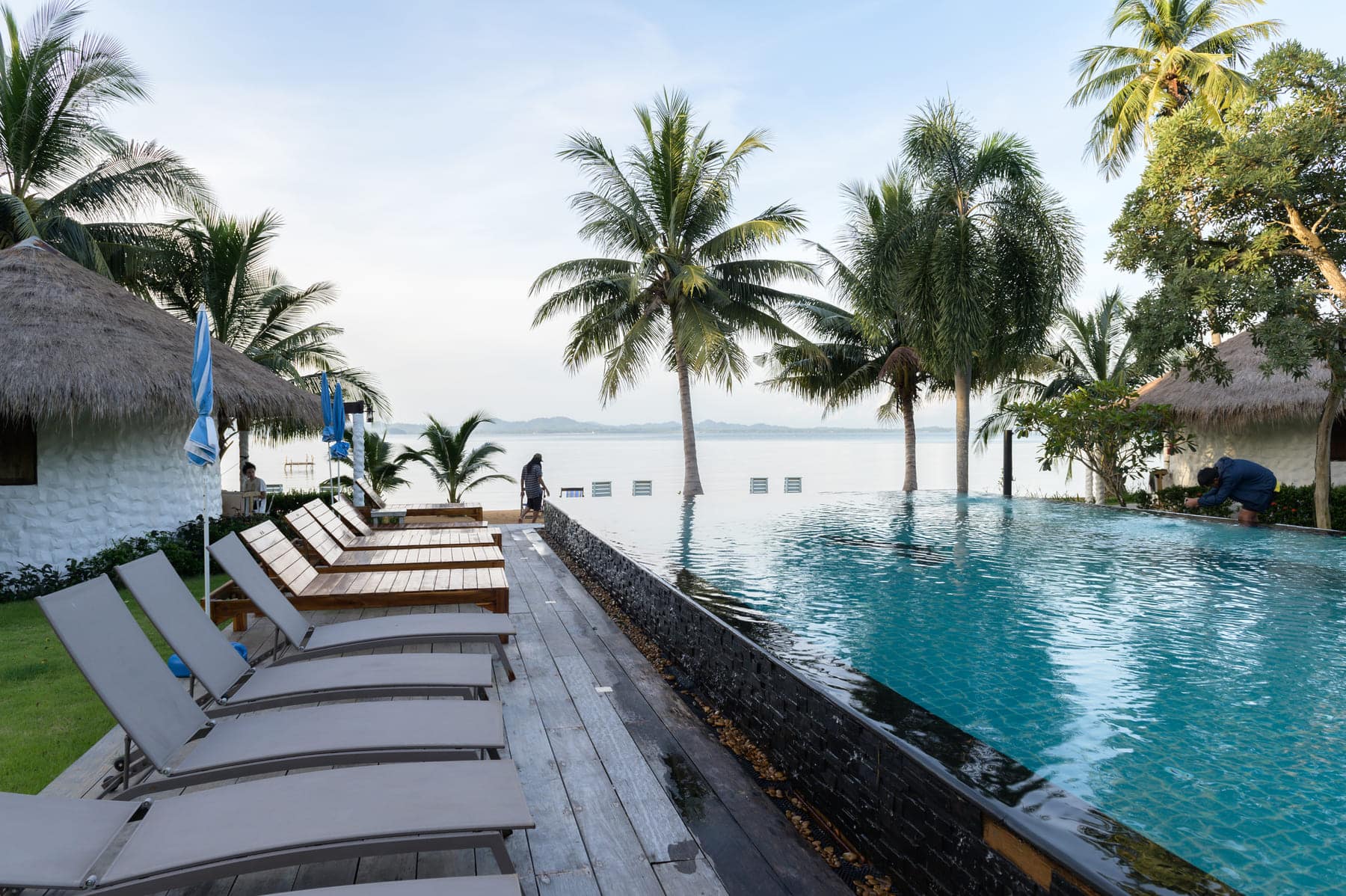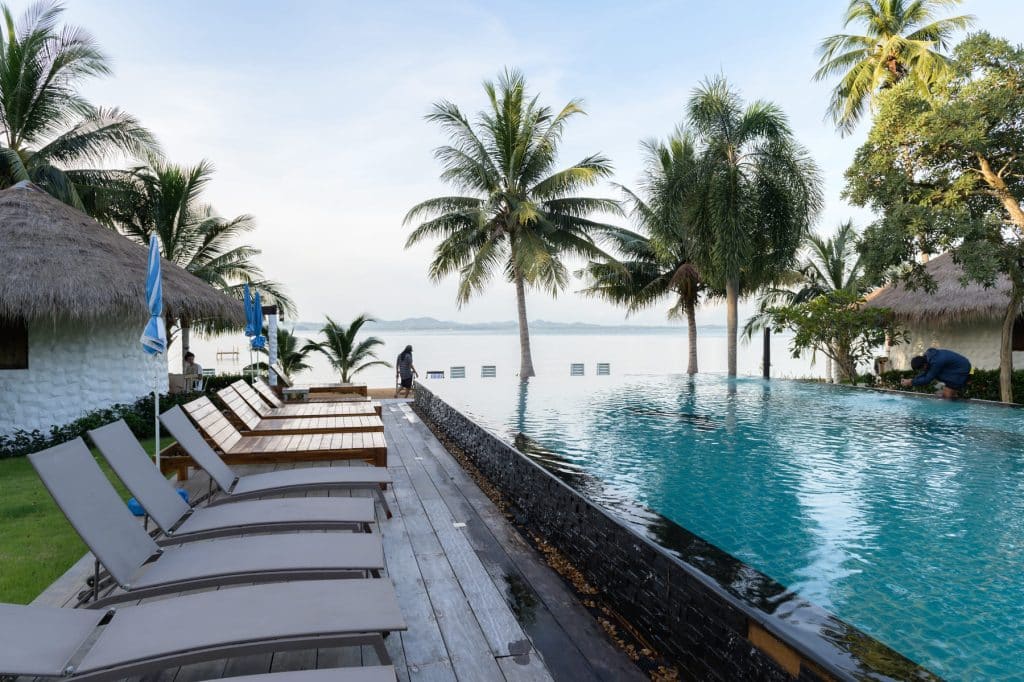 Domes Of Elounda Resort
The Domes of Elounda Resort in Crete is an award-winning resort that is located on the breathtakingly beautiful Mirabello Bay. With its stunning views of the Mediterranean Sea, this resort offers an oasis of luxury and tranquillity. Guests can enjoy a variety of activities, such as golf, tennis, swimming, and spa treatments. The resort also features four restaurants, two bars, and a poolside lounge. A variety of rooms are available, ranging from studio apartments to suites with private pools. With its excellent service, stunning views, and luxurious amenities, the Domes of Elounda Resort is the perfect destination for relaxation and rejuvenation.
Daios Cove Resort & Villas
Daios Cove Resort & Villas offers a unique luxury holiday experience in Crete. Situated between the sparkling Mediterranean Sea and a backdrop of rolling hills, this upmarket resort is perfect for those looking to get away from it all. This boutique hotel also offers upmarket jewellery shops and an array of restaurants and bars. For families, there are plenty of activities and attractions on offer, from beach-side fun to water sports. Travellers can also relax in the spa or enjoy some retail therapy at the resort's chic boutiques.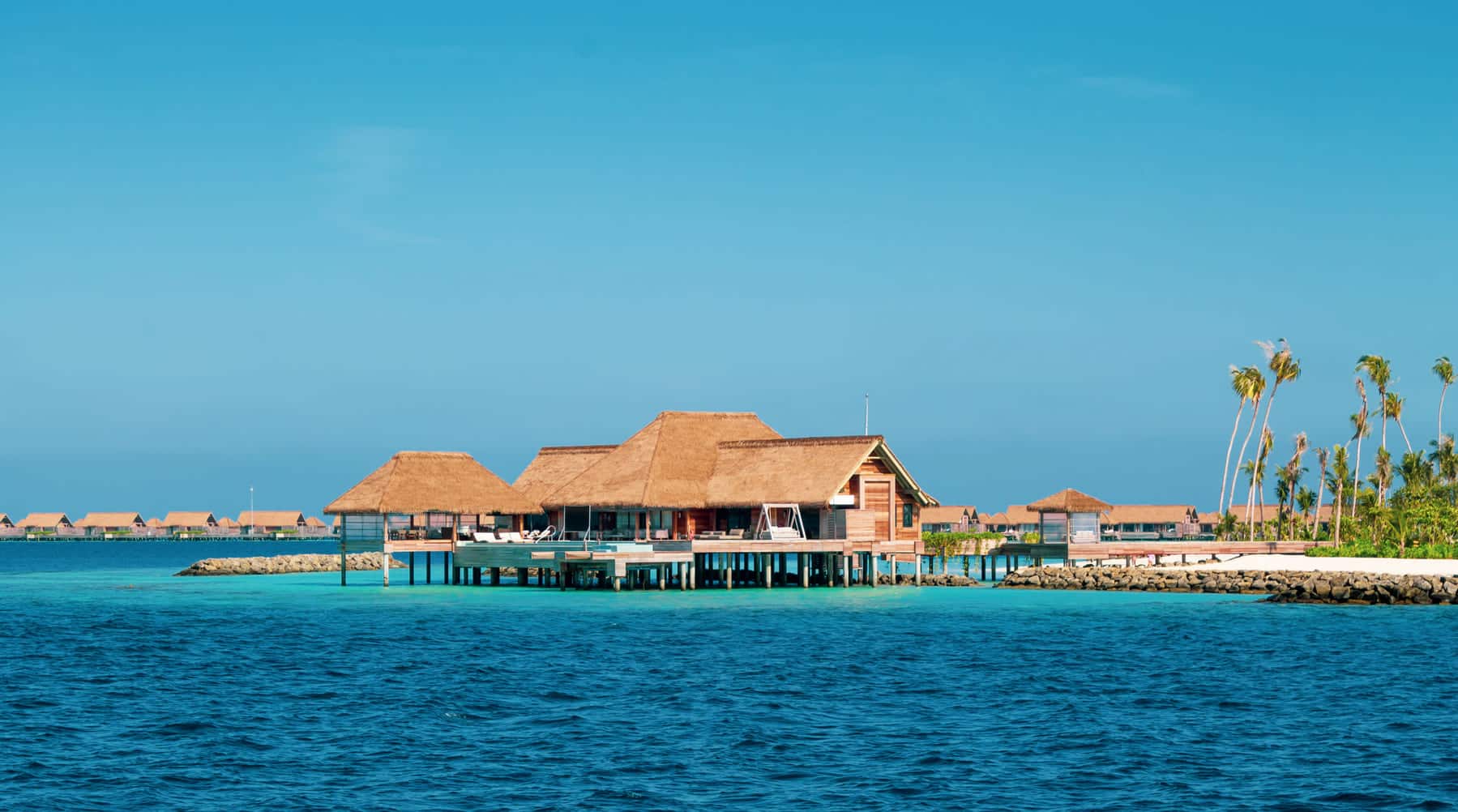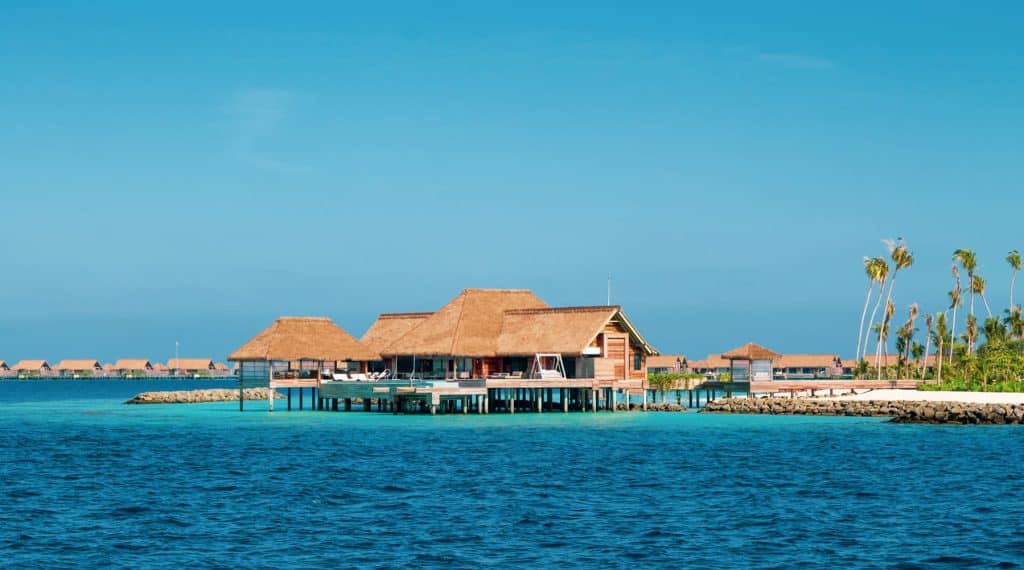 Enjoying The Best Crete Has To Offer
Crete is a stunningly beautiful island in the Mediterranean Sea that offers a wealth of activities for visitors to enjoy. From its picturesque beaches and rugged coastline to its vibrant culture and history, there is something for everyone.
Whether you're looking to explore the island's history and culture, or simply relax on the beach, Crete has something for everyone. Explore the island's rich cultural heritage, sample delicious local cuisine, and soak up the Mediterranean sunshine.
From the vibrant city of Heraklion to the stunning Samaria Gorge, Crete is the perfect destination for an unforgettable holiday.
The expert team at Design Holidays have been providing Luxury Family Holidays for many years and is widely recognised as one of the UK's leading Holiday travel companies for luxury resorts, hotels and villa holidays in Crete. Call us on 01444 87 2200 today and we'll help you turn your holiday dreams into reality!
Tourist Attractions in Crete
Crete is home to an array of tourist attractions, making it the perfect holiday destination. From the ancient Minoan ruins and archaeological museums to the Venetian harbour and stunning beaches, there is something for everyone. For culture and history lovers, the Minoan Palace of Knossos and the Archaeological Museum of Heraklion are must-see sites. Nature lovers can explore the gorges, caves and plateaus of the Samaria National Park, while beach-goers have an array of idyllic options to choose from.
Shopping in Crete
Crete is renowned for its shopping. From the northerly Rethymno region to the more cosmopolitan cities of Heraklion, Chania and Agios Nikolaos, there are plenty of opportunities for those looking for unique souvenirs or luxury items. At some of its cities, visitors can purchase exclusive fashion items from world-renowned designers such as Gucci, Prada, Versace and Dolce & Gabbana. For those who prefer traditional souvenirs, local markets offer handmade goods such as decorative pottery and embroidery. Additionally, jewellers in Crete offer the opportunity to acquire classic Greek pieces that are often inspired by ancient designs.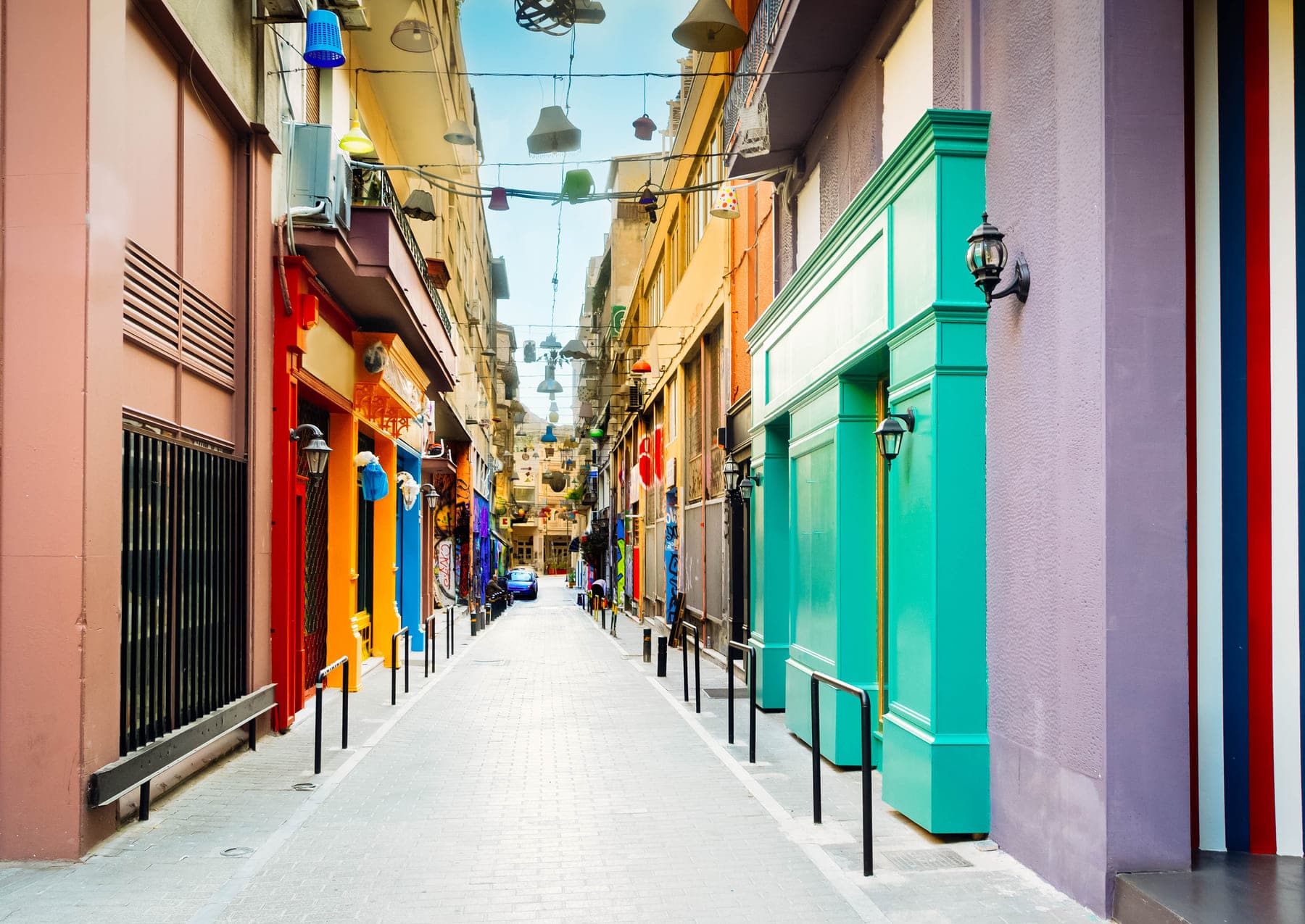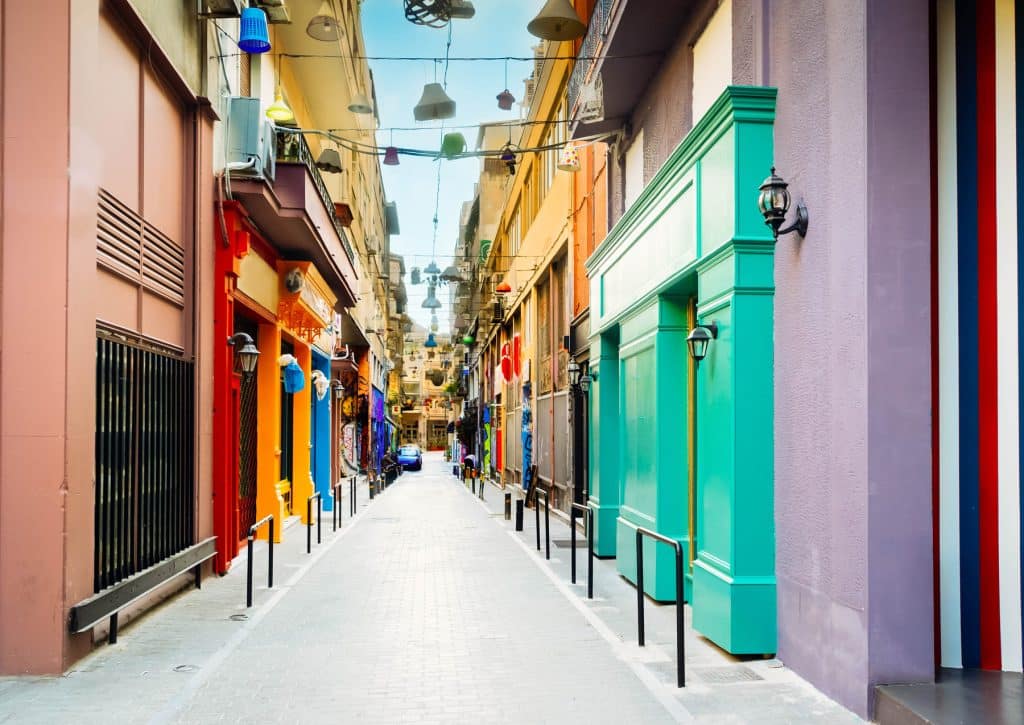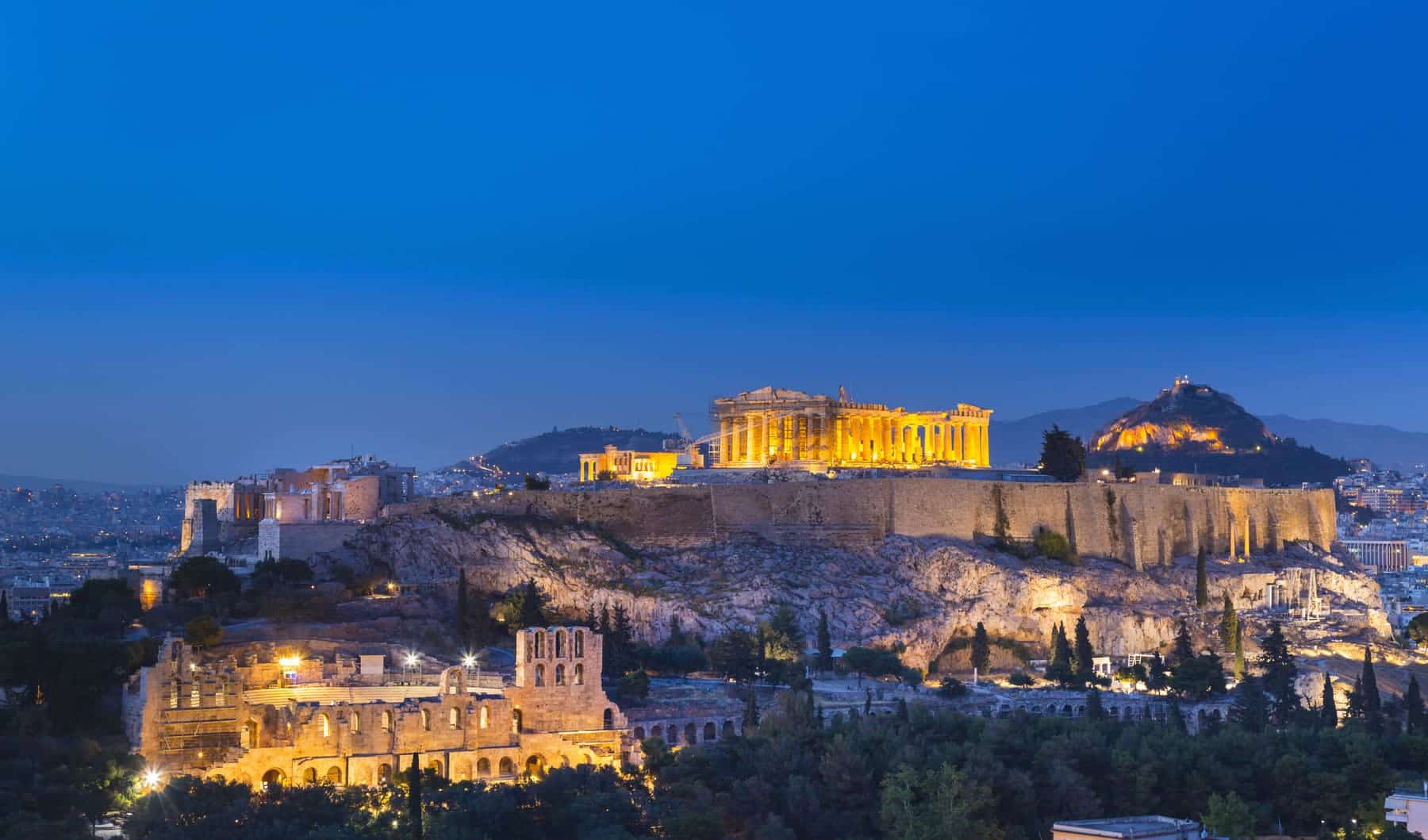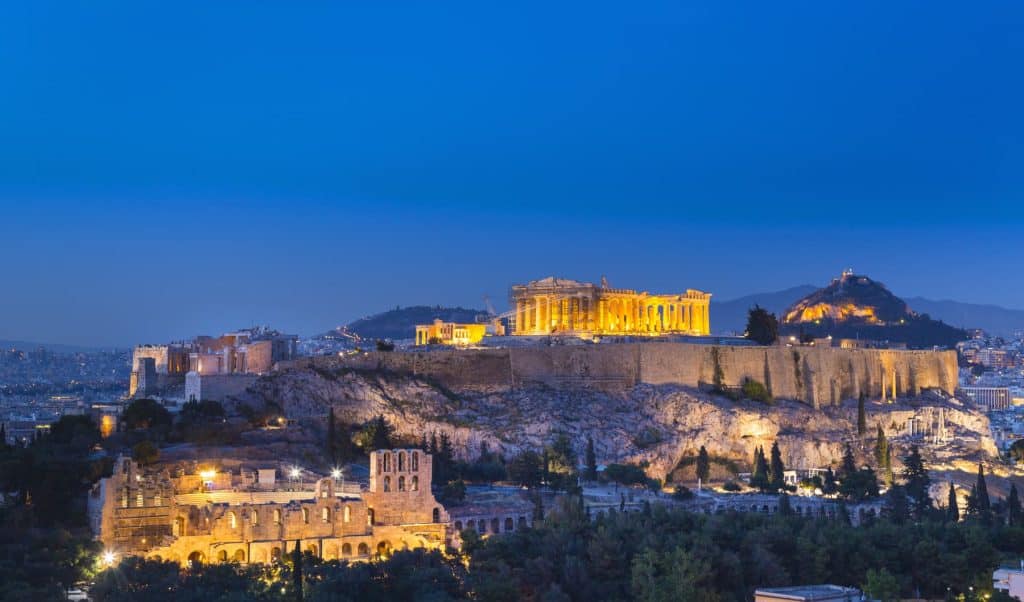 Dining Out in Crete
Crete is a paradise for foodies looking for luxury dining experiences. From traditional Greek cuisine to upscale international offerings, the island has something to tantalise every palate. The most popular culinary destinations in Crete are undoubtedly the traditional taverns found throughout the island. These charming family-run establishments serve up local specialities like moussaka, dolmades and souvlaki, which perfectly capture the essence of Greek cooking. Many of these taverns also feature live music and entertainment on certain nights of the week, adding to their appeal.
Booking Your Luxury Holiday In Crete with Design Holidays
Booking your luxury holiday in Crete is an exciting and rewarding experience. With a vast range of luxury resorts, hotels, and villas on offer, Design Holidays can help you select the perfect destination for a trip of a lifetime.
Our experienced staff hand-picks each resort to ensure that our clients are provided with the best possible holiday package. Working closely with our partners allows us to offer competitive prices and exclusive extras like room upgrades which will make your stay even more luxurious.
Experience the beauty of Crete like never before! With its stunning beaches and ancient wonders, Crete provides the perfect destination for a luxury holiday. Design Holidays will help you create a bespoke holiday of a lifetime. Our experienced team and unbeatable prices make booking your dream holiday hassle-free. So, whether you are looking to relax in the sun, explore the historical sites, or take part in some thrilling water sports, book your holiday in Crete with Design Holidays today! Contact us on 01444 87 2200 or visit designholidays.co.uk for more information.