Luxury Holidays in Tenerife
Tenerife is the largest of the Spanish Canary Islands located off the coast of Morocco and Western Sahara in the Atlantic Ocean. Known for its stunning beaches, vibrant nightlife, and volcanic landscapes, Tenerife is the perfect destination for luxury holidays, relaxation, adventure, and fun. With a mix of traditional Spanish culture and modern amenities, visitors can enjoy the perfect year-round sun and experience the vibrant atmosphere of the island.
Design Holidays offers a variety of luxury holidays in Tenerife. With a great selection of hotels, villas and apartments, there is something to suit everyone's needs. From private villas to luxury hotels, the Royal Hideaway Corales Beach & Suites Resort and the Ritz-Carlton Abama Golf and Spa Resort are perfect for couples and families, while Villa Maria is ideal for beach lovers. We offer the best 5-star hotels and villas at the best rates. Plus, enjoy a variety of activities, such as golf, water sports, and lounging on stunning beaches. With Design Holidays, you can find the perfect getaway.
Overview Of Tenerife
Tenerife is a stunning holiday destination, renowned for its eternal spring climate, breathtaking landscapes and captivating culture.
Discover all that Tenerife has to offer from its capital Santa Cruz de Tenerife to La Laguna – an ancient city in the north with a wealth of cultural attractions. Visit Teide National Park for unique flora and fauna, or go whale watching off the western coast. There's also plenty of activities for families to enjoy, like exploring Puerto de la Cruz or taking part in water sports on one of many beaches.
Experience this beautiful island while being pampered in luxury accommodation with Design Holidays' range of affordable packages. With their vast experience in providing Luxury Family Holidays, you can be sure you're getting the best deals available on your dream holiday.


Our Resorts In Tenerife
Design Holidays brings you the most luxurious holiday experiences on the exotic island of Tenerife. Our range of resorts offers a multitude of memorable experiences, whether you're looking for a romantic getaway or an unforgettable family holiday.
At Design Holidays, we understand how important it is for you to have the perfect holiday villa when booking your trip. That's why we offer an extensive selection of high-end properties across Tenerife to ensure that every guest gets their dream accommodation.
Our knowledgeable staff are on hand to help you find the ideal villa for your stay – from beachfront apartments with private pools in Costa Adeje to secluded mountain retreats in La Orotava Valley, there really is something for everyone.
Design Holidays are proud to bring you these luxury resorts at unbeatable prices. Our expert staff team have years of experience in crafting exceptional holidays for all budgets – making your dream vacation a reality without breaking the bank!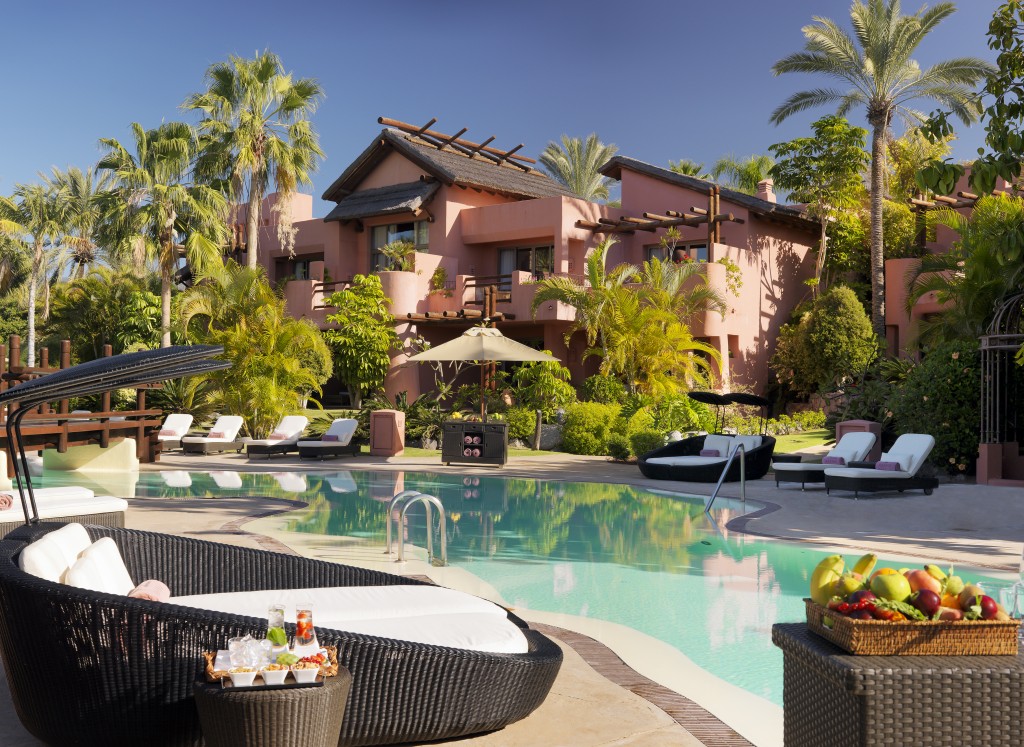 Ritz-Carlton – Abama Golf & Spa Resort
Design Holidays invite you to experience luxury in Tenerife with a stay at the renowned Ritz-Carlton – Abama Golf & Spa Resort. Featuring an 18-hole golf course, luxurious spa treatments, fine dining options, a heated swimming pool with massage jets and access to nearby beaches, the resort provides a unique blend of facilities and amenities in a stunning landscape with tropical plants and palm trees. With its top-notch service and prime location, you can enjoy a truly luxurious experience at great value with Design Holidays. Book now and turn your dream luxury getaway into reality!
Bahia Del Duque Hotel & Resort
Bahia del Duque Hotel & Resort is the perfect destination for luxury holidays in Tenerife, offering five-star accommodations, a stunning infinity pool with panoramic views of the ocean, a beautiful spa and fitness centre, as well as multiple restaurants serving delicious international cuisine. The resort features spacious suites and villas with modern decor, contemporary furnishings and private terraces or balconies, plus a range of activities for guests to enjoy, such as golfing, hiking and yoga classes. Design Holidays offer excursions to some of Tenerife's most iconic attractions, such as Teide National Park and Siam Waterpark, making this unique location the ideal spot for a truly luxurious holiday experience.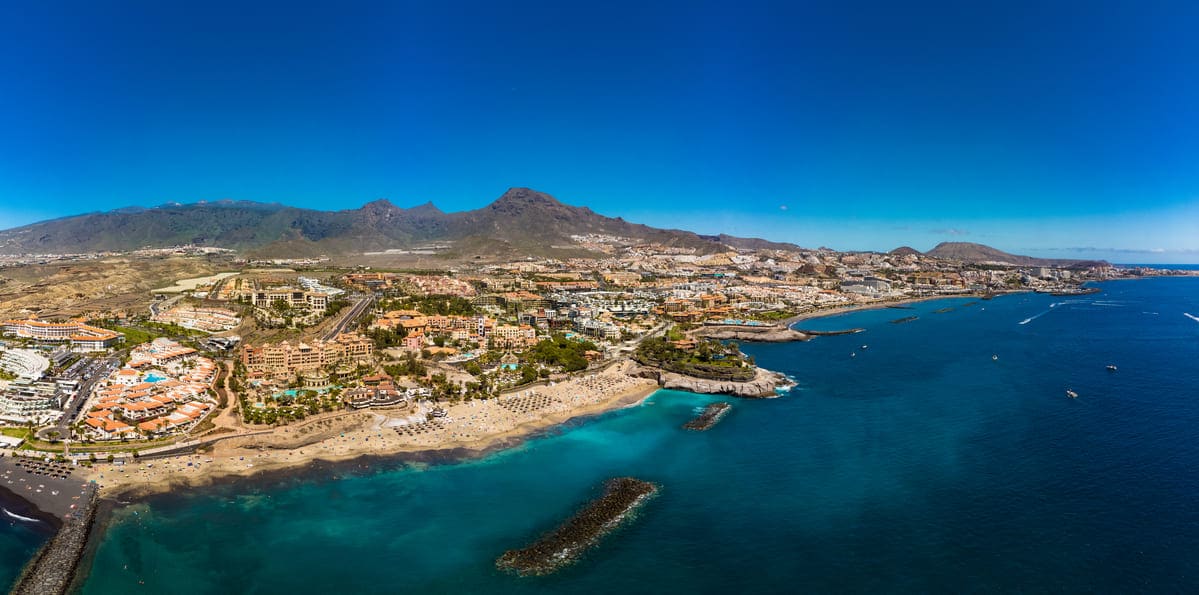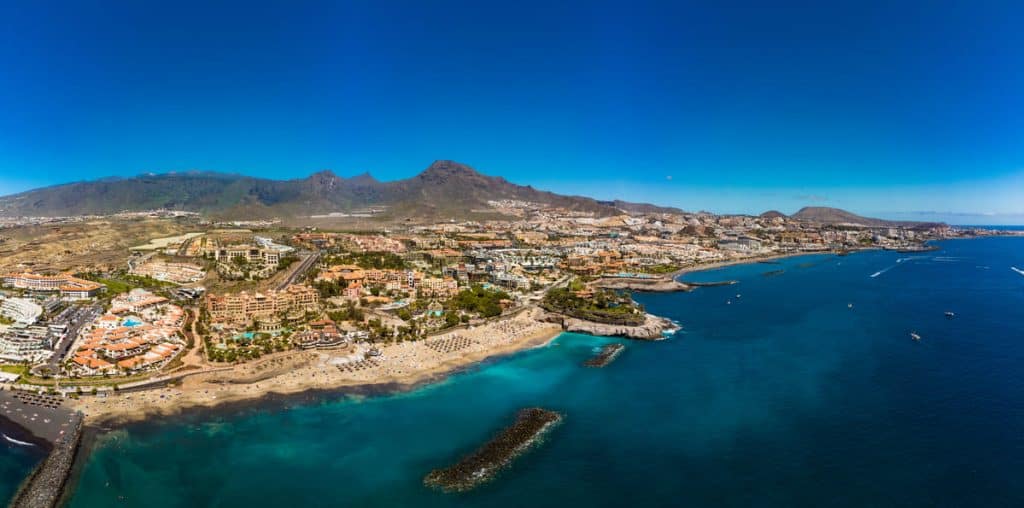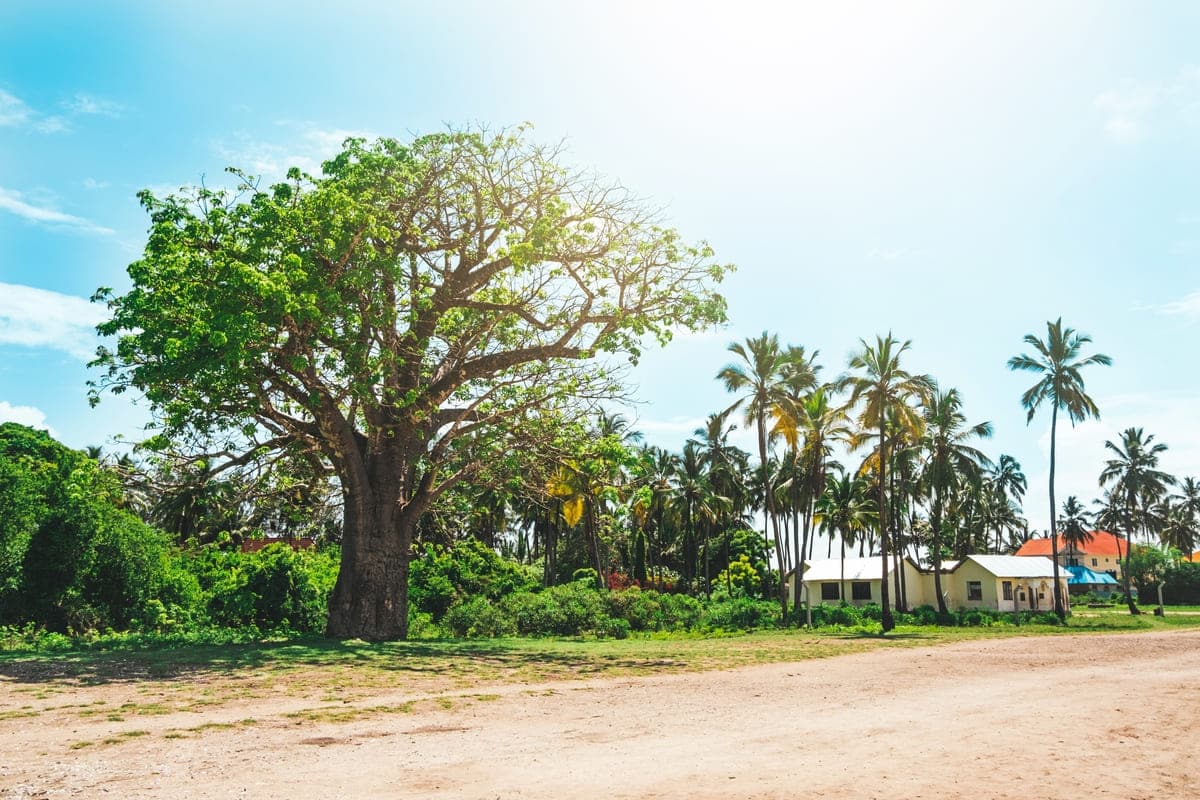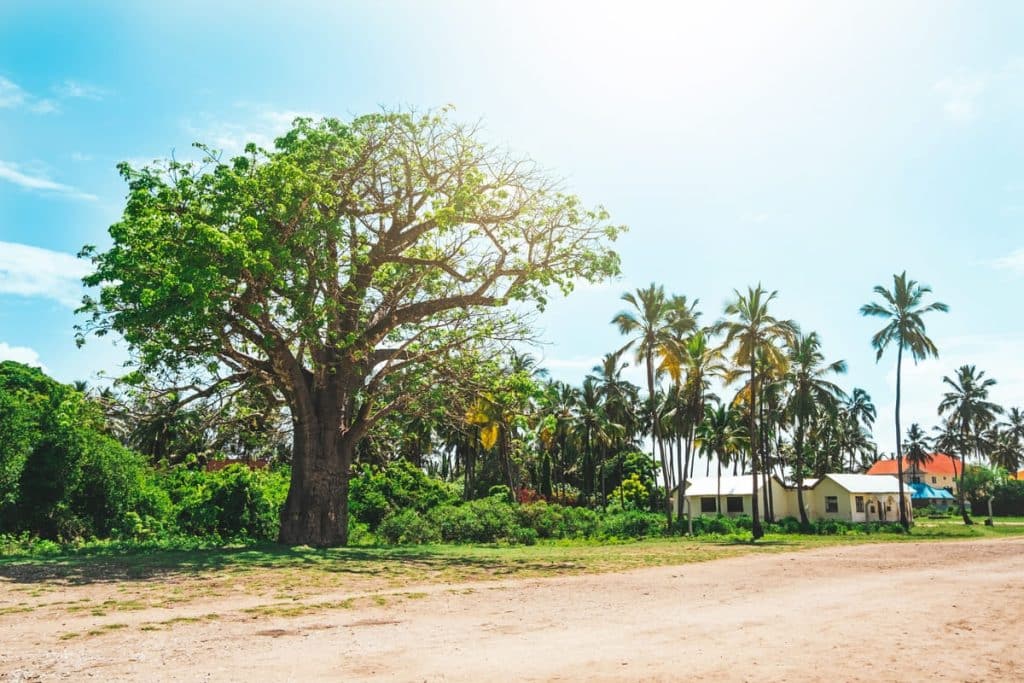 Hotel Baobab Suites
Hotel Baobab Suites is an upscale family resort located in Tenerife, offering comfortable beds, year-round sunshine and breathtaking sea views. With its convenient location, it provides easy access to some of the area's most popular attractions, including La Gomera. The suites boast modern amenities such as flat-screen TVs, air conditioning and full kitchens. Additionally, the on-site pool offers a great way to cool off during the hot summer months. Guests can take advantage of the hotel's free shuttle service to explore local attractions such as beaches, golf courses and more.
Hotel Tivoli La Caleta Tenerife
Hotel Tivoli La Caleta Tenerife is the perfect destination for those looking for a luxurious and exclusive holiday experience. With its stunning coastal location, overlooking the majestic Los Gigantes cliffs and the Atlantic Ocean, the resort offers plenty of activities and facilities, from swimming pools and spa treatments to whale watching and golfing. Guests can enjoy breathtaking views, exquisite cuisine and chilled cocktails by the poolside, providing a truly luxurious and memorable holiday experience.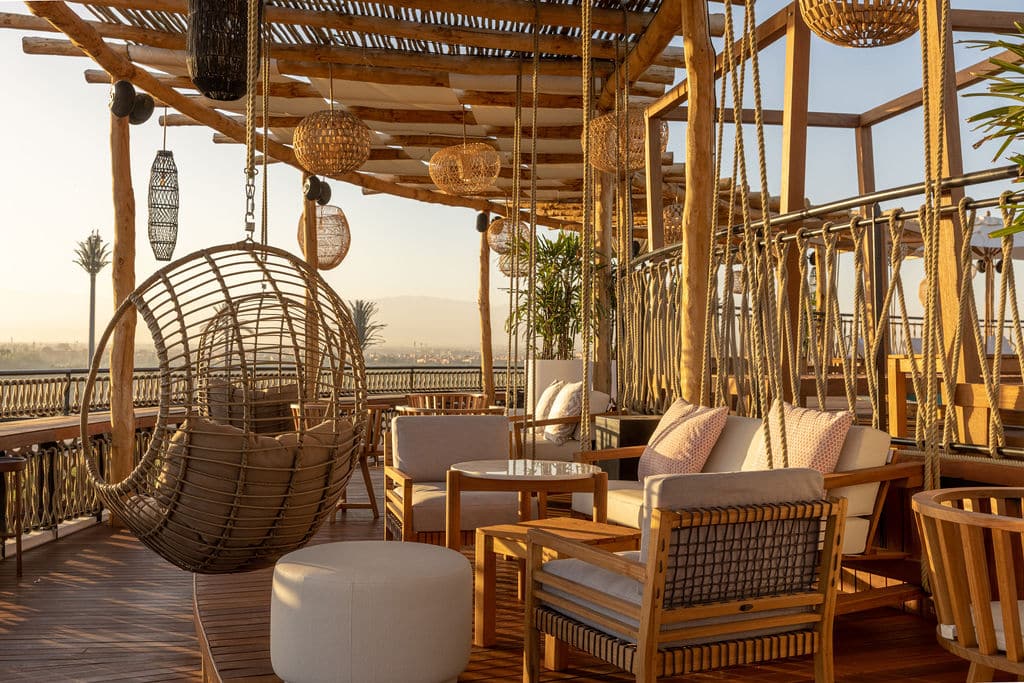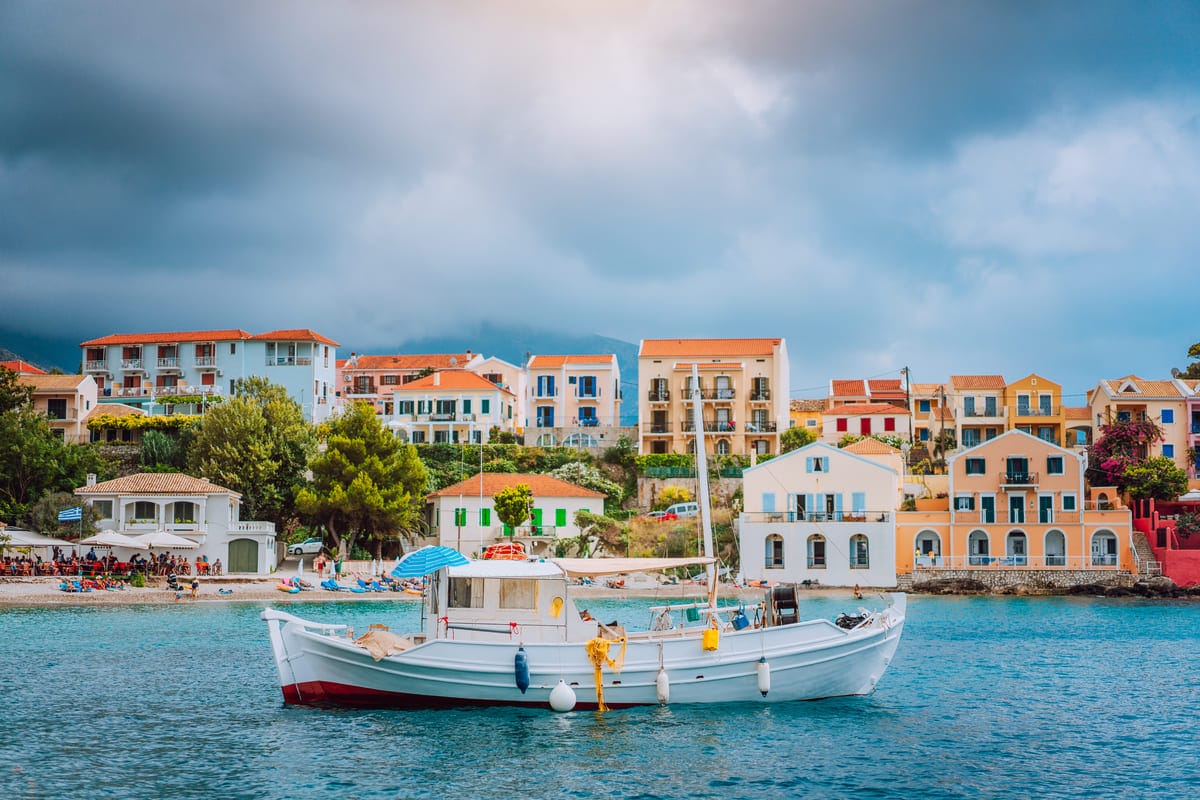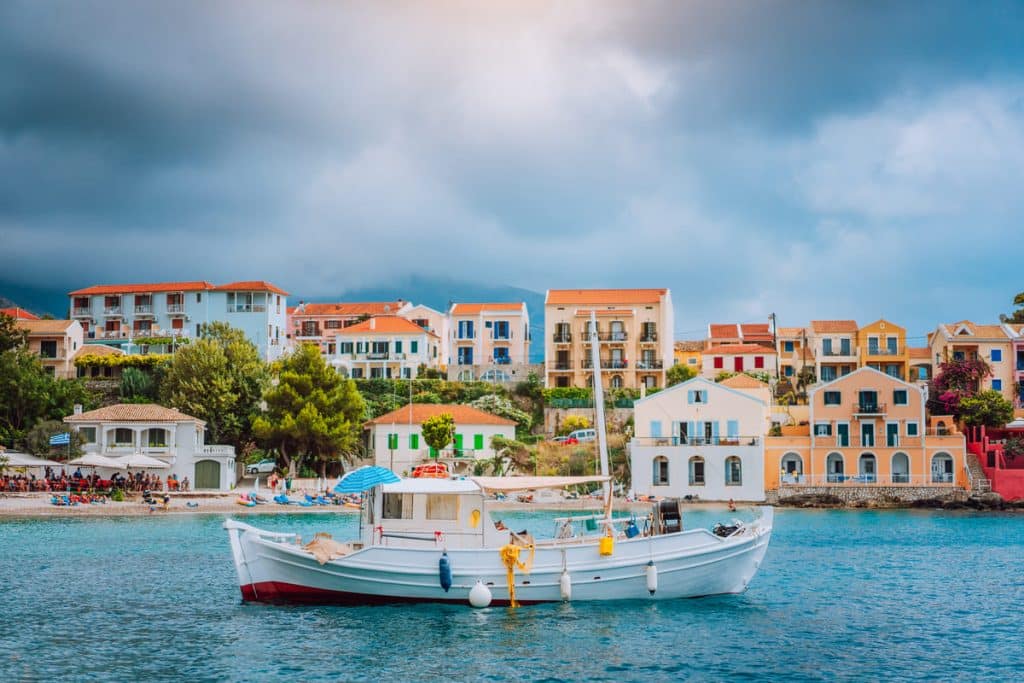 Hotel Suite Villa María
With its breathtaking backdrop of Mount Teide, this resort provides guests with a range of facilities from swimming pools to spas and an impressive array of restaurants. Customers can also explore attractions such as Playa de Las Americas or take an excursion out into the sea to spot pilot whales. Design Holidays provides the best possible prices available on luxury holidays and offers customers upgrades and exclusive rates when booking through them. Our expert staff understands what makes a great luxury holiday and will work hard to make sure you get exactly what you want without exceeding your budget.
Las Terrazas De Abama Hotel
Las Terrazas de Abama Hotel is a luxurious destination situated in the exclusive enclave of Abama Golf & Spa Resort on the south-western coast of Tenerife. Combining modern architecture with a tranquil setting amongst lush tropical gardens, Las Terrazas de Abama Hotel offers an unforgettable experience for its guests. Located within Mount Teide National Park, guests can take advantage of the nearby beaches and sports facilities such as golf, tennis and swimming pools, along with magnificent views out to sea. The hotel offers a wide range of amenities including exquisite restaurants and a spa centre with sauna and Jacuzzi.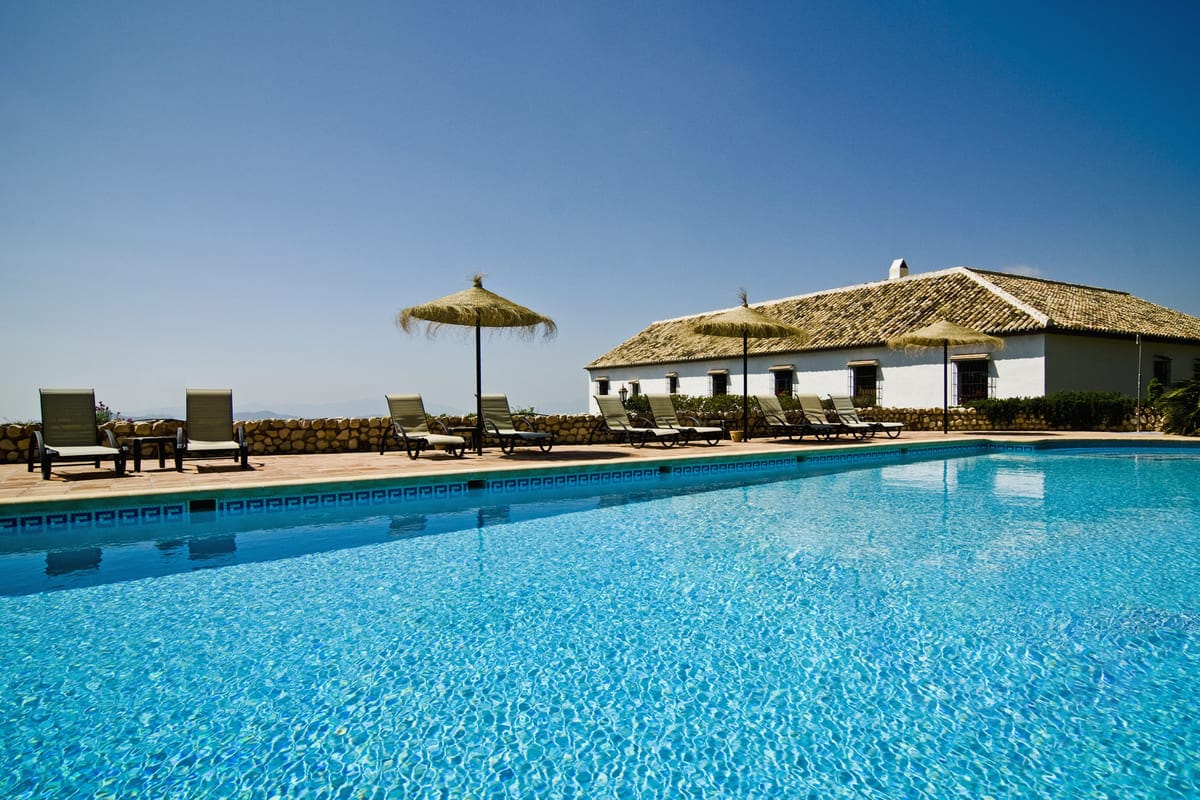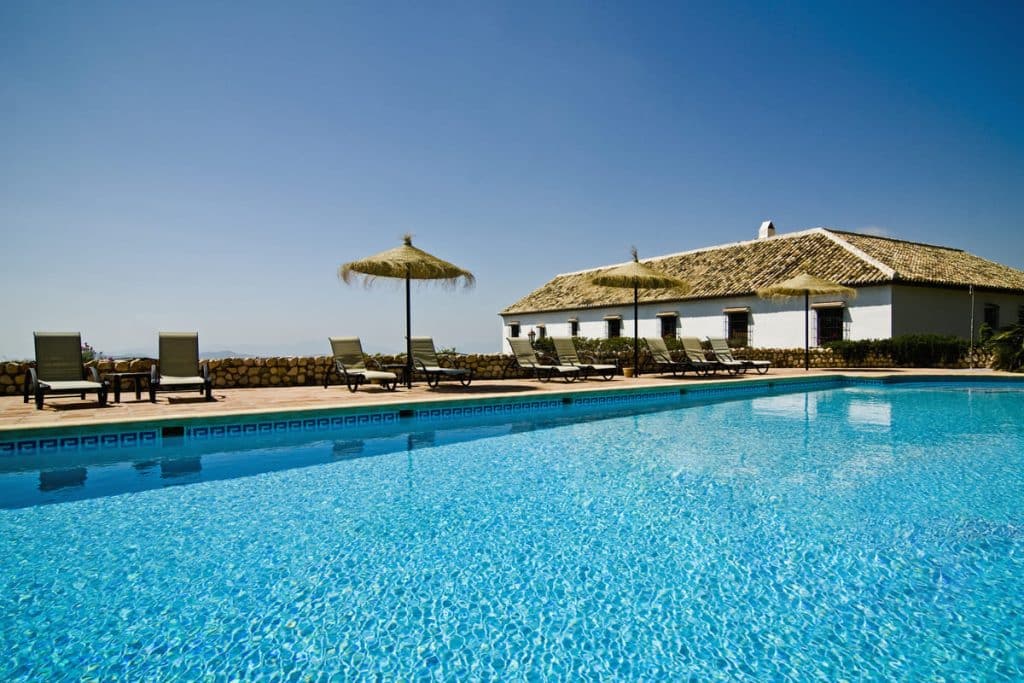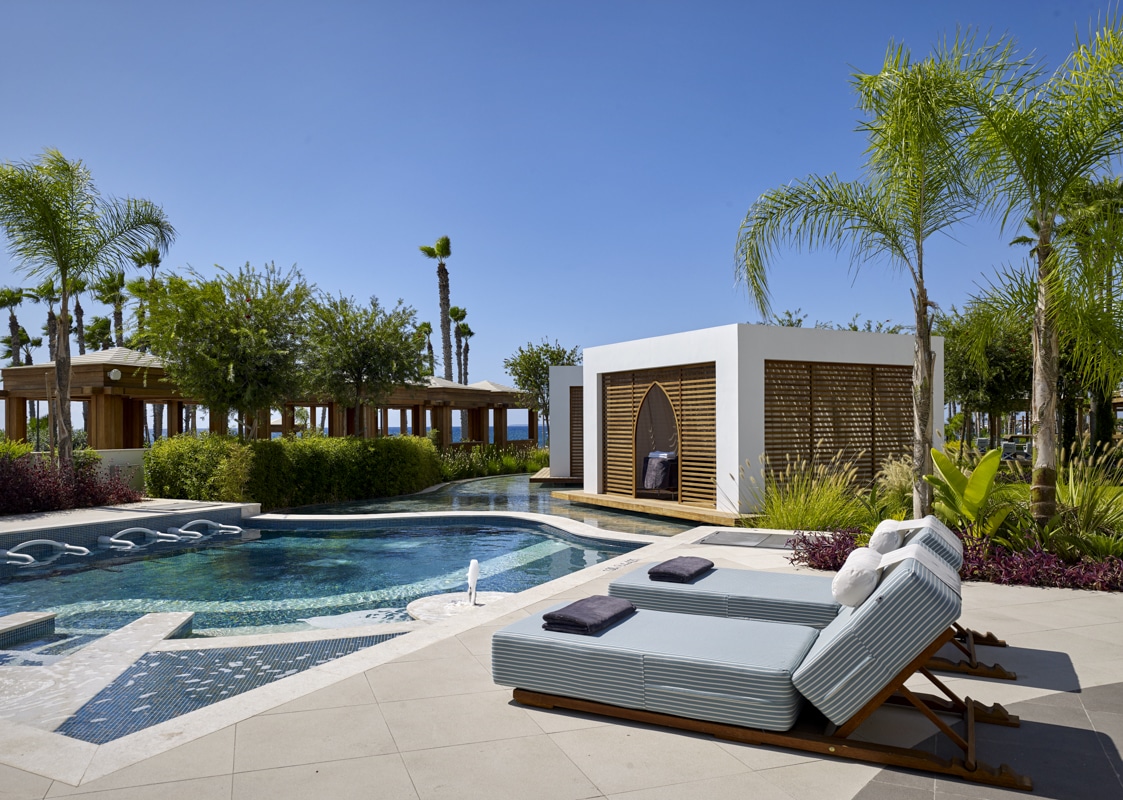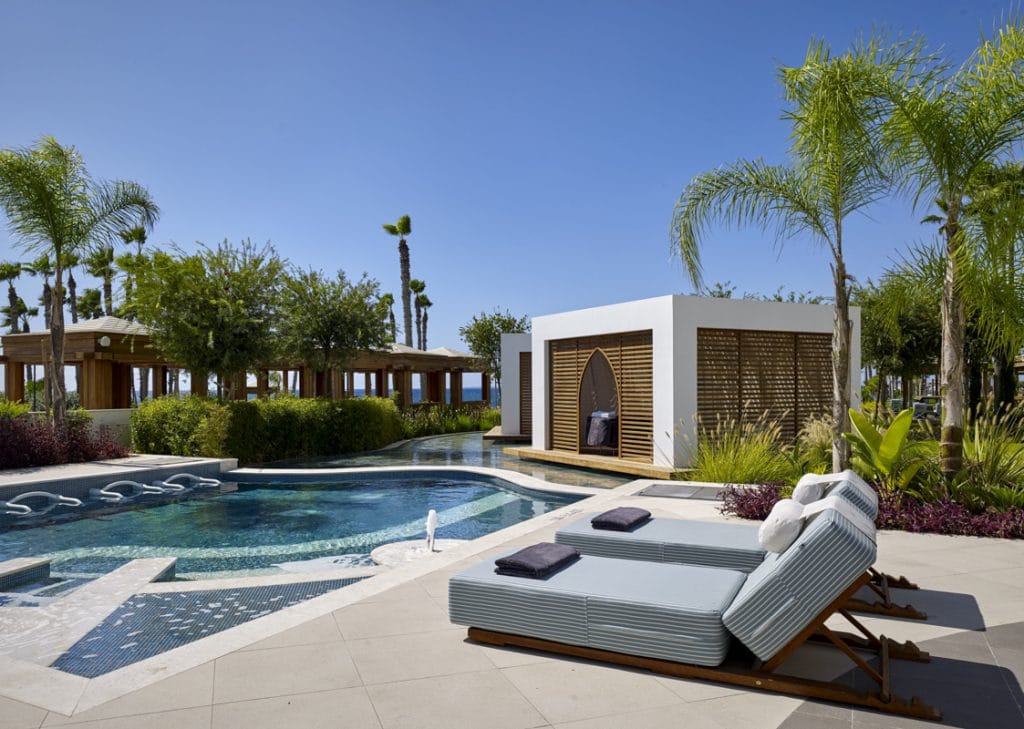 Hotel Vincci Selección La Plantación Del Sur
Hotel Vincci Selección La Plantación del Sur is a luxury resort in Tenerife offering guests a unique holiday experience. With stunning views of the Atlantic Ocean, lush gardens, four pools, a gym, a tennis court and a fitness centre, this luxury resort is sure to impress. Design Holidays has partnered with this resort to provide exclusive deals on accommodation packages that include discounts on spa treatments, complimentary breakfast and more. There is plenty to do at the hotel such as golfing, swimming, snorkelling, kayaking and sailing, as well as a variety of dining options to choose from.
Roca Nivaria Gran Hotel
Roca Nivaria Gran Hotel is a luxurious hotel located in Costa Adeje, Tenerife, offering stunning views of the Atlantic Ocean and beautiful gardens. It features modern amenities such as flat-screen TVs, WiFi access, air conditioning and a spa, indoor pool, gym and private beach club. The hotel also features several fine dining restaurants and the staff is dedicated to providing a royal experience for all guests. Design Holidays offer competitive prices on their luxury holidays, as well as family villas or family resorts to suit customers' needs and budget.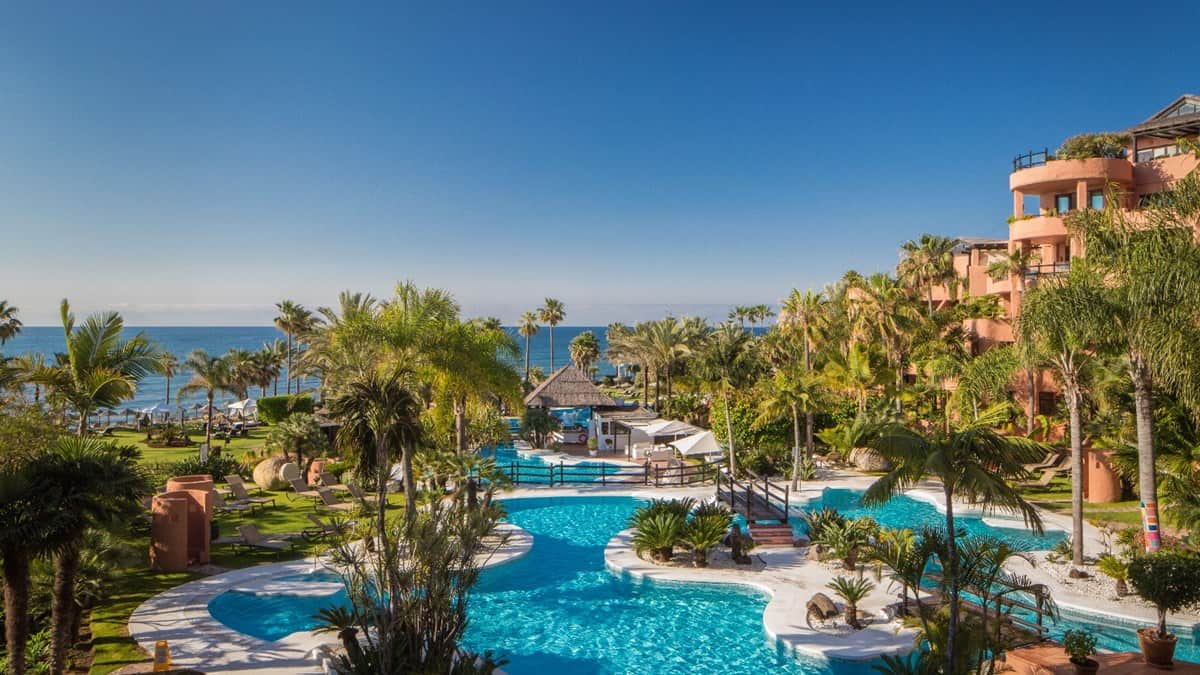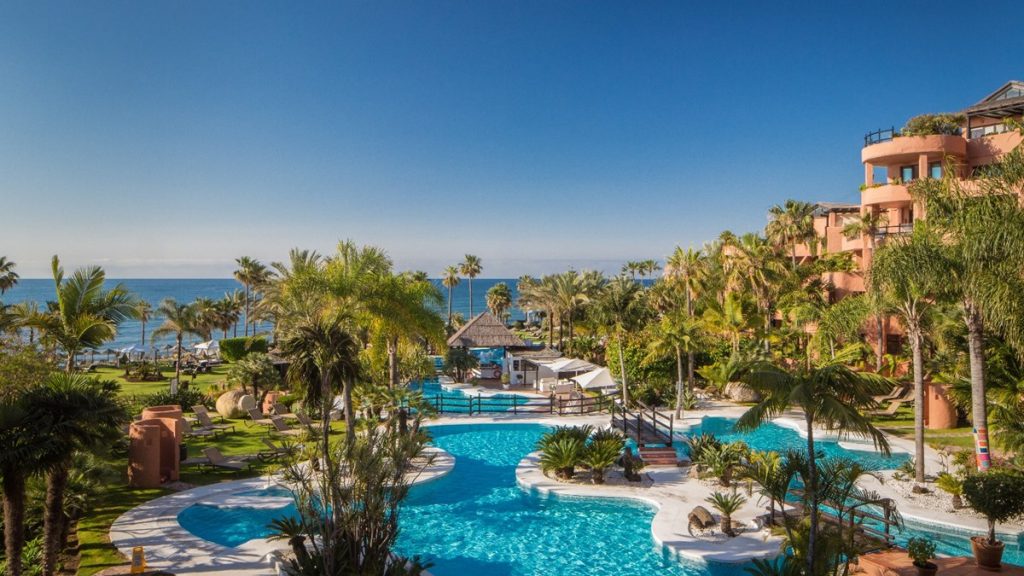 Enjoying The Best Tenerife Has To Offer
Tenerife is one of the most popular holiday destinations in the Canary Islands, and it's easy to understand why. With its Eternal Spring climate, Tenerife offers an unforgettable holiday experience any time of year. It has something for everyone, from stargazing trips to exploring Teide National Park or sunning yourself on its volcanic beaches. Mount Teide, a UNESCO World Heritage Site, rises majestically above the island, providing some stunning views and wonderful photo opportunities.
Tenerife is a beautiful, volcanic Spanish island in the Atlantic Ocean and one of the most popular tourist destinations for luxury holidays. From its golden beaches to its awe-inspiring landscapes, there are plenty of incredible places to explore.
Every corner of Tenerife is waiting to be discovered by eager explorers who seek adventure or just a place to relax after a long day exploring this stunning destination. With so much beauty packed onto one small island, it's easy to see why Tenerife is such a desirable location for those seeking luxury holidays away from home.
The attractions don't end there – Tenerife also boasts vibrant nightlife scenes with a variety of bars, clubs and restaurants that have something for every taste. From luxury resorts to budget-friendly getaways, Design Holidays can help you plan the perfect Tenerife holidays. Whether you're looking for adventure or relaxation, we'll make sure your stay in this exotic paradise is truly unforgettable!
Tourist Attractions in Tenerife
Tenerife is a natural paradise, where crystal blue waters lap against white sandy beaches, and the majestic peak of Mount Teide looms in the background. There are plenty of tourist attractions to explore on this beautiful island that will leave you feeling as if you have been transported into an alternate world.
From the stunning beaches in Los Cristianos to the majestic Mount Teide, there is something for everyone to enjoy. From the vibrant nightlife in Playa de Las Americas to the historic cities of La Orotava and La Laguna, there is an array of activities to explore.
For those seeking adventure, Tenerife offers whale watching trips that depart from Playa de las Americas, allowing visitors to get up close and personal with Pilot Whales who can often be spotted just below sea level. La Gomera is home to Europe's largest volcano, Garajonay National Park, which provides stunning views over lush forests and breathtaking landscapes. Further inland lies San Cristobal de La Laguna, A UNESCO World Heritage Site renowned for its colonial architecture and abundance of churches and plazas.
In addition to these cultural gems, there are also many outdoor activities, such as hiking trails through El Teide National Park or taking a cable car ride up Spain's highest mountain peak – all offering spectacular vistas across Tenerife! From exploring hidden coves by boat to discovering local delicacies at traditional markets – experience it all with Design Holidays.
Shopping in Tenerife
The local area has plenty of great things on offer when it comes to luxury shopping experiences. You can even find some incredible bargains if you do your research before heading out – just be sure to double-check that everything you buy is genuine. Shopping in Tenerife isn't just about finding luxurious items – there are also lots of hidden gems waiting to be discovered by those willing to look beyond the obvious places.
From exclusive boutiques featuring designer labels from around the world to traditional arts and crafts markets selling handmade goods directly from local artisans, there's something for everyone.
The bustling markets and the vibrant shopping districts provide a great selection of merchandise, from local crafts to designer goods. Whether you're looking for souvenirs or something special, you'll find it in Tenerife.
The island also offers great shopping malls and modern stores, where you can find everything from the latest trends to traditional wares.

Dining Out in Tenerife
Dining out in Tenerife is a unique experience! With a mix of local and international cuisine, you will find something to suit your tastes. With a relaxed atmosphere and spectacular views, you can enjoy the beautiful surroundings while you savour the flavours of the island. The seafood dishes are especially delicious, and the tapas bars are great for sharing with friends.
When looking for an unforgettable dining experience during your stay in Tenerife, here are some key things to consider:
1. Sample fresh seafood caught daily on local beaches;
2. Enjoy traditional Canarian cuisine with recipes that have been passed down through generations;
3. Taste international dishes crafted with locally-sourced ingredients;
4. Look out for restaurants found only off the beaten track – they often serve hidden gems and secret recipes not available anywhere else.
Whether it's a romantic dinner or a family gathering, you're sure to have a great time dining out in Tenerife.
Booking Your Luxury Holiday In Tenerife with Design Holidays
Tenerife is the perfect place to enjoy a luxury holiday. With its beautiful beaches, spectacular landscape views and vibrant culture, it's no wonder that this Spanish island has become one of Europe's most popular tourist destinations.
No matter where you choose to stay during your time in Tenerife, our range of luxurious resorts, hotels and villas promises exquisite interiors, amazing amenities and unbeatable convenience!
We offer exclusive packages with discounted rates on accommodation at top Tenerife resorts, such as Abama Golf & Spa Resort, Bahia Del Duque Hotel & Resort, Roca Nivaria Gran Hotel, and Hotel Jardines de Nivaria.
Our knowledgeable team are always available to help and advise when planning your dream luxury holiday. From last-minute deals to customised packages tailored to your individual needs, contact us today to explore our amazing selection of luxury holidays in Tenerife. Call 01444 87 2200 or email enquiries@designholidays.co.uk for more information.