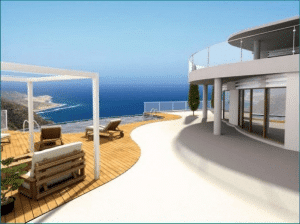 Looking for the best way to book your La Manga Villa Holiday ?
If so then look no further than Design Holidays, who have over 285 villas to rent at La Manga Club. With some great post Olympic availability from 18th August onwards, there has never been a better time to have a villa holiday at La Manga Club.
(La Manga Villas with sea views)
La Manga Club villa rental discounts with as much as 20% off this summer.
2 bedroom La Manga villa with communal pool £700 per week in August / £504 per week in September / October
2 bedroom La Manga villa with private plunge pool £1452 per week in August £778 per week in September / October
4 bedroom La Manga villa with private pool £2722 per week in August £1585 per week in September / October
(Stunning La Manga Villa Rental interiors)
For more information on our La Manga villa holidays , please visit blog.designholidays.co.uk or contact our La Manga villa holiday booking team on 01444 87 22 00 / enquiries@designholidays.co.uk
Related Articles