Where do travel company bosses go on holiday ?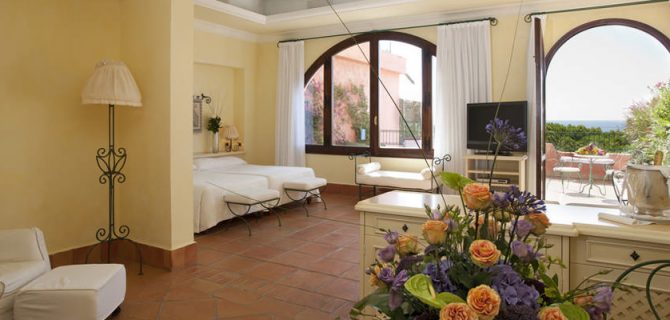 Where do travel company bosses go on holiday ? (click here to find out more)
'It's the dinner party question everyone asks when they hear you run a travel company.' Says Johnny Barr co founder and director at Design Holidays.
This month we ask where Johnny and his family go on their family holiday, and why:
Q: Ok so brace yourself – where does someone that runs a luxuryholiday company actually go for their holiday ?
A: Monte da Quinta, Quinta do lago in the Algarve.
(Monte da Quinta – villas with a view ?)
Q : Why ?
A: When we go on holiday we go as a family and the main aim is to spend time doing active things, which we all enjoy. Monte da Quinta offers a choice of either hotel suites or luxury villas with their own pool , and we always choose the latter as it allows us our own privacy with all the services of 5 star hotel. Although there is a kids club at Monte da Quinta, our children Cameron & Charlotte are so active in and out of their 'own' pool, that the days go so quickly. Renting a villa at Monte da Quinta also means that we BBQ every 2nd night , when we are not dining at the beach (there are plenty of amazing fish restaurants) so food becomes a great family experience. I run most mornings then usually come back and help the children throw my wife of 12 happy years,  Christine in the pool (minus Kindle – on occasion… woops).  As we are a sporty family we also tend to have the occasional game of tennis / golf and of course we love watersports, but usually we all get ridiculously competitive, so tend to avoid parents v children challenges…… our youngest Charlotte is brutal.
(Johnny's son Cameron doing some holiday celebrity spotting – tennis aficionados will concur that Cameron is a good deal younger than Mansour Bahrami)
Q: What is your favourite part of your holiday ?
A : Arriving somewhere hot and watching the children jumping into the pool for their 1st swim.
Q : What is your ideal holiday duration ?
A : 10 / 12 days as a week is never long enough as I take 3 days to unwind, and 14 days is too long as my blackberry starts to go into meltdown.
(Quinta do Lago has some amazing restaurants)
Q : Are you social on holiday.
A: Unfortunately not , I view holidays as really private family time and the Monte da Quinta villas allow us privacy and luxury, to enjoy our holiday without having to make small talk with the family on the next sun bed and listen to them ask what you do for a living …. rant over.
Q : Do you think about Design Holidays whilst on holiday. Yes but only from a client point of view such as how can we make our holidays better or add services, I'm lucky from an operational point of view that we have a great team at Design Holidays who run the business on a day to day basis , which allows myself and my long suffering business partner Paul Killick to look at the bigger picture.
Q : What was your strangest holiday experience ?
A : Being given a body exfoliation in a Moroccan hammam …. weird and yet brutal ,plus the idea of having a cold bucket of water thrown over me at the end was about as good as it got. The whole experience was made even worse having witnessed my business partner Paul going through the same experience, before I did…. suffice to say we never took on the resort concerned.
Q : If you could visit or re visit one more country if you had only a week to live where would it be ?
A : I have to say Scotland as I was born there and truly love Edinburgh, but a country I have visited on many occasions and reminds me in so many ways bizarrely of Scotland is South Africa. Nothing beats it : a night at the Mount Nelson in Cape Town , wine tasting at Lanzerac Manor in the Winelands , Safari at the Kruger and saving the best for last Knysna… a true gem of a seaside town hidden in a 1950's time warp. I'm so lucky that I researched South Africa extensively, before we launched it 🙂 !!!
Q : What would be your best holiday tip ?
A : Research your holiday properly and find a specialist company plus make sure you are financially protected , both of these reasons have been the secret of the success of Design Holidays………oh and book early as you save as much as 35% by booking early with Design Holidays !!
Next month it will be the turn of our other vibrant director Paul Killick to name his favourite holiday destination, although the Design Holidays office sweep stake says South Africa is the overwhelming front runner for his #1 choice.
Monte da Quinta Holiday Fact File
4 bedroom Villas at Monte da Quinta rent from between £1534 – £4222 per week and sleep up to 8 persons so ideal for 2 families sharing.
(Quinta do Lago beach – wow !!)
For more information regarding Monte da Quinta or our other holiday resorts, please visit blog.designholidays.co.uk or contact our reservations team on 01444 87 22 00 / enquiries@designholidays.co.uk
Related Articles