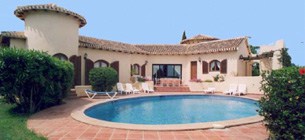 Today Design Holidays welcomed Roberta La Placa Sales Manager for Forte Village in the UK, to our offices.
As one of our preferred travel partners we are proud of our relationship with Forte Village, and each year we make it company policy before the the start of each new holiday season – to re train our reservations team on the Forte Village.
' We are delighted to not only welcome our great friend Roberta from the Forte Village, but also to hear of the many new updates on the resort that will benefit us in advising our Forte Village clients for 2012.' says Sue Hildreth Sales Manager / Forte Village Specialist at Design Holidays since 2003.
(Roberta La Placa from Forte Village with some of our Forte Village Specialist team at Design Holidays L to R: Jo / Lynda / Sara/ Sue)
*Thanks also go to Roberta & her colleagues at the Forte Village for the Panettone & Chocolates 🙂
(Aerial view of Forte Village Beach)
As part of our fabulous relationship with Forte Village we are able to offer stunning discounts, which include Free Child Places & 15 % Early Booking Discounts on selected arrival dates.
Stunning family offers at the Forte Village Resort include :
Family Easter Offer 5 nights for a family of 4 4 – 9th April £3530
Family Summer Offer 7 nights for a family of 4 in Il Villaggio £3418 2nd June / £4045 18th August
Family Summer Offer 7 nights for a family of 4 in Le Palme £5143 21st July / £5062 18th August
*Our Forte Village packages include Free Kids Club and Half Board , flights from Heathrow / Manchester with transfers may be added at a supplement – early booking for flights is strongly advised.
(Forte Village – sensational for that luxury family holiday)
For more information on Forte Village , please visit our website at https://blog.designholidays.co.uk/sardinia/forte-village.htm or contact our specialist Forte Village booking team at Design Holidays on 01444 87 22 00 / enquiries@designholidays.co.uk
Related Articles