Daios Cover special offers for 2012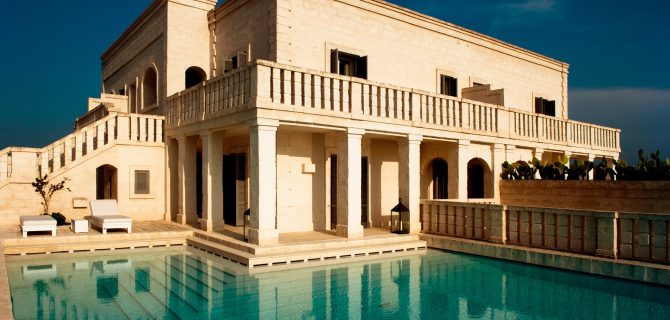 Design Holidays are pleased to offer the fabulous Daios Cove Resort in Crete now with an outstanding offer on all Villas and Suites during the 2012 season of 20% discount on current rates.  This offer does not stop at that, Design Holidays are also offering a resort credit per suite/villa per stay of 200 Euros or 100 Euros per room.
Booking a room at the Daios Cove also qualifies for an upgrade to the next category.
This outstanding offer is combinable during :- 17th April – 12th May 2012 and the 14th October – 31st October 2012 with free Half board upgrade in all room categories. AT LAST a genuine offer that does not confine itself to just the weeks outside school holidays.
For a family of 4 sharing a 1 bedroom suite with sea views for a week in July, would have paid £3500, now this is on offer at £2,850 accommodation.  If this was booked during the low season half board would be also FREE.
This fabulous resort has been built to blend into the surrounding scenery thereby creating a typical greek feel but with the outstanding luxury of a modern, contemporary 5 star hotel.   For more information call one of our sales advisors on 01444-872200 or book online at blog.designholidays.co.uk
Related Articles