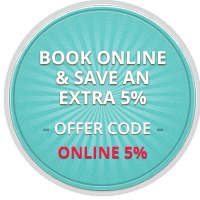 El Pinar Apartments
El Pinar Apartments at La Manga Club
Choose an apartment to rent at La Manga Club resort in all seasons. With the choice of accommodation ranging from a studio to a penthouse apartment overlooking the sea and beyond. El Pinar apartments at La Manga Club are a superb choice for those who wish to walk to the La Manga Club Tennis centre.
Design Holidays are pleased to offer the best rental rates guaranteed for all our El Pinar apartments at La Manga Club.
Special Offers at the El Pinar Apartments, La Manga Club from £699 per week in a 3 bedroom apartment (sleeps 6)
Features
El Pinar Apartments at La Manga Club
El Pinar are amongst La Manga Club's latest luxury apartments nestling into possibly the most imposing hillside views on the La Manga Club resort. Built around an outdoor pool area most El Pinar apartments have both commanding views over La Manga Club and a central position within the resort.
Be the first to receive all our latest news and exclusive luxury offers.
Resorts