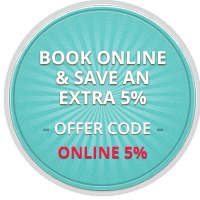 Hotel Quinta do Lago
Hotel Quinta do Lago
Design Holidays are pleased to recommend Hotel Quinta do Lago as one of the finest 5 star hotels in the fabulous Algarve, let alone Quinta do lago and can guarantee our clients the best possible room rates at all times.
We can confidently say that we are the most competitive way to book a luxury holiday in the Hotel Quinta do Lago and can offer our clients the best room rates at all times.
Book / Check Availability for Twin Rooms at Hotel Quinta do Lago from £153 per night
Features
Hotel Quinta do Lago Restaurants / Bars
Guests can enjoy cocktails in the Laguna Bar before dining in one of 2 superb restaurants.
The Cá d'Oro (open seasonally for dinner only) serves fine Venetian cuisine in an elegant atmosphere, while the Brisa do Mar offers a varied menu featuring many traditional Portuguese specialities and International cuisine.
Only the freshest local produce is used. Light meals are also available at the poolside bar during the summer. Room service is available 24 hours per day.
For the convenience of all guests, there is a no smoking policy at the hotel.
Hotel Quinta do Lago Leisure
For those who appreciate the good life, Quinta do Lago offers the best of everything.
Golfers can play on courses that regularly host the Portuguese Open; windsurfers can skim across their own saltwater lake; and there are superb riding stables and tennis courts available.
To cool off, guests can choose between the glorious, blue Atlantic and our superb indoor and outdoor heated pools.
Bicycles are available for hire at the hotel, and in the surrounding area guests can enjoy clay pigeon shooting, deep-sea fishing, waterskiing, sailing and canoeing. For those on foot, jogging paths are provided.
But for those who simply wish to wind down, what could be more relaxing than a walk in the hotel's beautiful grounds, or a long, lazy afternoon on the golden sands of the beach. Or you can indulge in a relaxing massage in the Health Club.
Trail maps are also available from Reception.
There is a shuttle bus which runs twice a day from the hotel to Quinta Shopping.
Swimming Pool – Quinta do Lago Hotel
For those who enjoy swimming, there are indoor and ourdoor heated pools and a children's pool.
Tennis Courts – Quinta do Lago Hotel
There are two, all-weather, floodlit tennis courts at the hotel, and the first hour of play is free of charge for guests plus the hotel can also provide Tennis Rackets and Balls.
The Beach – Quinta do Lago Hotel
Although the beautiful, white sand beach is not strictly within the hotel grounds, it is – figuratively speaking – in it's back garden.
Hotel Quinta do Lago has a concession on the beach exclusively for it's guests with sunbeds / towels / parasols – free of charge for all Design Holidays clients.
Health Club – Quinta do Lago Hotel
As well as enjoying golf, tennis and riding, guests can tone up and wind down in the hotel's superb Health Club complex.
Hotel Quinta do Lago Outdoor Activities
Horse Riding
There are three different riding stables to choose from close to the hotel, including the Riding Centre within the Quinta do Lago resort itself, which can offer lessons for individuals or groups of all ages and at all levels of proficiency.
Water Sports
Quinta do Lago's Water Sports Centre offers a wonderfully wide range of water-based activities on the lake behind the hotel and from the beach.
Scuba Diving
Fully qualified instructors can show you how to explore the wonderful world underwater.
Fishing
A wide variety of fish can be caught in the nearby Fishing Centre
Hotel Quinta do Lago Great for Children
The hotel has special programmes of activities for junior guests (minimum age three years) during the Easter, summer and Christmas holiday periods, all fully supervised by trained staff.
Parcolândia
An American Western theme park with fun and entertainment for all the family including shows at the Mountain Lake where dancers and singers revive the past magic and romance of the old West. Plus Parcolândia 'Grand Prix' – all the excitement of Formula One racing on a small scale.
Water Parks
The sunny Algarve is an ideal setting in which to enjoy the thrills and spills of a water park. Atlantic Park, The Big One and The Aqua Show are all within easy driving distance and offer a range of water-based splashing fun.
Zoomarine
Zoomarine is on the main EN 125 near Guia and is a centre of entertainment for the whole family. There are aquatic shows featuring dolphins, sea lions, walruses and sharks, and also a tropical bird show. Other attractions include a children's playground and a big wheel. There are good facilities for disabled visitors.
Hotel Quinta do Lago – Golf
The Hotel Quinta do Lago is situated within one of the largest and most luxurious golfing resorts in Europe.
There are 4 championship courses within Quinta do Lago itself, and eight more within easy reach – a true paradise for golfers who enjoy the challenge of quality golf courses in beautiful surroundings and making Quinta do Lago one of the most comprehensive golf hotels in the world.
All ten golf courses are available with pre-booked start times and a minimum handicap is required for each course. Golf buggies and clubs are available to hire.
Hotel Quinta do Lago offers special golf tuition packages organised by the hotel's golf pro. Individual and group lessons can also be arranged and practice facilities are available.
Therefore, whether you wish to practice, take lessons or have a full week of instruction at the Golf Academy, there will always be a PGA qualified, multilingual instructor on hand to help and benefit your game.
For Hotel Quinta do Lago bookings  contact one of hotel reservations team at Design Holidays on 01444 87 2200.
Location
Be the first to receive all our latest news and exclusive luxury offers.
Resorts