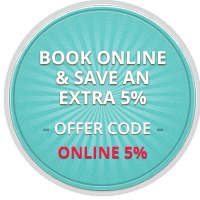 Las Reinas
Las Reinas Villas at La Manga Club
Choose a villa to rent at perhaps La Manga Club's best collection of luxury villas – Las Reinas. With the choice of accommodation ranging from a 4 – 5 bedroom villa with pool overlooking the sea and beyond. Las Reinas villas are perfectly located in the centre of La Manga Club next to and with views of the La Manga club tennis centre.
Design Holidays are pleased to offer the best rental rates guaranteed for all our La Manga Club villa rentals at Las Reinas.
Features
Las Reinas Villas at La Manga Club
Book / View best online rates to book Las Reinas villa with pools at La Manga Club
5 bedroom Las Reinas villa with private pool, La Manga Club from £2939 per week
5 bedroom Las Reinas Villa with private heated pool, La Manga Club from £2939 per week
Las Reinas is a stunningly imposing collection of detached villas with their own private pools and gardens overlooking the La Manga Club tennis centre at the heart of the club. Within easy walking distance of most La Manga Club club amenities, the Las Reinas villas offer high internal specification complemented by stunning views of La Manga Club and the Mar Menor sea beyond.
Location
Be the first to receive all our latest news and exclusive luxury offers.
Resorts