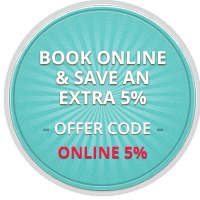 El Forestal Villas
El Forestal Villas at La Manga Club
Choose a villa to rent from one of the stunning El Forestal villas at the La Manga Club resort in all seasons. With the choice of accommodation ranging from 4 – 5 bedroom  luxury villas overlooking La Manga Club and the sea beyond.
Design Holidays are pleased to offer the best rental rates guaranteed for all our La Manga Club villa rentals in El Forestal.
Features
El Forestal Villas – La Manga Club Resort
Book / View Best online prices for the El Forestal private villa with pools at La Manga Club
5 bedroom Villa with private pool in El Forestal , La Manga Club from £2160 per week
5 bedroom Villa with private heated pool in El Forestal, La Manga Club from £2400 per week
El Forestal private villas are located at the far end of the La Manga club near the Beach Cove. Each villa is designed to make the most of the settings in which it has been built, with inspirational views over the La Manga Club valley and golf courses. Thoughtfully designed throughout the El Forestal villas all have private pools, sun terraces and BBQ areas.
Be the first to receive all our latest news and exclusive luxury offers.
Resorts