Oman Luxury Hotels
As a country Oman is the perfect destination for a luxury family holiday, combining the perfect mix of culture, desert and family beach holiday. The coastline of Oman stretches for 3165 kilometres and overlooks the Arabian Sea, the Sea of Oman and the Arabian Gulf.
---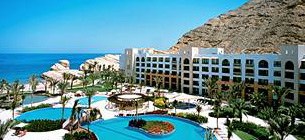 Shangri La Oman
Shangri La Oman is located in the stunning bay of Al Jissah.
From £203 p/n
View
---
Be the first to receive all our latest news and exclusive luxury offers.
Resorts