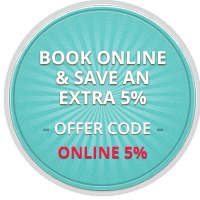 Hacienda Del Golf Apartments
Hacienda del Golf - La Manga Club
Choose a townhouse villa to rent at Hacienda del Golf overlooking the shared communal pool and within seconds walk from the La Manga Club facilities and discover why Hacienda del Golf  is one of the most popular villa developments at La Manga Club for families to rent.
Design Holidays are pleased to offer the best rental rates guaranteed for all our Hacienda del Golf Villas at La Manga Club.
Features
Hacienda del Golf Townhouses and Apartments at La Manga Club
Best Online prices for Hacienda del Golf at La Manga Club
Book / View / Check Availability for Hacienda del Golf at La Manga Club
2 bedroom Apartment at Haciena del Golf , La manga club from £817 per week
View more La Manga Club Apartments
All Hacienda del Golf townhouses and duplex apartments offer views of the gardens and the communal pool. Hacienda del Golf apartments and townhouses are furnished to a high specifications. There are 2 and 3 bed apartments and 2, 3, 4 and 5 bed townhouses.
Hacienda del Golf is centrally located at La Manga Club, next to the Par 47 Pitch & Putt course & within a short walk of restaurants, shops, tennis centre and the kids club. Design Holidays offers the best prices at Hacienda for clients wishing to stay in these properties.
Location
Distances from Community.
Nearest Airport (Murcia): 35 minutes drive
Distance to Alicante Airport: 75 minutes drive
Design Management Offices: 2 minutes walk
Nearest Restaurant: 2 minutes walk
Nearest Bar: 2 minutes walk
Nearest Beach: 4 minutes drive
Nearest Supermarket:4 minutes walk
Distance to Football Pitches: 4 minutes walk
Distance to Children's Club: 2 minutes walk
Distance to Golf Club House: 5 minutes drive
Distance to Activity Centre: 4 minutes walk
Distance to Tennis & Oasis Centre: 2 minutes walk
Hacienda del Golf townhouses is located in the La Manga Club Resort
To find out more about the La Manga Club resort click here –  La Manga Club Resort