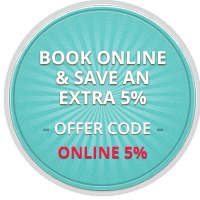 Pine Cliffs Ocean Suites
Pine Cliffs Ocean Suites | Design Holidays
The fabulous Pine Cliffs Ocean Suites are a luxury collection of 76 luxury 2 & 3 bedroom suites in the Pine Cliffs hotel with magnificent views overlooking the sea , spectacular Algarve coastline and Pine Cliffs Golf Course.
*New for this year Free WIFI at Pine Cliffs.
If you're looking for all the comforts of a luxury 5 star Algarve hotel, yet all the space of a luxury modern apartment then look no further than the Pine Cliffs Ocean Suites.
What we say : 'The Pine Cliffs Ocean Suites are perfect for both families or couples looking for the best accommodation at Pine Cliffs.'
For more information on the Ocean Suites, please call our Pine Cliffs booking team on 01444 87 2200 or visit our dedicated Pine Cliffs website www.designholidayspinecliffs.co.uk
Features
Air Conditioning
Breakfast included
Access to all Pine Cliffs Resort Facilities
24 hours Security
Pool
1 , 2 & bedroom suites
24hr room / Concierge Services
Golf course and Academy
Annabel Croft Tennis Academy
Room Service 24 hours
Health Club and Gym
Sauna and Jacuzzi
Gourmet Market
4 Floors
140 m2 – 200 m2
Presidential Suite – 465m2
Spa – 1000m2
Location